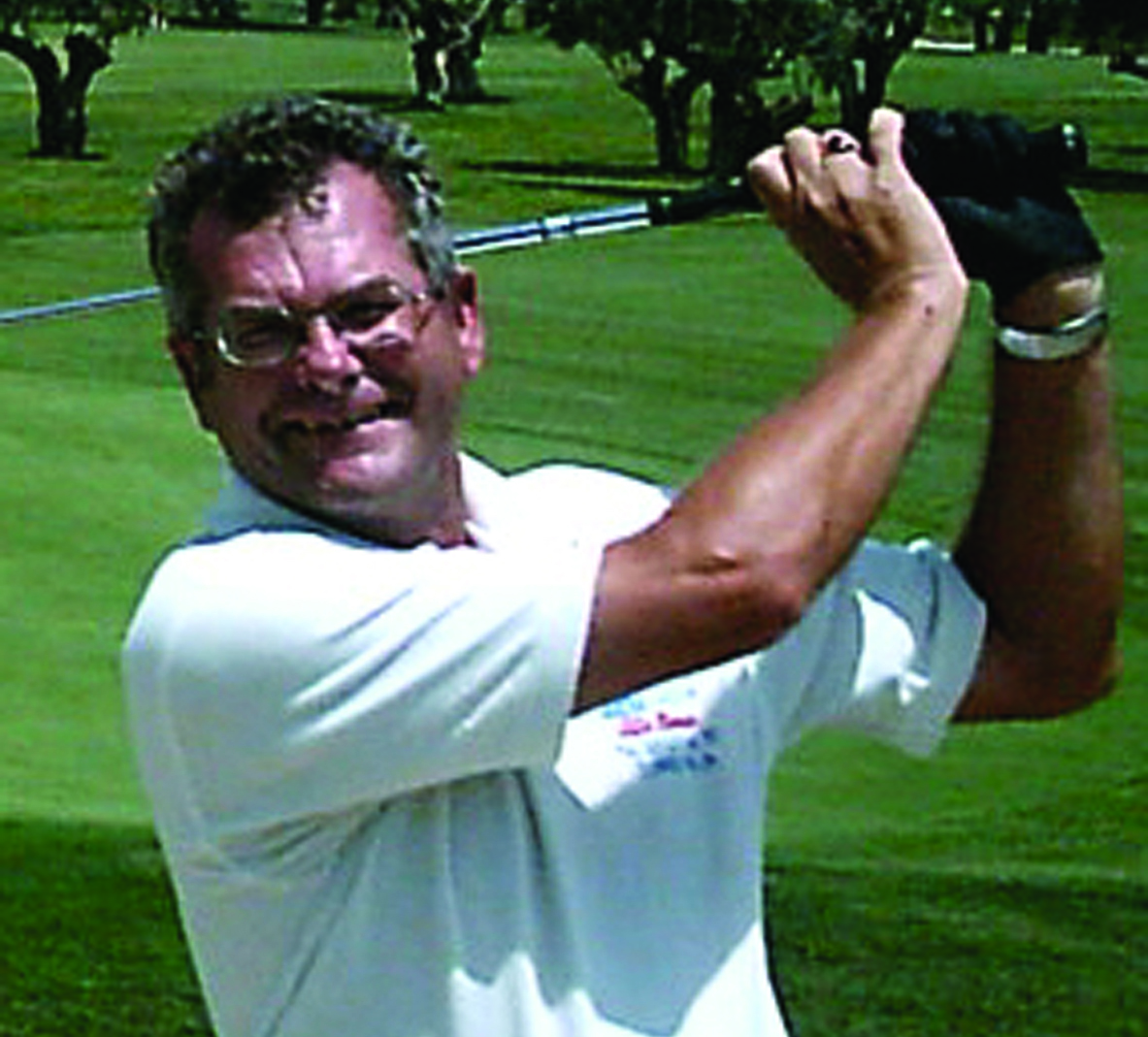 Here on the Costa's golf is one of the biggest leisure time activities for both tourists and resident alike and with this in mind we have secured the services of Mike Probert of Costa Blanca Green Fee Services to provide a weekly round up of local golfing events and topics and in conjunction with us at THE LEADER will provide discounted golf prices to all of our readers and run our golf competitions.
Around and about the courses – Roda
Roda will hold their LA FIESTA DEL GOLF for the 5th consecutive year which will take place from Monday 1st to Sunday 7th August 2016.
The Roda Golf & Beach Resort Fiestas started four years ago as an initiative of the Roda Golf Course Members. The original idea was to organize a fiesta were members and house owners of Roda of all nationalities could get together and organize different activities such as golf, paddle, tennis, karaoke, face painting, jumping bag races for kids, etc. The success was such that friends of friends came (around 5500 people last year) and this has now been "declared officially" the Fiestas of the Resort.
This year, with the aim of bringing even more people to the resort, they want to offer the possibility to play 18 holes at Roda Golf Course for only €30 at any time during this week. Buggies are at their usual low season rate of 12€. This means €36 per person shared buggy included or €42 for 1 x Green Fee &buggy
However the festive spirit does not finish there as they will be holding clinics (aimed to beginners) for both adults and juniors for only €5.
They will also do a Speed Golf tournament (1 hole) on Monday 1st August 2016. This will be one of the most fun moments of the Fiestas program. The entry for this tournament is FREE but everybody is welcome to come and watch.
On Tuesday 2nd August 2016 they will hold a Footgolf tournament which is a 9 hole event in pairs where competitors play golf with their feet and a football and again entry is FREE.
On Wednesday 3rd August 2016 they will hold the amusing Friends Cup which is a 9 hole tournament with each team comprising an RFEG player and a non player with the non golfer doing all the putting only.
The highlight of the Fiesta del Golf will be the 3rd running of the charity tournament "Food Aim" where the registration fee would be €30 + a compulsory donation of a minimum of three non-perishable foods such as: packages of rice, pasta, flour, canned food, oil, sugar, etc. All foods will be given  to Cáritas San Javier. This tournament will be open to federated and non-federated players and last year 170 players took part in the event.
To book a round of golf at Roda during this special week call Costa Blanca Green Fee Services on 966704752 or 661345931 or e-mail info@costa-blanca-greenfees.com
We at THE LEADER are committed to providing to our golfing readers affordable golf without the need to join a club or apply for a card but simply contact the number below to have instant access to discounted golf prices, many of which are exclusive to us.
The deals shown in the table are some of the best currently available to you:
Golf Course    Price    Comments
Alenda            €100    Two Players and Buggy
Alicante           €82      Two Players and Buggy (after 12pm)
Altorreal          €80      Two Players and Buggy
Bonalba           €80      Two Players and Buggy
Don Cayo (Altea)       €60      Two Players and Buggy
Font Del Llop €39      Single Green Fee and Buggy
La Finca          €110    Two Green Fees and Buggy
La Peraleja      €120    Four Players and Two Buggies
La Marquesa   €37      Single Green Fee
La Serena        €80      Two Players and Buggy
Las Colinas     €126    Two Green Fees and Buggy
Las Ramblas    €90      Two Players and Buggy
Lo Romero      €176    Four Players and Two Buggies
Roda   €92      Two Players and Buggy
Villamartin      €102    Two Players and Buggy
Villaitana Levante       €45      Single Green Fee and Buggy
Vistabella        €66      Two Players and Buggy (weekends)
Deal of the Week:
Las Pinaillas (Albacete) €85 each for 2 rounds of golf with buggies and B&B accommodation on shared room basis in the 3* Castilla hotel .
Last minute offers from all Nike courses from €60 for 2 players walking.
For Bookings and more information contact Mike at info@costa-blanca-greenfees.com or direct on 966 704 752 or 661 345 931 quoting reference LEADER.
Competition Watch
The Leader summer competition in support of the Royal Legion POPPY APPEAL for 2016 will be held at Vistabella on Thursday 15th September 2016 and will be a better ball event with two shotgun starts at 8.30am and again at 2pm with a price of €43 each,including buggy,prizes,raffle and a donation to the poppy appeal and to enter call Mick (The Grip) Reeves on 638859475.
Quotation of the Week
"Many a slip between cup and lip" – Peter Allis