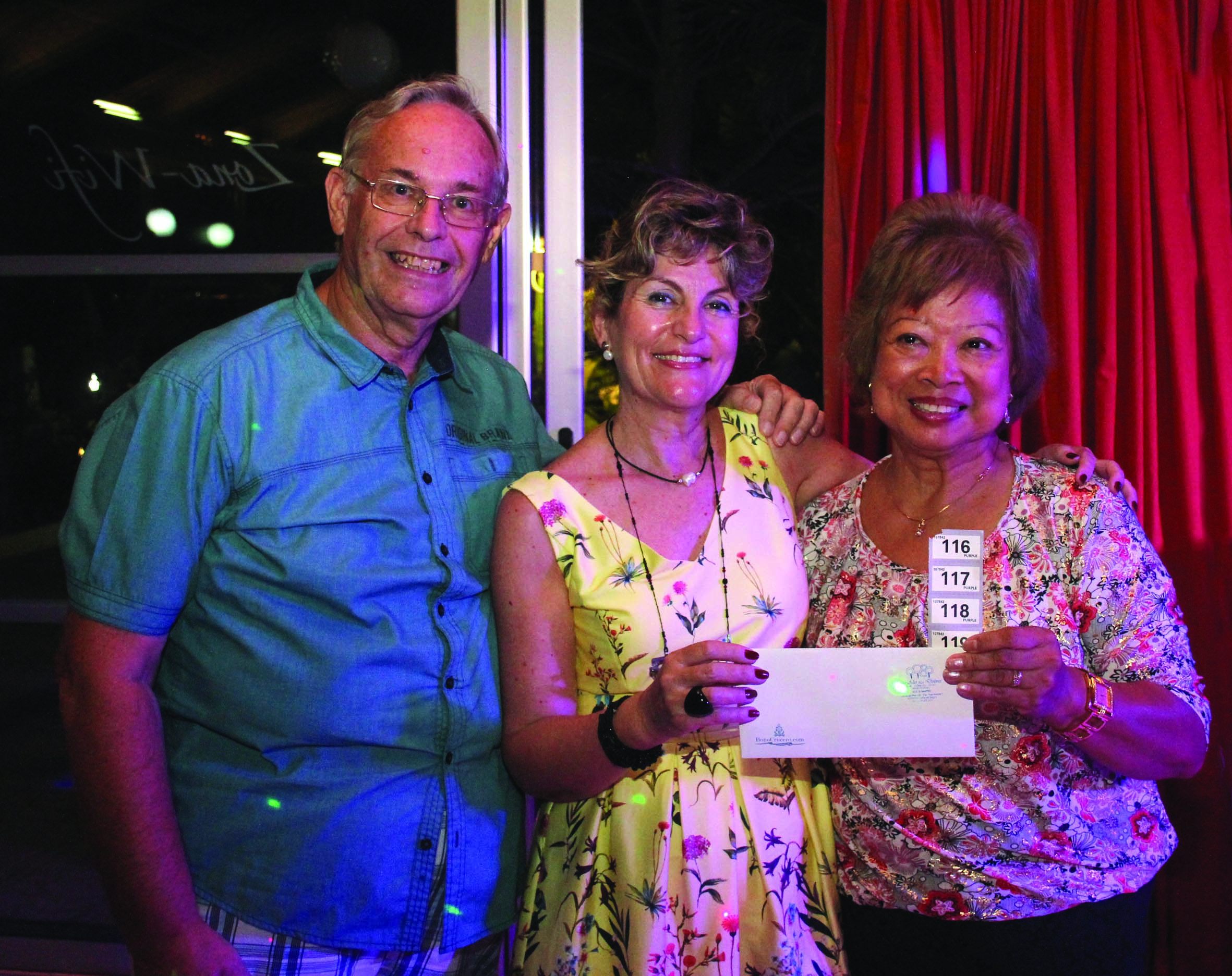 The latest charity night at Restaurante El Alto La Dolores was another fantastic success, with 190 people attending and spending generously on raffle tickets.
1st prize in the raffle was another Mediterranean Cruise, donated by Restaurant owners Andres and Berna, with the total amount raised, of 1,350 euros, being donated to Torrevieja Stroke Support.  A very nice lady diner stirred the tickets well and pulled out the winning one for the cruise, which belonged to none other than the President of TSS, Lilybeth Stevens.
Entertainment for the night was provided by the best Rock 'n' Roll band around, Woody and the Peckers.  The dance floor filled up as soon as they started, and everybody reported on what a great night it was.
Every month the Restaurant hosts a charity night, and the next one will be on Saturday 20th August, with local artist Lee Howard performing.  Lee has been in the business for many, many years, and has played with top entertainers, as well as being a member of The Honeycombs.
Tickets, at just 10 euros for a 2 course meal and top notch entertainment, are available at Restaurante El Alto La Dolores, The Card Place in Benimar, and REDZ cafe bar in Quesada.