Spain will on March 30th lift restrictions on arrivals from Britain that have been in place since December to prevent the spread of new coronavirus strains, government spokeswoman Maria Jesus Montero said today, Tuesday. Passengers traveling to Spain from the UK will have to show a negative PCR test taken 72 hours before travel. Restrictions …
The post Spain To Lift Entry Ban From UK On March 30th first appeared on This Is Torrevieja.
456 new infections have been registered throughout the Valencian Community The Valencian Community has registered 456 new coronavirus infections confirmed by PCR test in...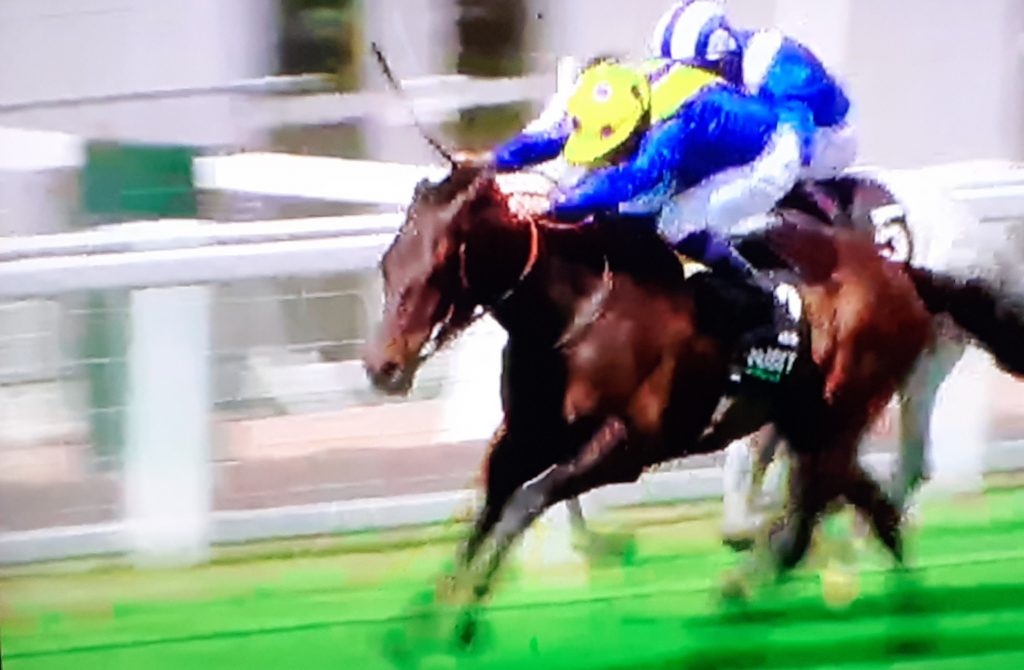 Manigordo, Seventh Kingdom, Nuits St Georges and Solid Stone winning tips; Gayle Force Maya (10-1) and Puerto Banus (9-2) each-way tips placed By Andrew Atkinson Solid Stone ridden by William Buick and trained by Sir Michael Stoute was a winning tip – under a scintillating ride from hat-trick jockey Buick – at Sandown Park on […]
The post SOLID AS A ROCK! appeared first on Horse Racing News and Tips.
The number of hospitalised in the last week decreased by 27% and ICU patients by 25% This evening the Department of Health of the...
A minutes silence as doctor dies from virus in Valencia The Community has 658 medical staff infected by coronavirus at the moment Minister of...
Although the event has already begun, this weekend marks the climax of the annual fiestas in Quesada, just down the road from Torrevieja, in honour of San Justo. The mayor of Rojales, Antonio Pérez Garcia, has welcomed everybody to the event, which he describes as being for all the family and friends. That notion sums …
Although the event has already begun, this weekend marks the climax of the annual fiestas in Quesada, just down the road from Torrevieja, in honour of San Justo. The mayor of Rojales, Antonio Pérez Garcia, has welcomed everybody to the event, which he describes as being for all the family and friends. That notion sums …
Although the event has already begun, this weekend marks the climax of the annual fiestas in Quesada, just down the road from Torrevieja, in honour of San Justo. The mayor of Rojales, Antonio Pérez Garcia, has welcomed everybody to the event, which he describes as being for all the family and friends. That notion sums …
Although the event has already begun, this weekend marks the climax of the annual fiestas in Quesada, just down the road from Torrevieja, in honour of San Justo. The mayor of Rojales, Antonio Pérez Garcia, has welcomed everybody to the event, which he describes as being for all the family and friends. That notion sums …
Although the event has already begun, this weekend marks the climax of the annual fiestas in Quesada, just down the road from Torrevieja, in honour of San Justo. The mayor of Rojales, Antonio Pérez Garcia, has welcomed everybody to the event, which he describes as being for all the family and friends. That notion sums …
Although the event has already begun, this weekend marks the climax of the annual fiestas in Quesada, just down the road from Torrevieja, in honour of San Justo. The mayor of Rojales, Antonio Pérez Garcia, has welcomed everybody to the event, which he describes as being for all the family and friends. That notion sums …
Although the event has already begun, this weekend marks the climax of the annual fiestas in Quesada, just down the road from Torrevieja, in honour of San Justo. The mayor of Rojales, Antonio Pérez Garcia, has welcomed everybody to the event, which he describes as being for all the family and friends. That notion sums …
On Saturday, 22 June, the first Astronomical Encounter Experience will be held at the Lagunas de La Mata and Torrevieja. A full day of activities has been organised, coinciding with the Summer Solstice, with the whole family welcome to take part. Starting at 10:00 in the morning, workshops will be held at the visitor´s centre …
Although nicknamed the "May Fair", the FERIA DE SEVILLANAS 2019 started this week and runs right through the weekend in the port area of Torrevieja. The area is set out with temporary bars serving local food and drink, where dancing and singing is the norm, accompanied by spectacular horse displays. Throughout the weekend, there will …
How do you translate Shakespeare into music? Well to find out, you'll have to visit Torrevieja's International Auditorium tomorrow night! Torrevieja's very own orchestra, Unión Musical Torrevejense, will be offering the audience a night of Shakespeare, during which they will perform pieces of music inspired by the work of the world's most famous and greatest …
Until Saturday, 27 April, Torrevieja will be hosting its first ever "Urban Beauty Contest". The artists 'Jacobo Palos Way', 'Chakan', 'M33', 'Kike', 'Eneko', 'Max501', 'Nego' and 'Dheser', will participate in the contest by showing their works of urban art in a total of 10 facades A total of 13 facades entered the contest, so 3 …
Next Monday is International Dance Day and to celebrate it the Town Hall of Torrevieja together with the Municipal Institute of Culture and the Municipal School of Dance have put together a programme of events including the popular Dancing in the Street Marathon. The event, which has been celebrated globally since 1982, will take place …