The commemoration of International Women's Day on March 8th will be marked in Torrevieja by a mini film festival.
The Council of Equality says that the contribution of women has been very important throughout our history and must take the place it deserves in a free and egalitarian society. It therefore wishes to remind the people the women who have preceded us   and paved the way for the new generations, with their endeavours and their talent, so that the areas that have now been conquered by equality do not close.
As such the Council of Equality will be holding an online film cycle "WOMEN OFCINE", with three films, which, throughout the month of March, will take place on March 12, 13,  14,  19, 20, 21, 26, 27 and 28 March, allow us local society to reflect on women in our time  and also to see women through the eyes of our filmmakers.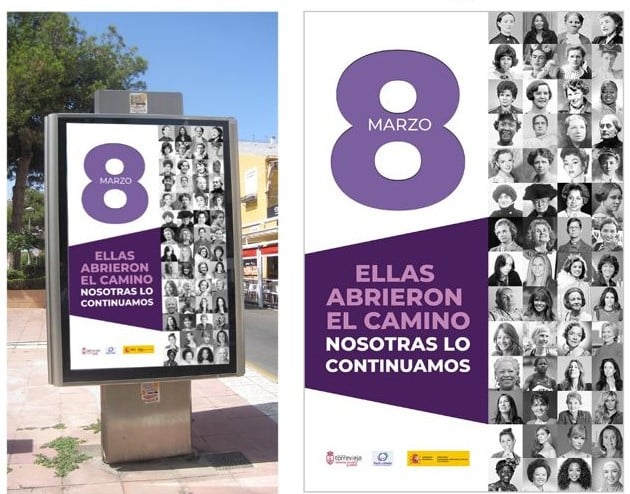 They are all films directed by women, with women as protagonists, and they will be available to watch for free during three weekends in March:
March 12-14. THE GLORIOUS CHAOS OF LIFE. Shannon Murphy
March 19-21. ROL&ROL. Chus Gutierrez
March 26-28. Invisible. Grace Querejeta
To any of the films you must send an email to one of the two addresses: igualdad@torrevieja.eu or agua.serviciossociales@torrevieja.eu indicating which film you want to watch and confirming the email where you want us to send the link. The deadline for your application will be three days before the date of screening. Each film will be limited to 150 participants.
In addition, a banner will be available on the Council website to book and watch films:  www.torrevieja.es