Spain's PM urges caution before lockdown easing
Spain's Prime Minister Pedro Sanchez has called on people to exercise "total caution" ahead of a partial relaxation of the country's lockdown.
More than half of the country, about 23 million people, will start "phase one" of the de-escalation process to ease nationwide social-distancing measures on Monday. Amongst them will be the municipalities of the Vega Baja.
Among the criteria used by the Ministry of Health to justify the move are the number of free beds in ICU, the current number of infections and the capacity of the local health system.
In the Valencian Community, the three capitals, Castellón, Valencia and Alicante, all remain at phase 0, as do Elche and Santa Pola, but all of the municipalities that are served by the two Health Authorities in the Vega Baja, Orihuela and Torrevieja, advance to phase 1.
They include the following 27 municipalities:
Orihuela Health Department: Albatera, Algorfa, Almoradí, Benejúzar, Benferri, Bigastro, Callosa de Segura, Catral, Cox, Daya Nueva, Daya Vieja, Dolores, Granja de Rocamora, Jacarilla, Orihuela (except the district of Barbarroja), Rafal, Redován, San Isidro
Torrevieja Health Department: Benijófar, Guardamar del Segura, Los Montesinos, Pilar de la Horadada, Rojales, San Fulgencio, San Miguel de Salinas, Torrevieja.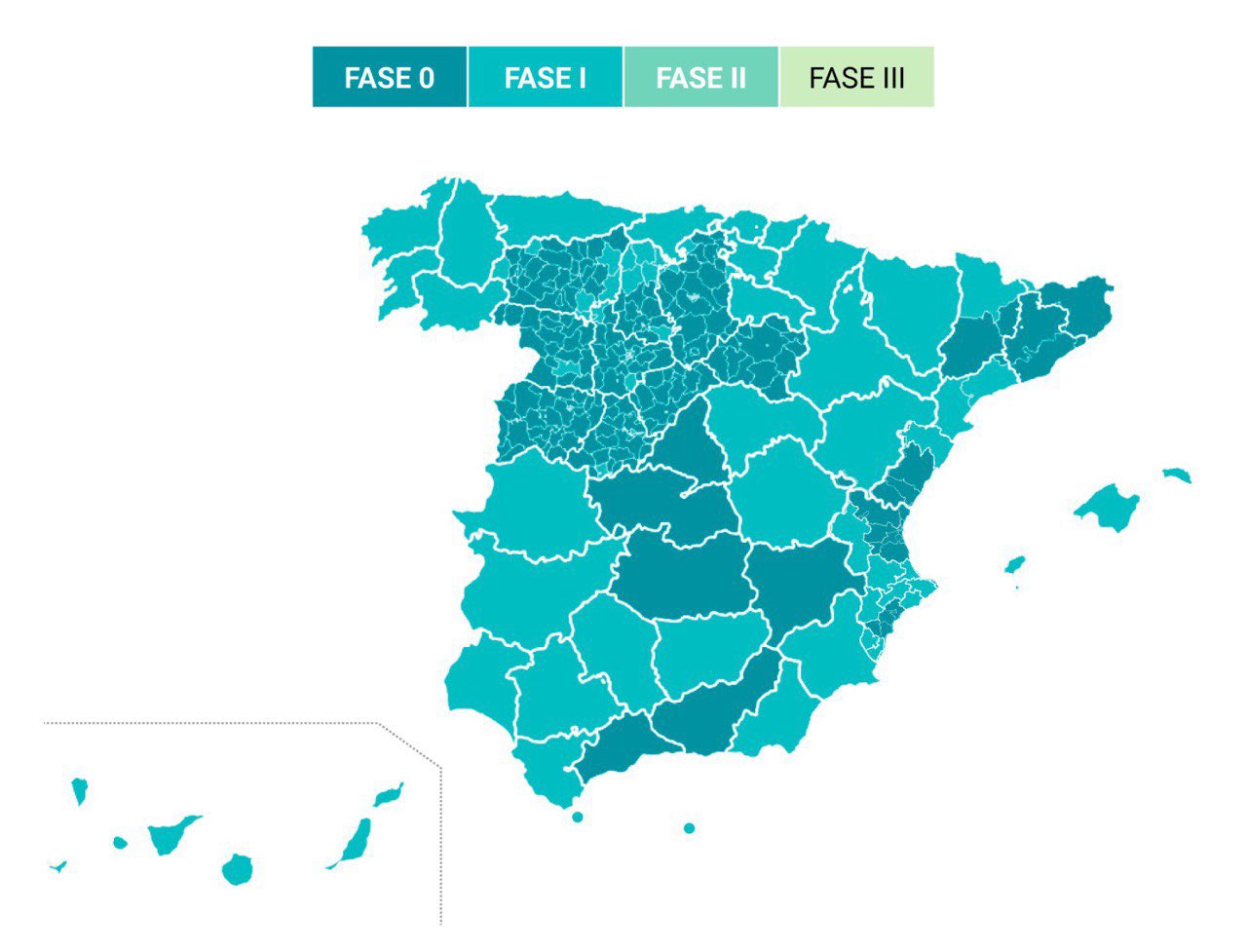 What can be done in phase 1?
Perhaps the most significant measure for business in phase 1 will be the reopening of hospitality establishments and restaurants which can now serve on terraces outdoors, tables occupying up to 50% of those shown on municipal licenses.
However the additional criteria they will need to meet could be too much for many, particularly those with smaller terraces for whom the 2 metre safety distance might still be too prohibitive.
Then of course there is a whole new swathe of hygiene measures to be followed; Cleaning and disinfection of tables, chairs and any other contact surface after every person, single-use tablecloths, gel dispensers, toilets to be thoroughly cleaned at least six times a day, and the use of cash is to be discouraged.
Small businesses of less than 400 sq mtrs are also allowed to open but stores may only admit members of the public to 30% of their capacity. Social gatherings are allowed of up to ten people and cars may take passengers again, to capacity in the case of residents living together, otherwise one per row of seats, wearing facemasks.
Hotels may also reopen but without the use of communal areas. Museums and libraries are again open to the public as are sports centres for outdoor activities but without the use of changing facilities.
Many councils have issued instructions of their own regarding beaches, sport and municipal markets which have all been well publicised in recent days.
Places of worship may reopen once again but to a capacity of one third and cultural events and shows can be held with a maximum of 30 people indoors and 200 outdoors (as long as they are seated and the physical safety distance is maintained).
Movement and Timings
Until Saturday afternoon, the one significant problem in all of this was the rule regarding movement, timings and the 1km travel limit that had been applied, but all that was cleared up with the issue of the Government Bulletin.
So from Monday neither the timings nor the 1km distance limit applies.  When visiting establishments authorised to open in phase 1 there are no time slots, they were issued only for exercise.
Similarly in terms of travel, the bulletin states that you may travel throughout your health authority.
"In the social sphere, it is allowed to circulate through the province, island or territorial unit of reference for the purposes of the de-escalation process".
Of course they could be different in the Costa Blanca South where we have two authorities, Orihuela and Torrevieja, but you can reference these earlier in the article, so providing you stay within the health authority you may cross municipal boundaries, but always returning to the family residence.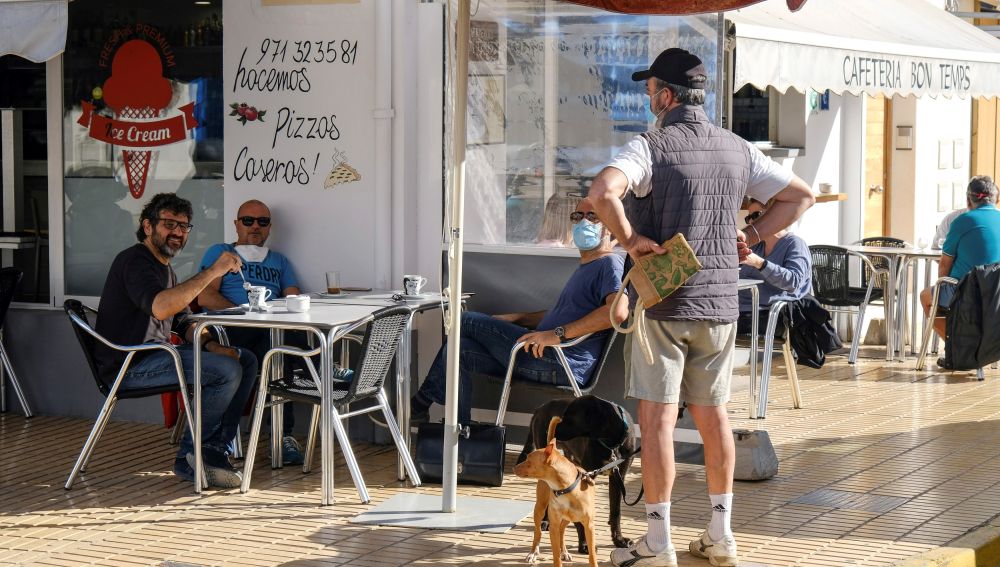 Establishments opening this week
Orihuela Costa Bars and Restaurants opening on Monday include: The Trinity, Milo's, Bar Liquid, San Mari, Sunset, Auld Dubliner, Rianxeira, El Faro, Alejandro's, Zenia Garden and Emerald Isle.
Yolo's will open on Tuesday and Smiling Jacks on Wednesday.
Those considering opening later in the week: Manuelo Restaurant, Piccolino, Team Creperie, Rogue Kitchen, Beef or Salmon, Queen Vic, Orange Tree, McCaffertys, O'Riordans, Mamá Mia, Cabo Roig Inn, Bushwacka, Paddy's Point, Randy Leprechaun (18th)