By Andrew Atkinson
The Mayor of Rojales along with colleagues from the Torrevieja Health area held a meeting with the hospital manager and the commissioner to learn about the evolution of COVID-19 in the area.
"The situation is improving and hospital discharges continue throughout the Vega Baja and in Bajo Vinalopó.
"The nursing homes are controlled and maintain continuous communication with the hospital to report any incident.
"In spite of the improvement, it is important that we continue to comply with the rules of hygiene, safety and personal distance to end the virus as soon as possible and that there are no new infections," said a spokesperson from Ayuntamiento de Rojales.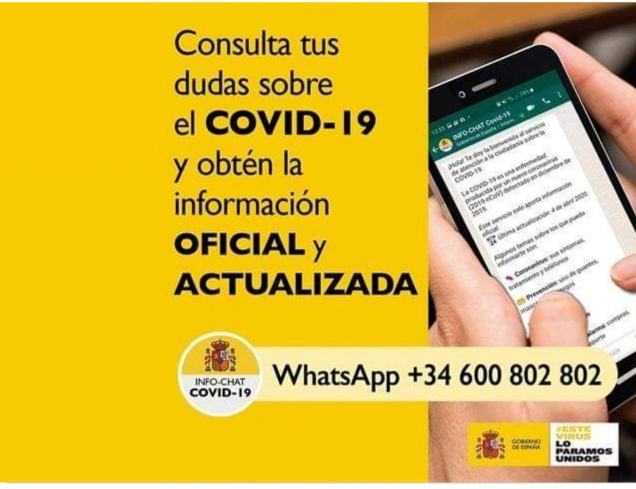 LOS MONTESINOS
In neighbouring town Los Montesinos the Ayunmiento disinfection process spraying on April 14 was cancelled, due to the rain, and is scheduled to take place on April 16.
The town hall has informed the 5,000 inhabitants to remain indoors. Also a COVID-19 information hotline has been announced (see photo).
It will be the fourth time that the Ayunmiento de Los  Montesinos has undergone the task of disinfection, covering the town and surrounding urbanisation areas.
BENIJOFAR
The Policia Local Benijofar have opened a telephone line to have masks delivered to the town's inhabitants.Telephone651 85 62 48. Distribution commenced on April 14.
"The Council will prioritise the initial distribution amongst the highest risk and most vulnerable," said a spokesperson.