The Royal British Legion Orihuela Costa Branch hosted a "social day" for Veterans in the area.  This new initiative, including a free lunch for all in attendance, is being funded by the Royal British Legion from monies raised in Spain through the Poppy Appeal.
Three events are planned for January, February 5th and March 4th, 12-3 at El Nacional Restaurant, Punta Prima.
The purpose of these events is to highlight the work of the Royal British Legion in Spain, and also to reduce social isolation or loneliness that Veterans and their families often experience.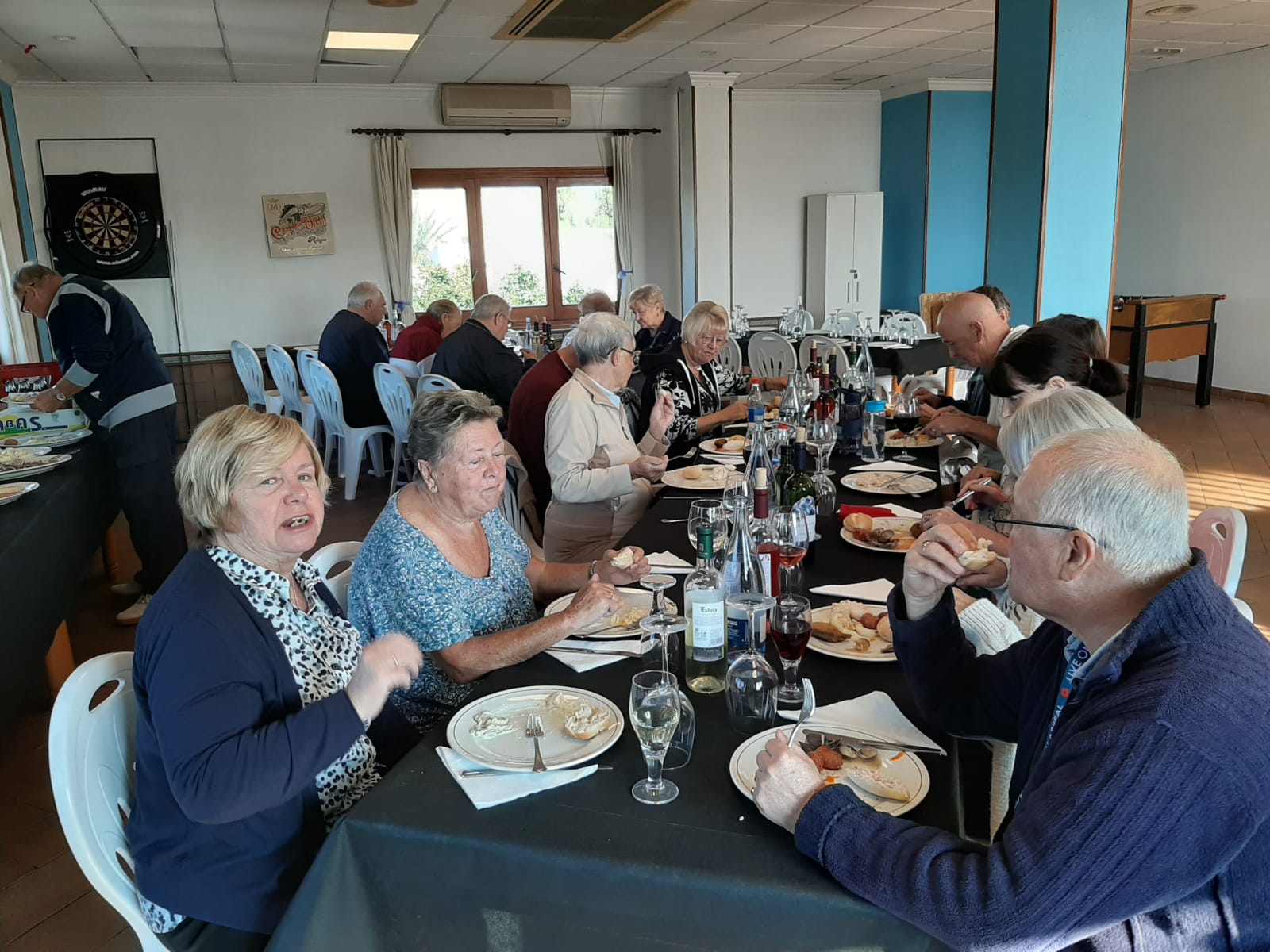 The first event was held last Wednesday 8th January at the El Nacional Restaurant, Punta Prima.  Veterans and their families enjoyed an hour of "gentle exercise" expertly managed by Fitness Professional Crecia Wilding.  Following this was a relaxing lunch, with excellent food and refreshments supplied by El Nacional.  Everyone enjoyed chatting and getting to know each other.
After lunch, various social activities were enjoyed, including learning how to make cards at the craft table.  Also how to play bridge and a variety of other card games.
Any Veterans or family members are welcome to attend on 5th February and 4th March. There is absolutely no requirement to be a member of the RBL and neither is there any commitment to join.
Activities will be similar to those held in January, however, additionally there will be information available on health/social services, items of military interest & history as well as the support work of the Royal British Legion here in Spain for Veterans.
If you wish to book for February or March please contact by email: sandysandy1979@outlook.com to ensure your place is reserved.  You do not have to be a member of the Royal British Legion, simply a Veteran of any service, or a family member.