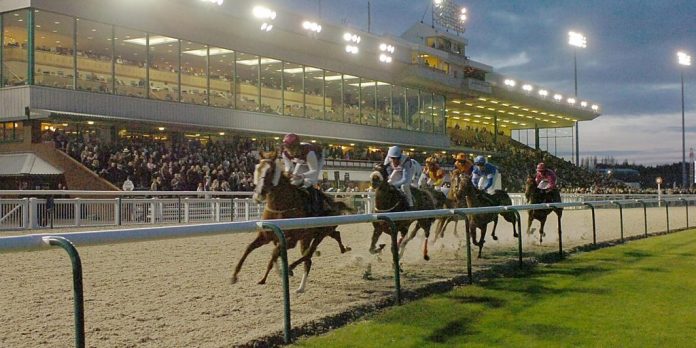 Power Link's Bombardier Handicap Wolverhampton victory completes fromthehorsesmouth.tips 10 winners
By Andrew Atkinson racing correspondent fromthehorsesmouth.tips
POWER Link, trained  by James Tate and ridden by P.J. McDonald, gained a victory in the Bombardier Handicap C3 race over 7 furlongs at Wolverhampton on Saturday night – selected by fromthehorsesmouth.tips.
Power Link (13-8) was fromthehorsesmouth.tips Tenth winner – and one of six placed tips on the eight race card at the Midlands venue.
Hugo Palmer duo, Eventful (15-2) and East Of Eden (5-1), Emirates Currency (11-10); Tom Dascombe trained Mickey (8-1) ridden by Richard Kingscote, and Enzo (6-1) ridden by Joey Haynes, were selected each-way by fromthehorsesmouth.tips.
The post McDonald 'Powers' to Wolverhampton success appeared first on Horse Racing News and Tips.