"There will be a book signing event at the Welcome Inn, Benimar 2, Rojales, from 7pm on Wednesday 4th December with Mary-Ann Dunning, Dr Lesley Hunter and Kennel owner, Colleen Jay.
The book entitled "Paradise to the Rescue" is about dog rescue in Spain. It contains a series of real life stories illustrating the good, the bad and sometimes ugly reality of dog rescue in Spain with sad beginnings but lots of very happy endings. It also contains hints and tips, Vet advice, export information with Pet Passports and information about Spanish breeds.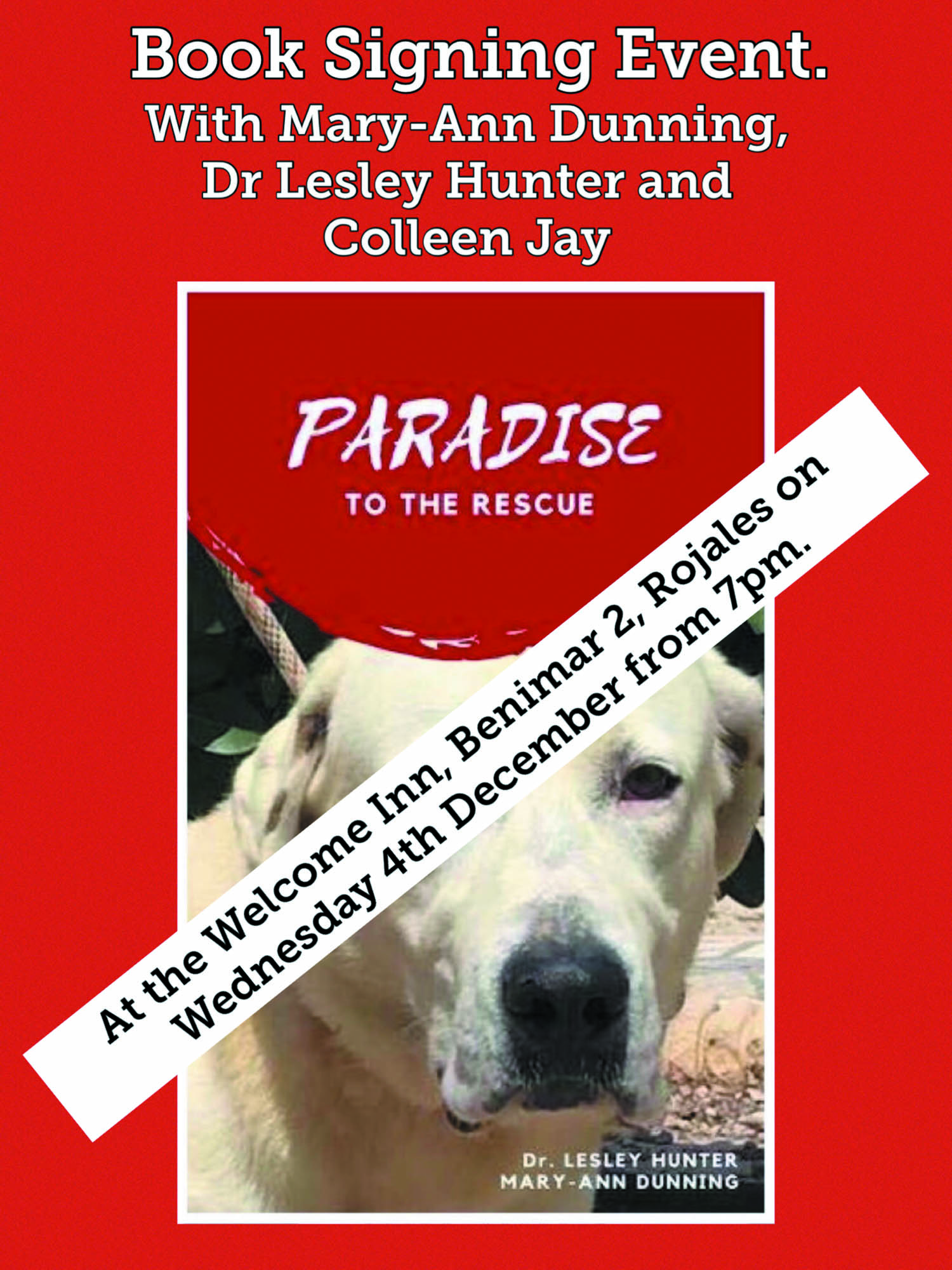 It's all about dogs that have been rescued and rehomed by Paradise Rescue Kennels, Benferri, with lots of doggy photos. It has a Foreword by Lorraine Kelly OBE who starts by saying "This is a remarkable book and shows the compassion, love and kindness that goes into rescuing these wonderful animals…………"
The book is dedicated to all dog rescuers and all proceeds will go to Paradise Rescue Kennels. It's available on Amazon and will be in local outlets in Benijófar, La Murada and Pilar De la Horadada.
It is also for sale through the "Paradise Rescue Kennels" Facebook Page, where further information can be found."