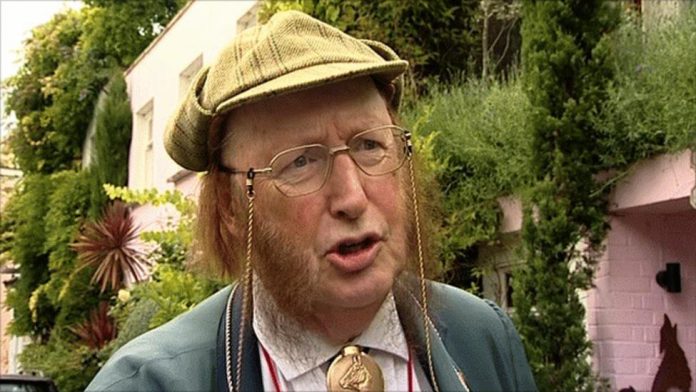 By Andrew Atkinson
John 'Big Mac' McCririck, who died of lung cancer on July 5, aged 79, was for me, as big in racing as Alex 'Hurricane' Higgins was to snooker.
Love him or hate him, John was a larger than life man, eccentric, cigar smoking, king of the racing pundits' world.
The 'voice' of the punter – always fighting the punters cause – and he never held back on his punches, leaving those he criticised on the ropes!
John, diagnosed with cancer in 2018, could do nothing as the awful disease spread, despite undergoing immunotherapy, that left him terribly weak.
Doctors did all they could for John. And he was well aware of his illness. He knew he did not have long to live.
A brave man, to the end.
After appearing on ITV horseracing shows in the early eighties, prior to Channel 4 taking over the reins, John was THE face of TV racing – for 25 years.
I met John at Haydock Park on many, many occasions, where punters, young and old, men, women, children, would request a photo together with him. Something he always obliged.
Off camera John became 'Gentleman John', despite many taking a dislike to him, for courting controversy, at times.
John departed C4 Racing in 2013, later losing an age discrimination case, made against the station and production company IMG Media Limited.
His career all but ended from TV racing broadcasts. Something that hurt him dearly.
John is to be cremated, and his ashes scattered at the site of the furlong post at the former Alexandra Park racecourse, 'Ally Pally', London.
John leaves behind his wife Jenny, whom racing viewers will fondly remember him calling her the 'Booby'.
Rest In Peace John McCririck.
A legend of the turf, within the racing world. The punters friend.
The post John 'Big Mac' McCririck as big in racing as Alex 'Hurricane' Higgins was to snooker appeared first on Horse Racing News and Tips.