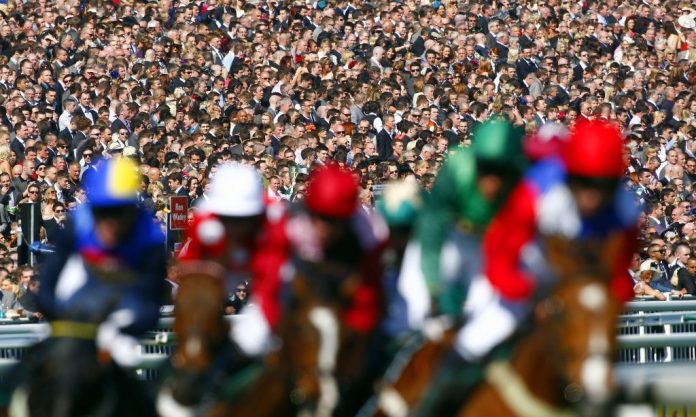 fromthehorsesmouth.tips lands 65,000-1, 14 horse winning accumulator. Haydock four winning tips, return 433-1 odds.  Each-way tips Light Up The Stars 16-1, and Lady Scatterley 16-1, placed.
By Andrew Atkinson
fromthehorsesmouth.tips selections on Saturday bore fruit – with 14 winners – returning a 65,000-1 accumulator.
Within little over an hour of racing getting underway fromthehorsesmouth.tips had hit the bookies for six!
Kings Caper 1-2, obliged at Beverley in the 2.00pm race, Mojito, ridden by Frankie Dettori, backed from 9-1 on Saturday morning to 4-1, won the Sandown 2.25.
Calico 7-4, won the Leicester 2.30, Istanbul 5-2, won the Beverley 2.35, Enbihaar 5-2, landed the Haydock 2.40 and Kelly's Dino 14-1 was successful in winning the Haydock 3.15 race.
Dettori kept the fromthehorsesmouth.tips selections rolling when riding Enable 4-6 to victory in the Sandown 3.35.
At Sandown, each way tip Light Up The Stars was placed at 16-1.
Big Hearted 2-1 won the 3.45 Beverley, completing a treble bet at the Yorkshire track. Lady Scatterley 16-1 ew tip 4.55 Beverley was placed.
Danzeno 6-5 was a fromthehorsesmouth.tips selection in winning the Haydock 4.25, Gabriel The Devil 11-4, obliged by winning the Haydock 5.00 race, it being the fourth winning tip at the Merseyside course, returning a 433-1 four-timer.
At Chelmsford, Astonished 9-2 won the 5.10 race, Dutch Coed 7-1, won the Carlisle 7.30, Chance 11-10 won the Nottingham 7.40, and Corncrake 7-2 landed the 8.10 Nottingham, to complete a fabulous 65,000-1, 14 horse winning accumulator by fromthehorsesmouth.tips
The post Atkinson's 14 horse winning accumulator appeared first on Horse Racing News and Tips.