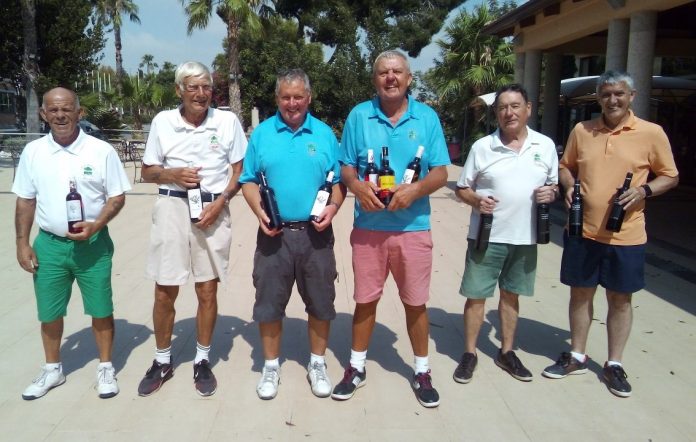 Dynamic Duo, Graham Blakeway and Barry Walthall, fresh from finishing first and second in last week's Medal, teamed up to produce a stunning two under par score in this week's Pairs Texas Scramble, finishing a massive seven shots in front of second place. For good measure, Graham managed to claim both nearest the pin prizes.
Nearest the pins – Holes 2 and 4, Graham Blakeway
Third Place, Handicap 7.1, Mike Williams, Paddy O'Brien 51.9 shots .
Second place, Handicap 8.1, Colin Daniels, Bryan Watson 50.9 shots
First place, Handicap 8.3, Graham Blakeway, Barry Walthall 43.7 shots.
If anyone would like to join our Society, we play at El Plantio Golf Club every Tuesday, Friday and Sunday. We use both courses – the Par 3 nine hole course and the main 18 hole course, so we cater for all abilities.
The membership rates are very competitive, so call for more details. Anyone who wishes to play in the Society as a guest or join as a new member, contact David Swann on 865 779 983 or 648 476 752.
David Swann