Two couples and sisters to compete in world-first
Recent LETAS winners Voelker and Grechi to play
Alps Tour order of merit leader, Eduardo Lipparelli, also in the field
Two couples and a pair of sisters are set to compete against each other as part of the same field in this week's Saint-Malo Golf Mixed Open, which will see female and male players compete for the same trophy and prize fund.
The 72-hole tournament takes place at Saint-Malo Golf Resort in Brittany, France, from Thursday and will be the first professional tournament to draw together male and female golfers from two Tours in a single field.
Pasqualle Coffa from the Netherlands will take on her fellow rising stars from the Ladies European Tour Access Series, as well as golfers from the Alps Tour – where her boyfriend Lars Keunan is a regular.
Meanwhile, fellow Alps Tour member Thomas Leberre from France will be playing against his girlfriend, Audre Fausnaugh, from the United States.
For Coffa and Keunan, who both come from Eindhovensche Golf and will be chasing the same trophy, the tournament offers a unique chance to compete in the same event and claim the all-important bragging rights.
"It's fun because we always play against each other in practise and we are always competitive," said Coffa, a rookie on the LET in 2019. "He caddied for me in the last round last week in Belgium and he told me that if I miss the cut here, I will have to caddie for him this weekend, so I'm going to beat him this week, because otherwise, I will be angry. He might hit it longer, but I think my wedges are better than his."
Keunan, who shares Coffa's spirit, said that they will be playing for pride, but is also keen for the event to be a success.
"At first we were going to play for five or 10 euros, but then in the end, we thought that we would kill each other," he said. "I'm excited about this week but also curious to see how the organisers will make it a fair test for both the men and the women."
While the competition will be fierce between the Dutch pair, there will also be an unofficial battle for 'low-couple.'
Le Berre and Fausnaugh were on the same golf team at the University of Central Florida and both practise together at Chantilly Golf Club.
"It's the first time we're competing against each other in the same field, so it's exciting and I hope Audre does well," said Le Beurre.
Fausnaugh, who moved from Orlando to France two-and-a-half years ago, added: "We don't usually compete for anything but I think it's good practise to play with boys because they are all so good, so I'll be used to it this week."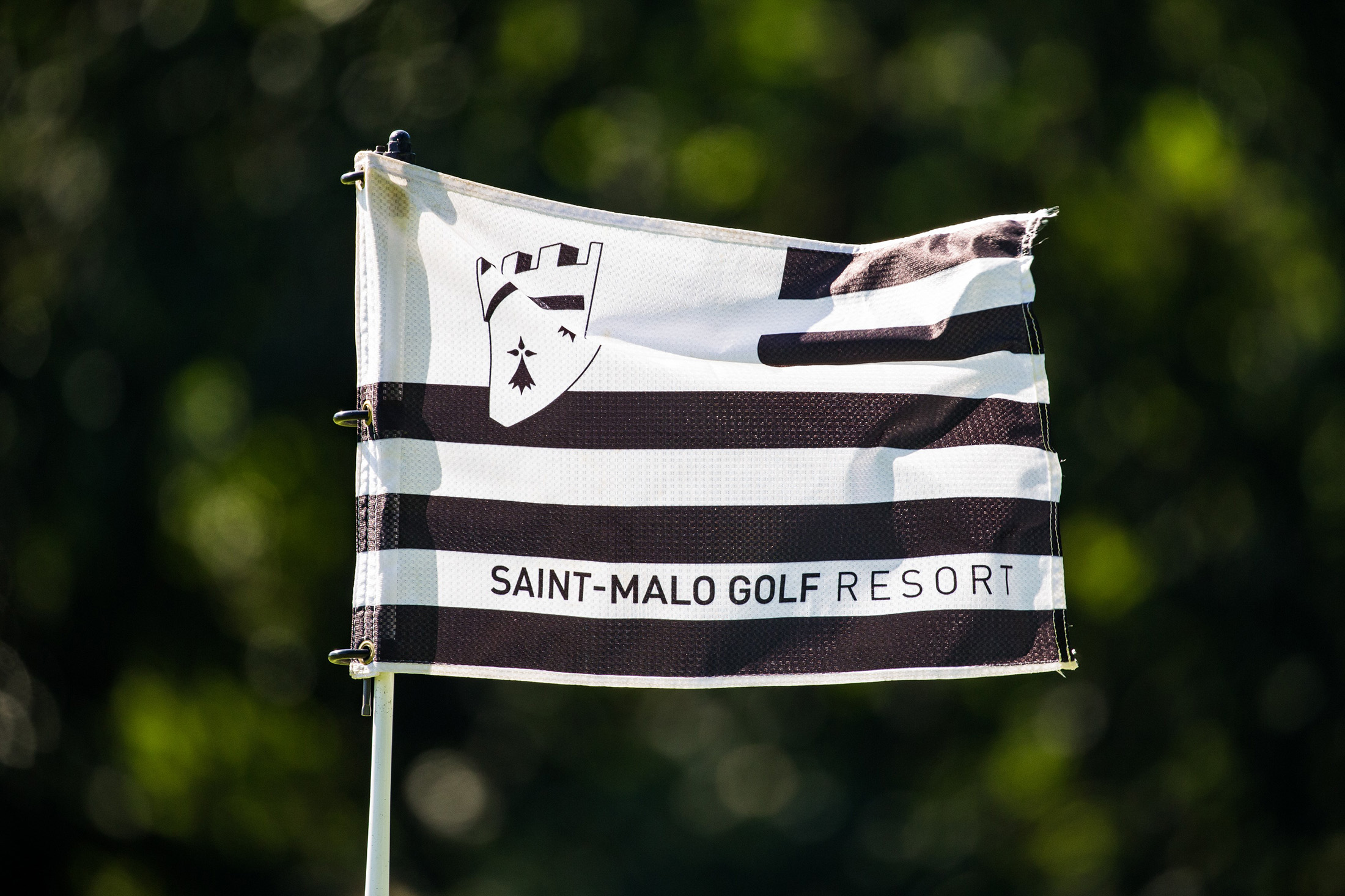 Bolstering the field further are sisters, Emma and Sarah Nilsson, from Sweden, whose parents are caddying for them. Four-time LET Access Series winner Emma Nilsson won the 2018 order of merit and she said: "It's fun to try this new format and I hope to do well. At the end of the day, we are all golfers and we do the same job, so I think it will help to promote a family-friendly image for our sport and it's interesting for people to watch, as well. It's great to be in Saint-Malo and the course is beautiful."
The field brings together recent LET Access Series tournament winners Greta Isabella Voelker (Neuchatel Ladies Championship) and Emma Grechi (Belfius Ladies Open), with recent Alps Tour winners Eduardo Lipparelli (Open de Saint Francois Region Guadaloupe), Benjamin Wheeler (Red Sea Little Venice Open), Timon Balti (Gosser Open), Luca Cianchetti (Katameya Dunes Open) and Frederique Lacroix (Ein Bay Open and Alps de Las Castillas), a multiple winner looking for his third victory this season in order to advance directly to the Challenge Tour, following in the footsteps of the likes of current European Tour player Matt Wallace.
The competition tees off on Thursday morning and after two rounds, there will be a cut to the leading 45 players and ties. The champion on Sunday will take home the trophy, a cheque for €7,200 and perhaps most importantly, a place in golfing history, as the winner of the first professional tournament to draw together male and female golfers from two Tours in a single field.