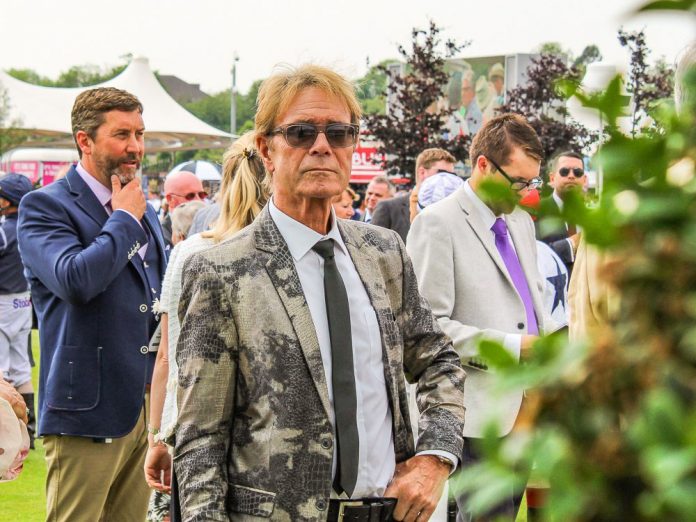 Sir Cliff Richard, great-great grandson of Spanish born Emiline Joseph Rebeiro, spent part of his 'summer holidays' amongst racegoers – in concert – at Cartmel and Chester racecourses.
"I have an interest in horses – but have little knowledge of racing!," said Sir Cliff, who performed in concert at the Roodeye, Chester, on June 29.
Thousands of racegoers descended at both Cartmel, Cumbria, on June 28, and at Chester racecourses to see legendary of British pop, Sir Cliff.
Sir Cliff opened his Diamond Encore set at Cartmel Racecourse – with classic Rock 'n' Roll – before singing hits, including Living Doll, Summer Holiday, Wired for Sound and We Don't Talk Anymore, on a balmy sunny evening in the Cartmel Valley.
Sir Cliff, who will celebrate his 79th birthday on October 14, also performed songs from his 2019 album release, 'Reborn'.
"My sister has horses," said Sir Cliff, OBE, who was born in Howrah, British India, outside Calcutta, in 1940, as Harry Rodger Webb.
"I have enjoyed my time at the races," said Sir Cliff, who began his career, spanning sixty years, with the Shadows in the 1950s.
Sir Cliff has sold more than 250 million records worldwide; 21 million singles in the UK, being the third top selling artist in the UK singles chart history, behind The Beatles and Elvis.
"Sixty years – and still going!," said Sir Cliff, awarded a plethora of awards, including the Ivor Novello Award and Brit Awards.
"Everything has changed over the years," said Sir Cliff, who quit Britain in 2010 and became a citizen of Barbados.
"The shows at the racecourses are part of five this year," said Sir Cliff, whose father was a catering contractor, that serviced the Indian Railways.
"I live in Barbados," said Sir Cliff, whose great grandmother was of half Welsh, half Spanish descent; born of Spanish great-great grandmother Emiline Joseph Rebeiro.
Emiline was the daughter of an Indian man from Goa, Vitriaus Rebeiro.
Bachelor Sir Cliff, whose adopted home was in Albufeira, Portugal, contemplated asking tennis star Sue Barker to marry him in the eighties.
"I will be at Wimbledon 2019 for the tennis," said Sir Cliff, who memorably led the Wimbledon Centre Court crowd in singing, during a rain delay.
The post Sir Cliff's 'Summer Holiday' under starters orders! appeared first on Horse Racing News and Tips.