Come on me hearties….come and join Long John Silver on his quest to find the long lost treasure where X marks the spot!   The Rojales Pantomime Group are looking to recruit pirates for both speaking and non speaking parts in the chorus for their next fabulous pantomime TREASURE ISLAND to be performed next January.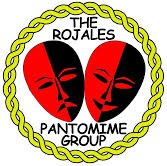 If you fancy having a swashbuckling hilarious time, be part of a mutinous crew aboard The Hispaniola and generally have a great time then sign up now for an adventure you really wont forget.
Proceeds from our pantomimes are donated to various local charities so, not only will you have lots of fun with some great people, you will be helping to raise money for lots of good causes.
Our Director, Christine, is waiting for you to contact her on 678 212034 or email – shimserv@gmail.com.
We look forward to you joining our dastardly crew …… yo ho ho and a bottle of rum!