What was meant to be a fairly early shotgun start for 41 members and 6 guests turned in to a long wait for some as confusion reigned at the course. Somehow a 9.30 shotgun tee-off time became a nearly two hour wait for those last off as the course admitted an administrative error led to those on the desk on the day not realising, and with ground staff organised to work on a number of holes.
And a lot of work had been done. Greens recovering from hollow tining and heavily sanded, and a lot of fairways similarly treated, meant bumpy, slow greens and little run on tee shots hit down the middle. Not quite the glorious condition in which Lo Romero is normally found.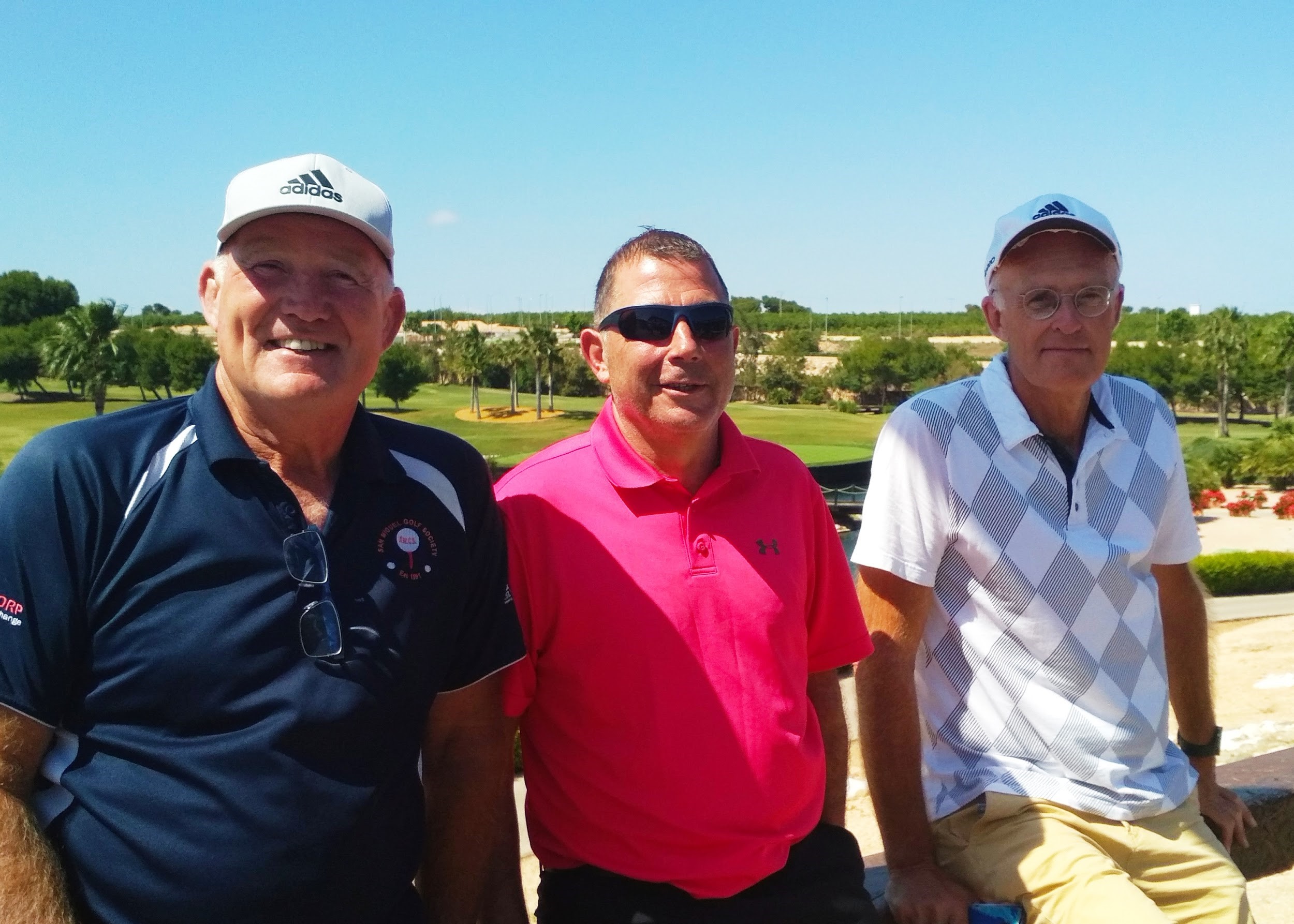 Not to be put off, three players made scores that will lead to their handicaps being cut. Neil Sheldon and Dave Blackburn both made 38 points, Brian Butler 37. Family success was had for the Petterssons and McCanns with both couples appearing in the prizes. Unfortunately a couple of disqualifications took place of players not signing their cards before handing in. Members are asked to ensure they sign prior to submission, and inform guests to do so. Where to draw the line between being a friendly society whilst ensuring rules are adhered to is a tricky one, which will continue to cause debate within the society.
A new sponsor joined the ranks this week of those supporting SMGS. Leisa from Spanish Insurance, based in Ciudad Quesada and La Zenia, came to introduce herself and her company to members and present prizes. We thank her very much for her involvement.
This week's results, by Category and in reverse order, were the following:
Bronze Category: 5th Carmel McCann (28), 4th Mike Jordan (29), 3rd Ron Stenhouse (32), 2nd Brian Butler (37) and 1st Neil Sheldon with 38 points.
Silver Category: 5th Kyree Skarsmoen (33), 4th Norman Cahill (34), 3rd Phil de Lacy (35), 2nd Bjorn Pettersson (36) and first Dave Blackburn with 38 points.
Gold Category: 5th Eva Pettersson (32), 4th Colin Smith (33 on CB), 3rd Richard McCann (33 on CB), 2nd Theo Boelhouwer (34 on CB) and 1st Tony Smale, also with 34 points.
Nearest the pins (Sponsored by Spanish Insurance): Hole 5 Darren Hancock, Hole 7 Mike Kaylor, Holes 12 and Hole 15 Graeme Forbes.
Abacus (Sponsored by Mike IPTV): Gary Beechy
Best Guest Winners (Sponsored by Spanish Insurance): Rick Lewis (41) beat John Yates (33) in to 2nd place.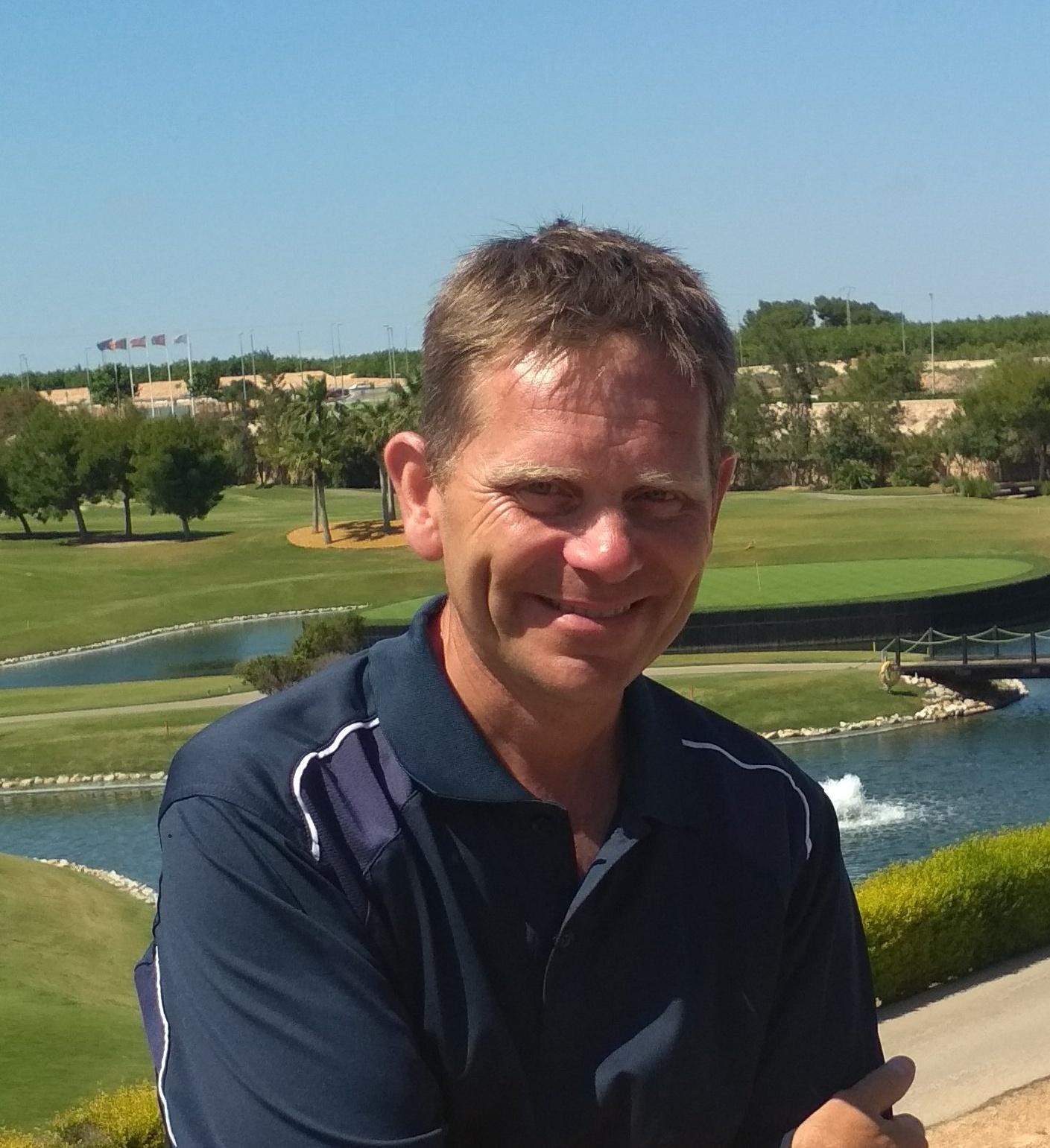 Our thanks go to all Lo Romero staff for their contribution to a very enjoyable day. Next week we will be at Las Colinas. Keep up to date with all SMGS matters by logging on to our website www.smgs.org or simply give Captain Tony Smale a call on 628227687.