With high winds forecast from about 1pm the SAMM Race Officer on June 9th again decided to try to get two races run back to back.
With numbers down slightly than of late as competitors started to leave Spain for the summer months 7 boats, with 12 crew members, came to the start promptly at 11.05am for the 1 hour race. Uno crossed right on the gun with the other close behind and Ginetta bring up the rear 11 seconds later.
Although only 5 to 7 knots the wind was very fluky, swinging from W to S and back constantly. This caught the Topaz out and she capsized at the first mark but was soon up and racing again. It also soon had the boats spread out all round the course as some competitors read the wind shifts better than others.
The last boat finished at 12.06 and the second race started at 12.20, in a 7-8 knot SSW wind, again with Uno fractionally in front and all over inside 10 seconds except the Radial which had returned to shore to adjust the rig and followed 1 minute later, by which time the wind had become S 9 – 12 knots.
This was a much better race with some close battles, especially between the Laser Standard and Uno just ahead of the Radial and Cuatro,  that saw the Laser Standard and the Radial both pull ahead of their rival by a minute at the end of lap 5.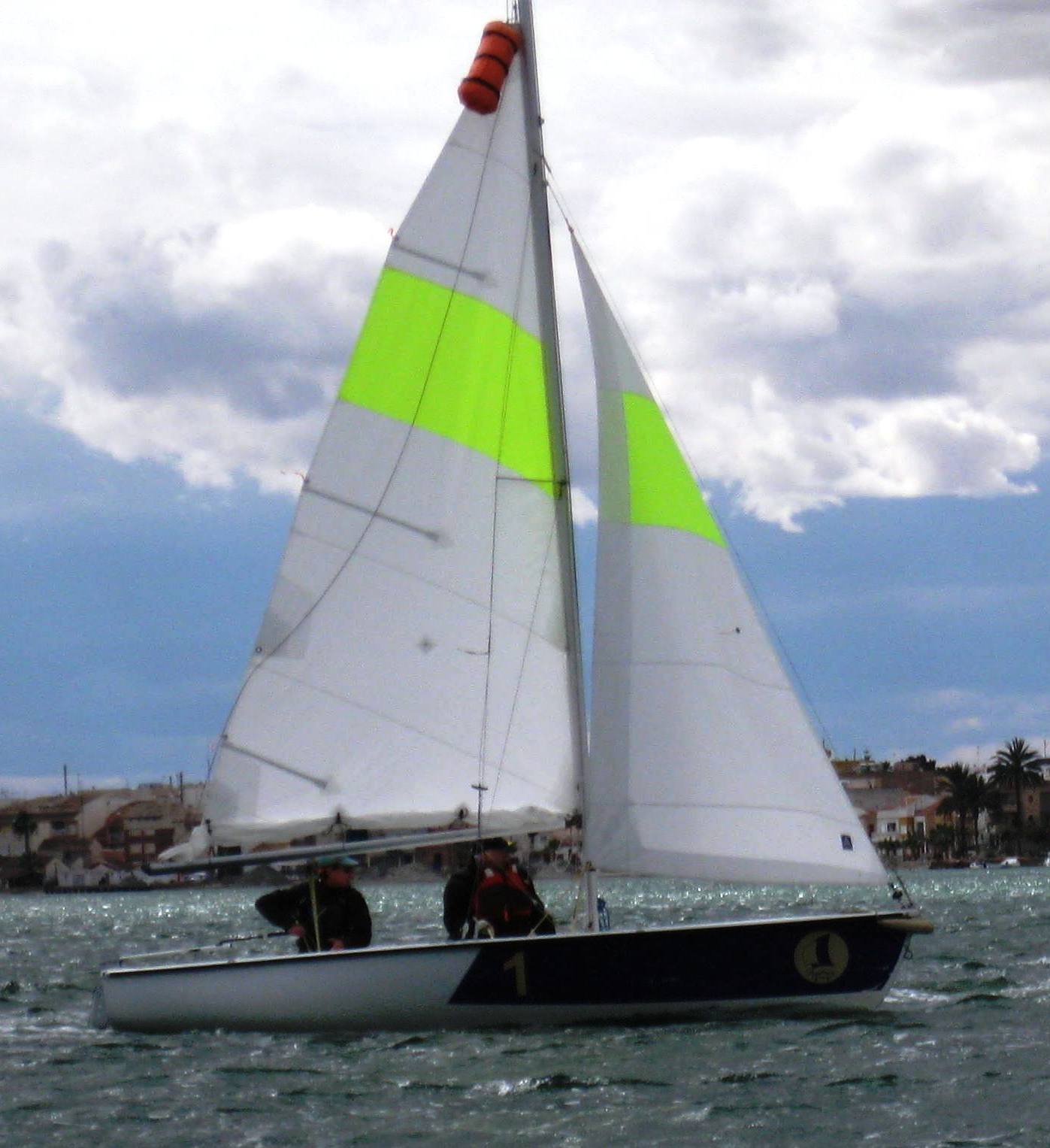 At the finish the wind had reached 12 – 13 knots and soon built to over 15 but, by then. Everybody was safe on shore but it was still A VERY CLOSE CALL by the Race Officer.
The popular winner of both races on corrected time was Uno, sailed by Vernon O'Byrne and Paulo Johnston. Great performance gentlemen.
For full information about SAMM and the race program go to https://sailingmarmenor.com/