A Ryanair flight from Birmingham to Alicante turned into a hen party after members of the group galloped up the aisle shouting and screaming.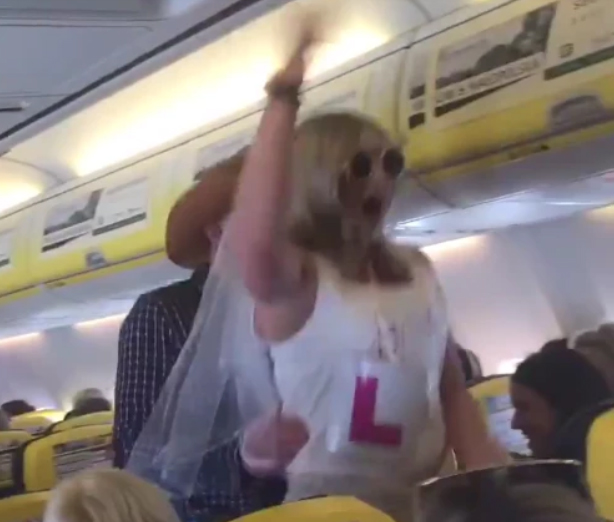 Footage of the scene was captured by one of the passengers, Robert Malton, who was flying out to Spain to see his two year old grandaughter and celebrate his wedding anniversary.
The group already appeared drunk when they boarded the flight. They had bottles of drink which it is thought were filled with alcohol.
According to passengers, the group became louder and louder as the flight to Alicante progressed. Passengers were upset that the crew did not instruct the group to settle down.