For the last 8 years the SAMM Social Committee has organised the annual "Spring Bash" at the Costa Narejos hotel which allows many members and their other halves to enjoy some fun social time together.
The 2019 event started on May 14th with a sail to Sardine Island (Isla Perdiguera) in the Mar Menor for a picnic and swim. Eleven boats carrying 42 people struggled to get there in time for lunch due to the very light wind.
The only boat to come from outside the Mar Menor "Lottie" had to motor the whole way from San Pedro Marina. A great time was had by all and everybody had a great sail back to their various bases as the wind came in strongly in the afternoon. Dinner at the hotel that evening was followed by a fun quiz complied by Paul Shard.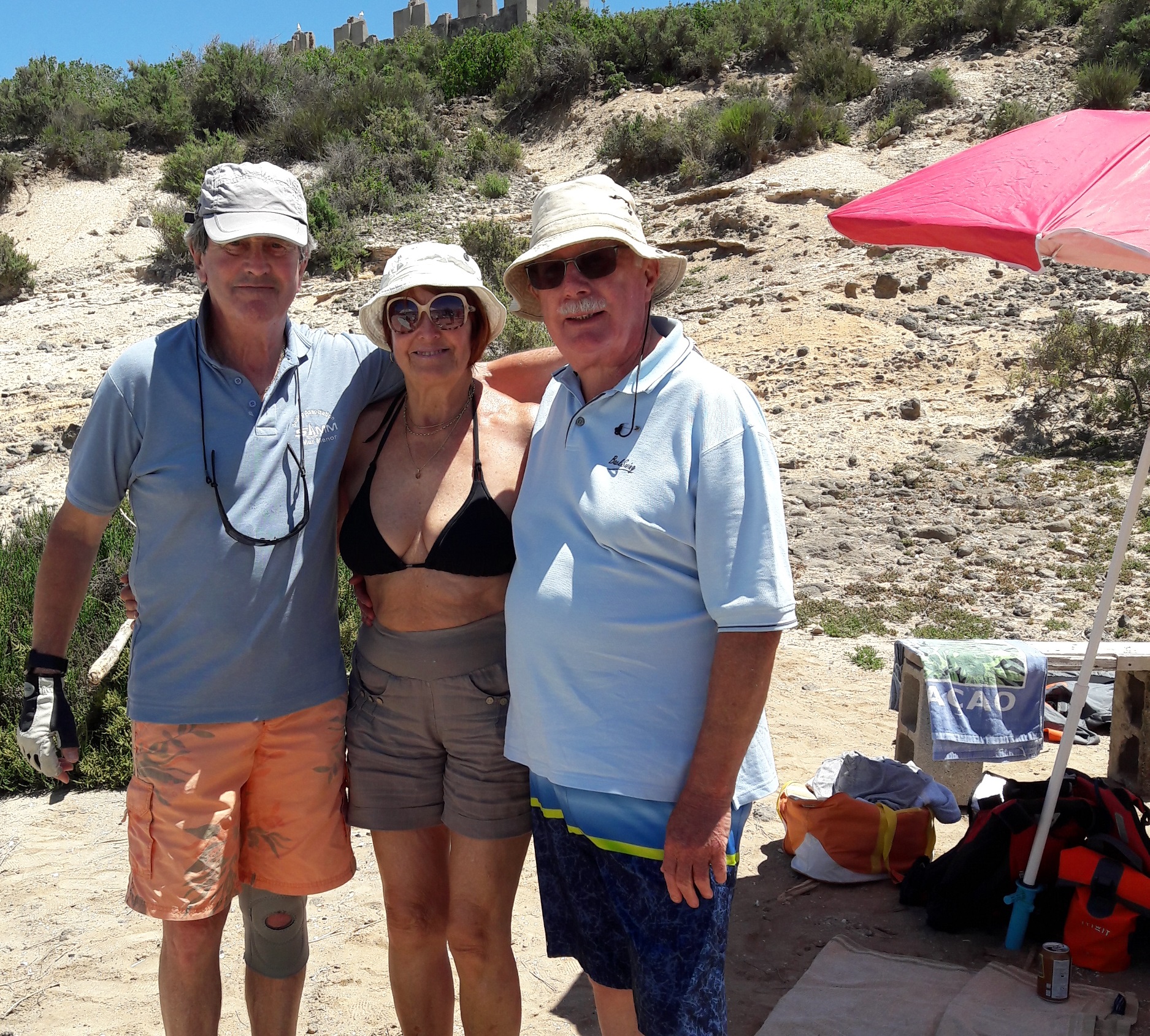 May 15th morning was taken up by the regular monthly SAMM meeting, followed by a free afternoon, then dinner and a barn dance at the hotel in the evening. A pity no photos were taken as some of the dancing was hilarious.
The final day May 16th offered a free 'do as you please' morning, a Chinese banquet at the restaurant 'Asia' at 1.30, with ten pin bowling at the Ozone bowl to round off the celebrations.
Many thanks go are due to Jill Chorley and her Social Committee colleagues for all their hard work to make this a success.
You can find out all about SAMM, The Sailing Association Mar Menor at https://sailingmarmenor.com/