May 17th saw us travel to Font Del Llop for our monthly Trophy game and also to play for the Ivie Davis Memorial Trophy. The weather was fine and sunny but there was a very strong wind which did not make the golf any easier, however there was some surprisingly good scores returned.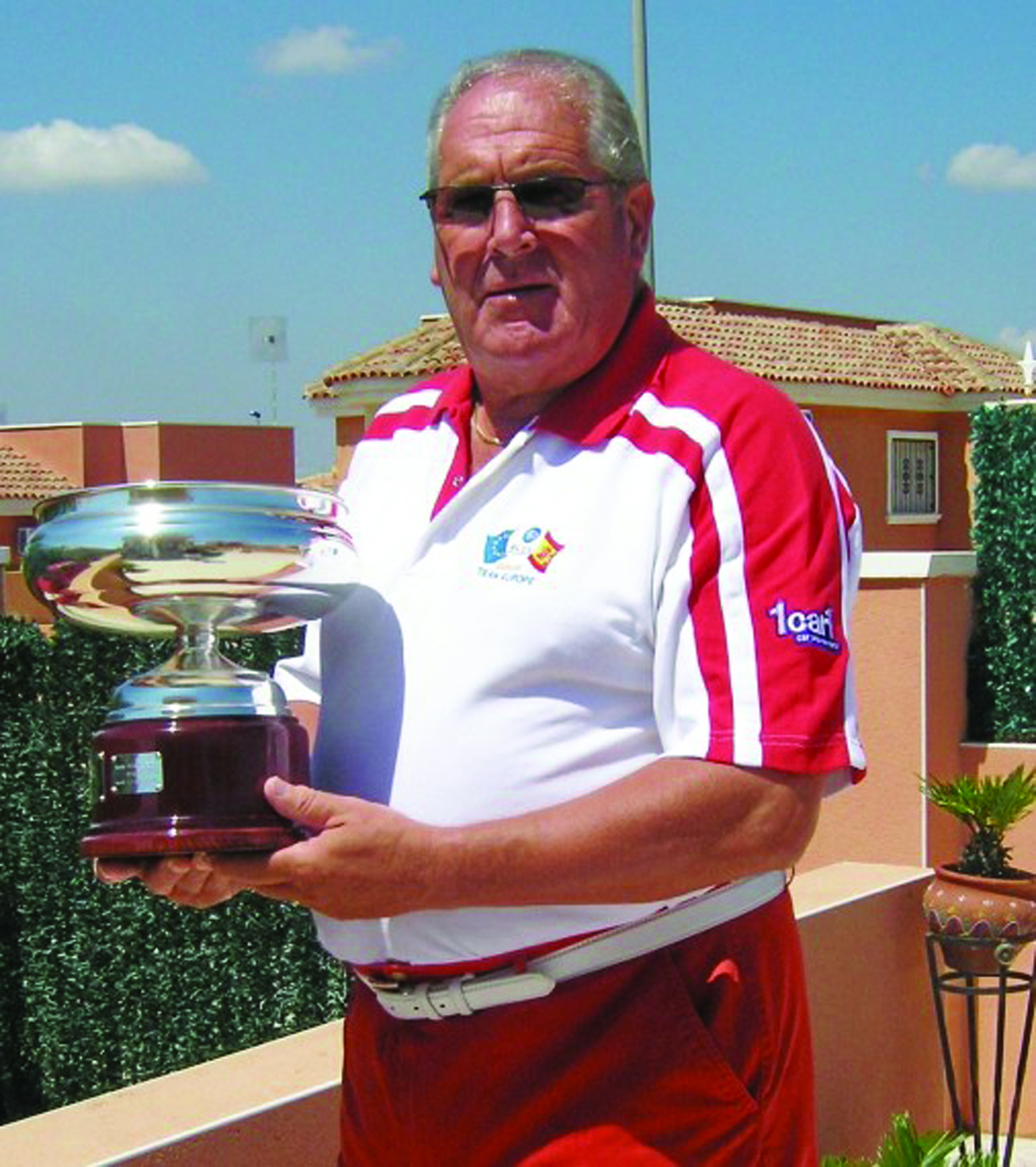 The course was in excellent condition and 24 players pitted their skills against each other, the course, and the wind which was very testing. The results were as follows; Nearest the pin on the par 3's were Steve Marsh, Tony Harrison, Bill Peters, John  Geoghegan  and Buck Taylor, nearest the pin in two ( hitting against the wind) was Bill Peters.
The silver division winner was Gleny's Thomas and the overall winner on the day taking the Ivie Davis Memorial Trophy was Tim Goldsmith. Back at the bar where we did the presentation the football card winners were Alex Bolton and Bill Peters.
Our next Trophy game is at Hacienda Requielme on the 14th June any one wishing to join us for this or any other game should email us at rubysgolf@yahoo.co.uk