By Andrew Atkinson
LOS Montesinos town hall have revealed the Vega Baja town has 2.5 million euros to spend under the leadership of Mayor José Manuel Butron.
"Because of the impeccably fiscal management that Jose Manuel Butron and his team have achieved, the town of Los Montesinos is now 2.5 million euros in the black!," a spokesperson told the Costa Blanca and Costa Calida Leader.
Additional investment in the town will continue, in the wake of hundreds of thousands of euros currently being spent within the vicinity.
Street lighting, childrens' play areas, roads, footpaths, and the town's Municipal Sports facilities, are amongst areas that have been improved.
The municipal swimming pool area and the municipal sports stadium have benefitted – with finances ploughed into improvements.
The junior, youth and senior football teams of CD Montesinos will benefit with a new astro turf pitch being laid, replacing the 15 year old pitch.
"We will be able to be invest more in the town during the coming years, without having to take out any loans," added the spokesperson.
Both Spanish born and ex pat residents and non residents have applauded Los Montesinos's excellent and responsible management of taxpayers money.
*See graphic below.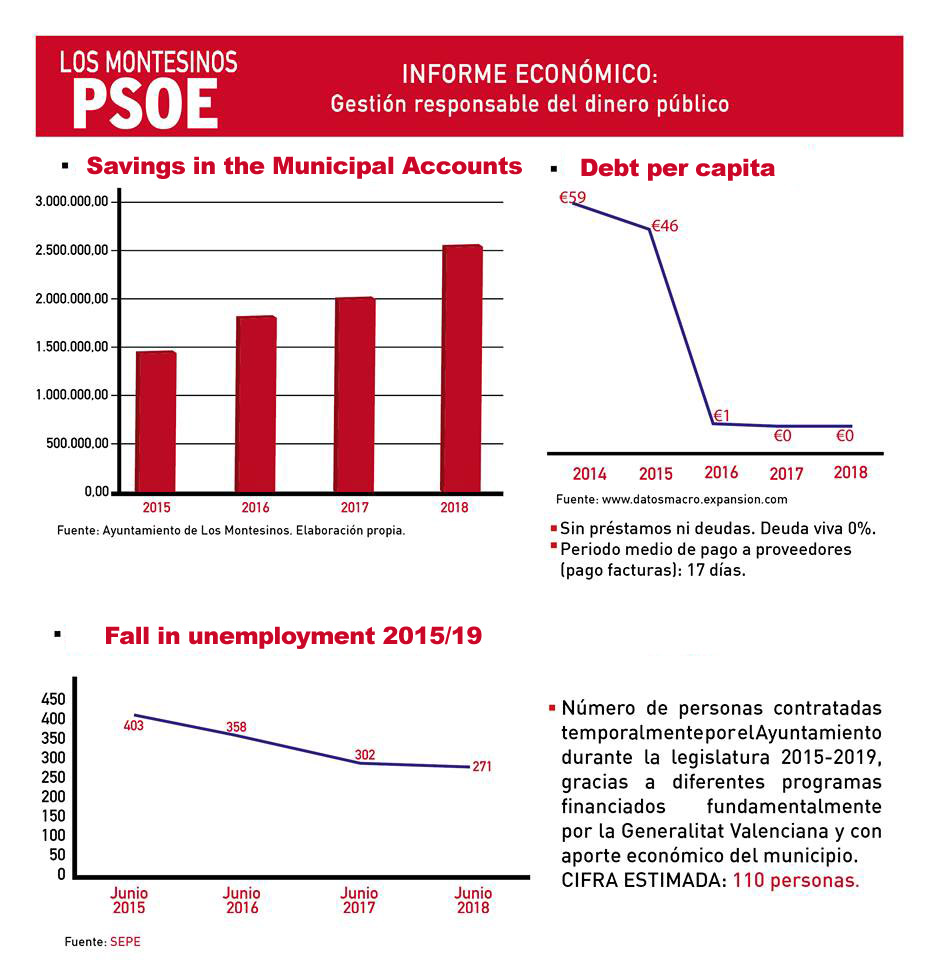 A meeting on Wednesday May 15 will be staged at 9pm in the music school auditorium, Los Montesinos.