Stagestruck Theatre Company will bring their summer show, Strictly X Factor to Teatro Cardenal Belluga in San Fulgencio from 16th-18th May at 7.30 pm (Doors open at 6.45 pm)
This hilarious, family show follows the fortunes of Bragton Save our Village Hall Committee as they strive to save the falling-down wreck from demolition. To accomplish this they decide to hold a talent competition – and some of the acts to audition cause more than a few raised eyebrows.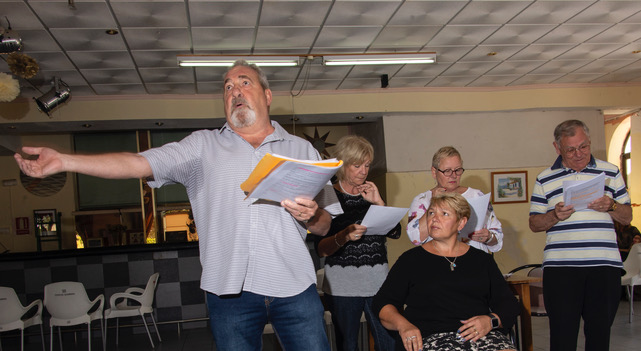 The stuttering ventriloquist and belly dancing wife of the vicar to mention just a couple. Then there's the Tenor Ladies…(Don't ask!) So for some great songs, dance routines by members of Footworks, a little romance and a lot of comedy – book your tickets soon.
Entry is 10 euros and tickets are available at The Card Shop, Benimar, at The Post Room, Dona Pepa (Quesada) and at Cards and More in La Marina. Tickets can also be reserved on line by emailing stagestruck.show@gmail.com or by calling 625 883 387