From Sinatra, Sammy Davis jnr, Curro Savoy, Anthony Molina, Tokyo, Casablanca – war torn Lebanon and Turkey – to Dona Pepa
SPAIN EXCLUSIVE: Part 1.
Andrew Atkinson talks Exclusively in Part One of a Two Part interview with Madrid born musician Esteban Fernandez and his Manchester born wife, singer, dancer and former teenage circus star Norma, who live at Dona Pepa, Alicante.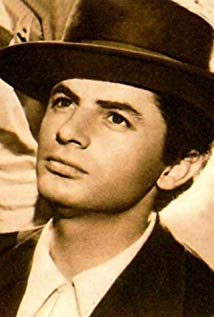 NAMES don't come much bigger in the world of music and film than Frank Sinatra, Sammy Davis jnr and Ike and Tina Turner – along with Spanish legends Curro Savoy and Anthony Molina.
"I was tutored by Spain's famous 'Whistler' Curro Savoy – famed for his whistling in Clint Eastwood movies 'A Fistful of Dollars' and 'The Good, the Bad and the Ugly' – in learning how to play the guitar," said Esteban.
"I also worked with the late Antonio Molina – Spain's best ever Flamenco singer," Esteban told me while having coffee at Charley's in Los Montesinos, Alicante.
Married 47 years Norma and Esteban, who tied the knot in Beirut, Lebanon, have had a fascinating life story within the world of showbusiness spanning five decades.
Norma, who joined the circus aged 15, as an aerial ballet star, became a dancer in Italy and Turkey, prior to joining Esteban's band 'Esteban and The Debutants' after getting married. "I lived in Casablanca, Morocco for two years," said Norma, who also starred in a weekly Moroccan TV show.
Esteban's rise to stardom began in Madrid, when he went under the wings of Curro Savoy, now living in France, who married Bullfighter Clarita Montes.
"I was taught how to play the guitar by Curro and played with him for six months," said Esteban.
"Curro was married in France – and we played the music in the Church wedding ceremony," said Esteban.
"I also spent six months with Anthony Molina – he was the best – and did a lot of films," said Esteban.
"At that time he was as famous as The Rolling Stones and The Beatles," said Esteban.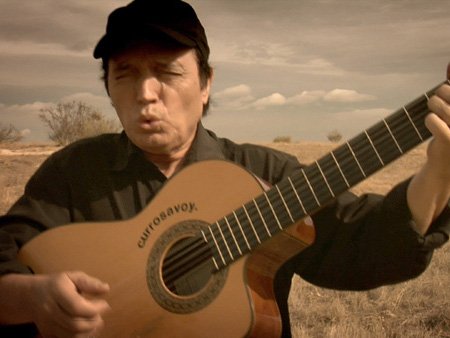 Esteban's life changed dramatically when finding himself amongst the stars during his musical years.
"I did everything – I was a milkman at one stage," said Esteban.
"I also worked in a furnishings shop. And was an electrician too," said Esteban.
"Then everything changed when I had an opportunity to start my music," said Esteban, who has travelled the world.
"I have been to so many countries," said Esteban, who also played Workingmens Clubs in Manchester, to that of Japan, Naples, Lebanon,
"While in an American base in Naples, Norma was seven months pregnant", said Esteban.
*PART 2 of reporter Andrew Atkinson's SPAIN EXCLUSIVE with Esteban Fernandez's memories of Sinatra in Tokyo at the famous Copacabaña; Sammy Davis jnr, Johnny Mathis, and Ike and Tina Turner.
Getting married in Beirut, Lebanon – before the war in the Middle East; Bahrain, the Persian Gulf.
Norma talks about their time in Turkey – during the war and being under a curfew – and the night they had guns pushed into their backs!
The war in Tehran and the Revolution – being surrounded by tanks in a hotel – before they luckily managed to board a plane to safety!
ONLY in the Costa Blanca and Costa Calida Leader newspaper. Coming soon.