This wednesdays fixture was held at La Serena which is always a challenge especially when the wind blows. It was round four of the Presidents Trophy, the format being the best three stableford scores over five rounds. 37 members and 3 guests turned up for the early start, half the field teeing off before the light breeze turned into strong gusts.
Three players in Gold division bettered their handicaps on the day. David Alderdice scored a creditable 39 points to take the top prize which was a shirt donated by Moneycorp. Robin Eastman with 38 points, bouncing back after last weeks DQ and Darren Hancock in third place with 37 points. Not a bad effort considering the weather. Unusually the scores nearly ran in ascending order from Bronze to Gold.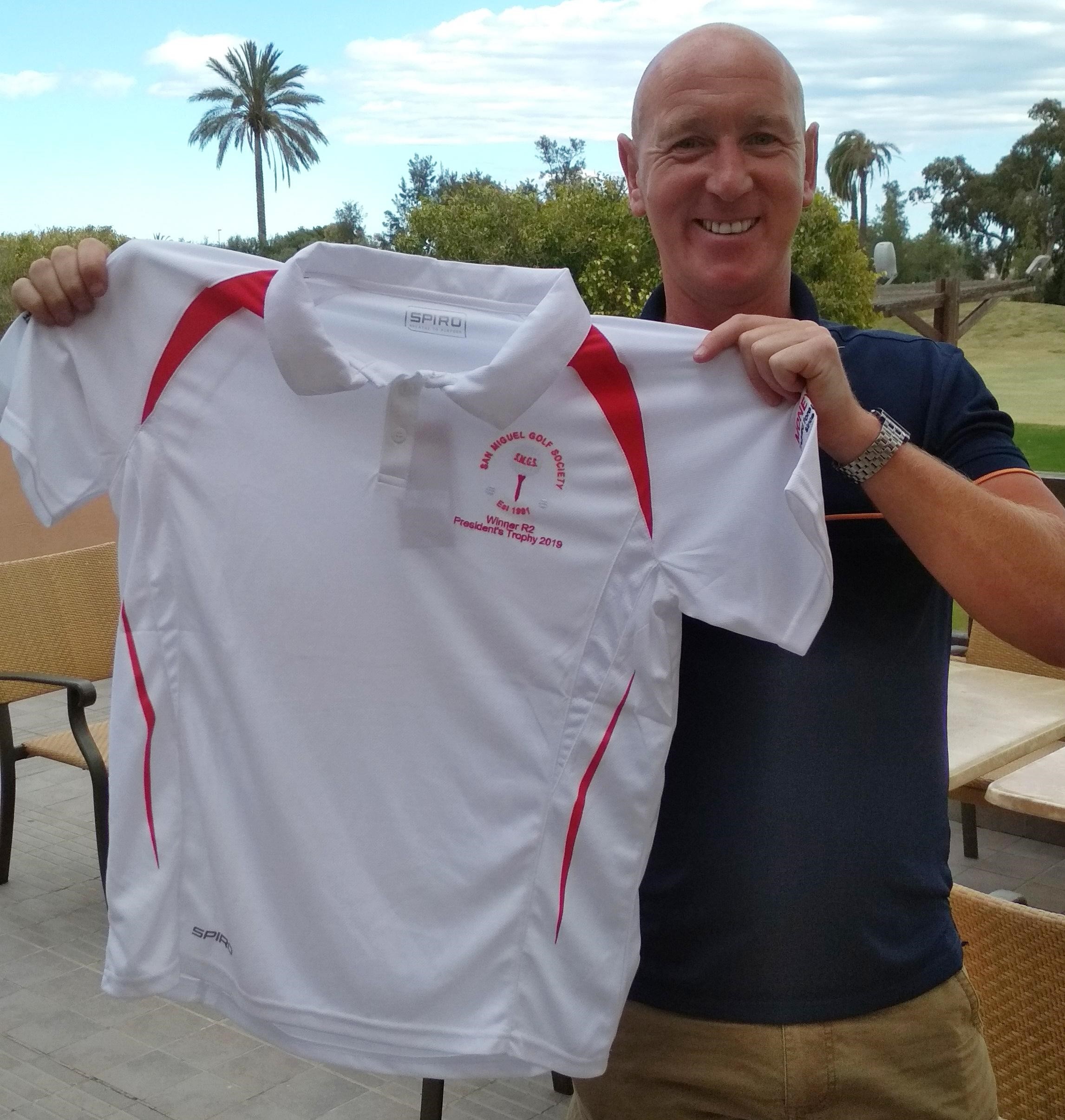 Roger Brierley breaking the run with a 34 in Bronze. The abacus (the prize for the lowest score) was hotly contested, last weeks runner up in Bronze Chris Hamblett lost on countback to Adrian Roberts. What a difference a week makes.
La Serena was in very good order, the greens being very receptive and for some a touch on the fast side. We hope it will be in as good condition when we return in September.
Winning results, by category and in reverse order, were the following:
Bronze; Marit Ronsen (28), Ken Flaherty (29), Keith Wickham (30), Roger Brierley (34).
Silver; Bjorn Pettersson (30), Kevin Allbright (32), Phil de Lacy (33), Kyrre Skarsmoen (33 CB).
Gold; Spencer Andrews (33), Darren Hancock (37), Robin Eastman (38), David Alderdice (39).
Nearest the Pins (Sponsored by Moneycorp); Hole 3 Eva Pettersson, Hole 9 Roger Brierley, Hole 15 Adrian Roberts, Hole 17 Humphrey Kelleher.
Abacus (Sponsored by Mikes Digital TV); Adrian Roberts.
Best Guest; Denis Freeman (26)
Our thanks go to all staff at La Serena for their contribution to the day. Next week we will be at La Marquesa, then on following weeks at Vistabella and Alenda. Keep up to date with all SMGS matters by logging on to our website www.smgs.org or simply give Captain Tony Smale a call on 62822768