STUDIO32 Musical Theatre group are pleased to announce that rehearsals for our Summer musical extravaganza Anything Goes are well underway. This farcical show is set on board the luxury liner S.S. American sailing from New York to London during the post prohibition era of the early 1930's.
The original idea for a musical set on board an ocean liner came from the producer Vinton Freedley who at the time was living on a boat, having left the US to avoid his creditors. He selected the writing team of P.G. Wodehouse and Guy Bolton, and the star Ethel Merman, with Cole Porter writing the music and lyrics.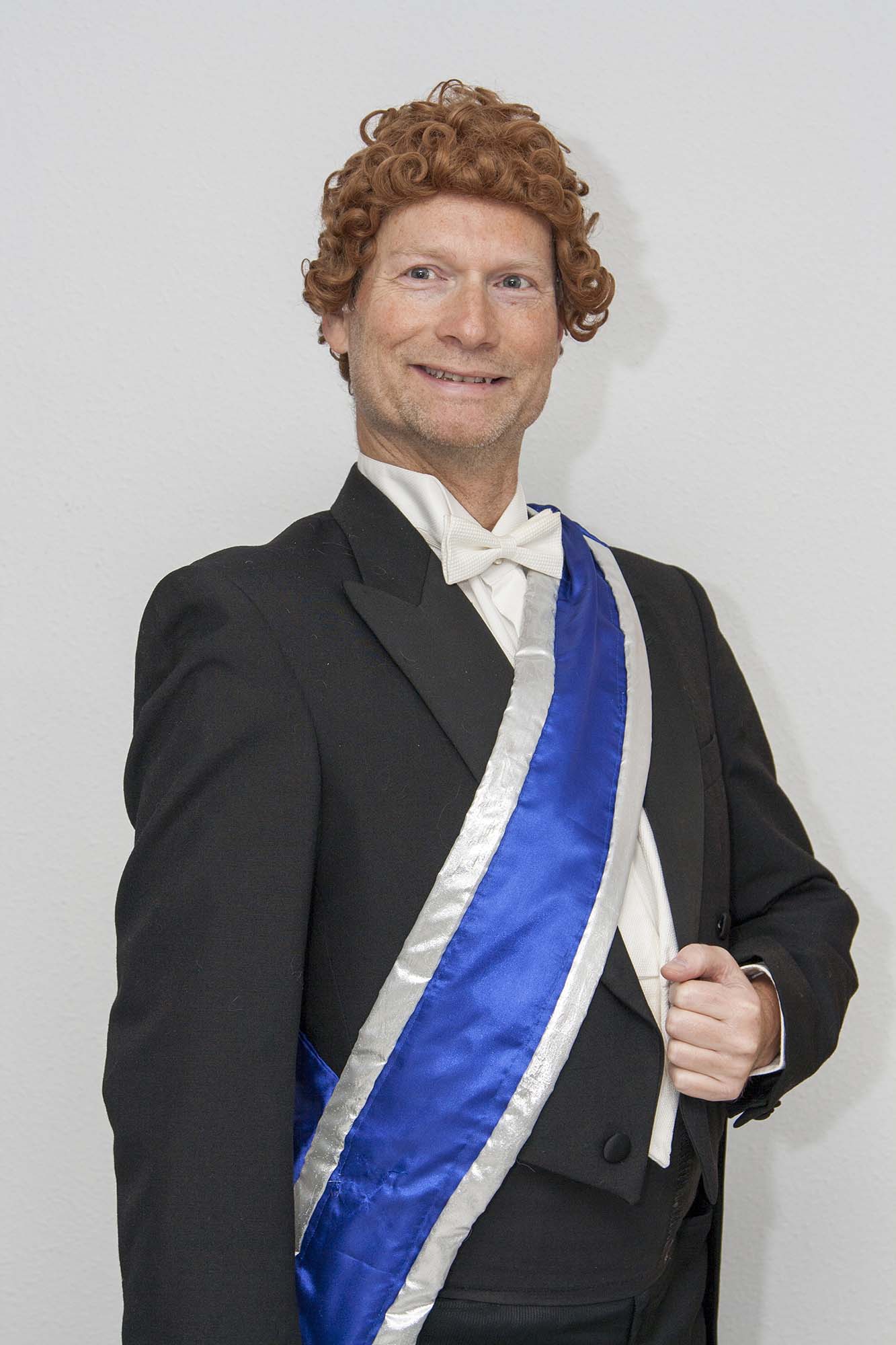 The story involves Billy Crocker, a young Wall Street broker, who has fallen in love at first sight with a beautiful girl he met in a taxi. His boss, Elisha J. Whitney, is preparing to make a business deal and is going to travel to London aboard the SS American. Evangelist turned nightclub singer Reno Sweeney will be traveling aboard the same ship.
Billy sees Reno as a friend, but she obviously has feelings for him ("I Get A Kick Out of You"). Billy goes to the dock to say farewell to his boss and Reno ("Bon Voyage"), and glimpses the mysterious girl again. He learns that she is heiress Hope Harcourt and, escorted by her mother, Mrs. Harcourt, is on her way to England with her fiancé Lord Evelyn Oakleigh, a handsome but stuffy and hapless British nobleman brilliantly portrayed by Nick Morgan (pictured).
Nick is a very experienced actor and dancer and has appeared in many productions in the UK and here in Spain as a member of STUDIO32. He brings to this role great comedic acting and his song "The Gypsy In Me" will have the audience in stitches. As well as performing Nick also choreographed the dance routine for this number.
STUDIO32 are proud and delighted to once again be supporting charities and good causes in the area, including the San Fulgencio Alzheimers Society and the local music school. The show goes on from Wednesday May 29th to Saturday June 1st at the Cardenal Belluga Theatre in San Fulgencio, all performances start at 7:30pm with doors open at 7:00pm. Reserved seating tickets are now on sale, priced 10 euros, and can be obtained by emailing tickets@studiothirtytwo.org or calling 744 48 49 33.
Current seating availability for each performance is available on their website www.studiothirtytwo.org so book your seat now and you'll be sure to enjoy a fabulous evening's entertainment.