At the end of last month (30th-31st March) 16 students and their families from Essence Dance & Fitness traveled to Avila for the Gran National Finals of Spain of Vive tu Sueño.
After a lot of blood, sweat and tears during rehearsals it was time to take the stage and do what they all do best!
First to compete was our HipHop team Baby Essence and as a dance teacher would say "they smashed it!". Words can't describe how extremely proud I am of them! They all danced their little hearts out and had the time of their life's! It's a great achievement as it is to say they had reached the national finals of spain, as they are only aged 5-8, but when we did the on stage wait for the results and got the call out to announce we had won 3rd place was such a surprise and an incredible feeling!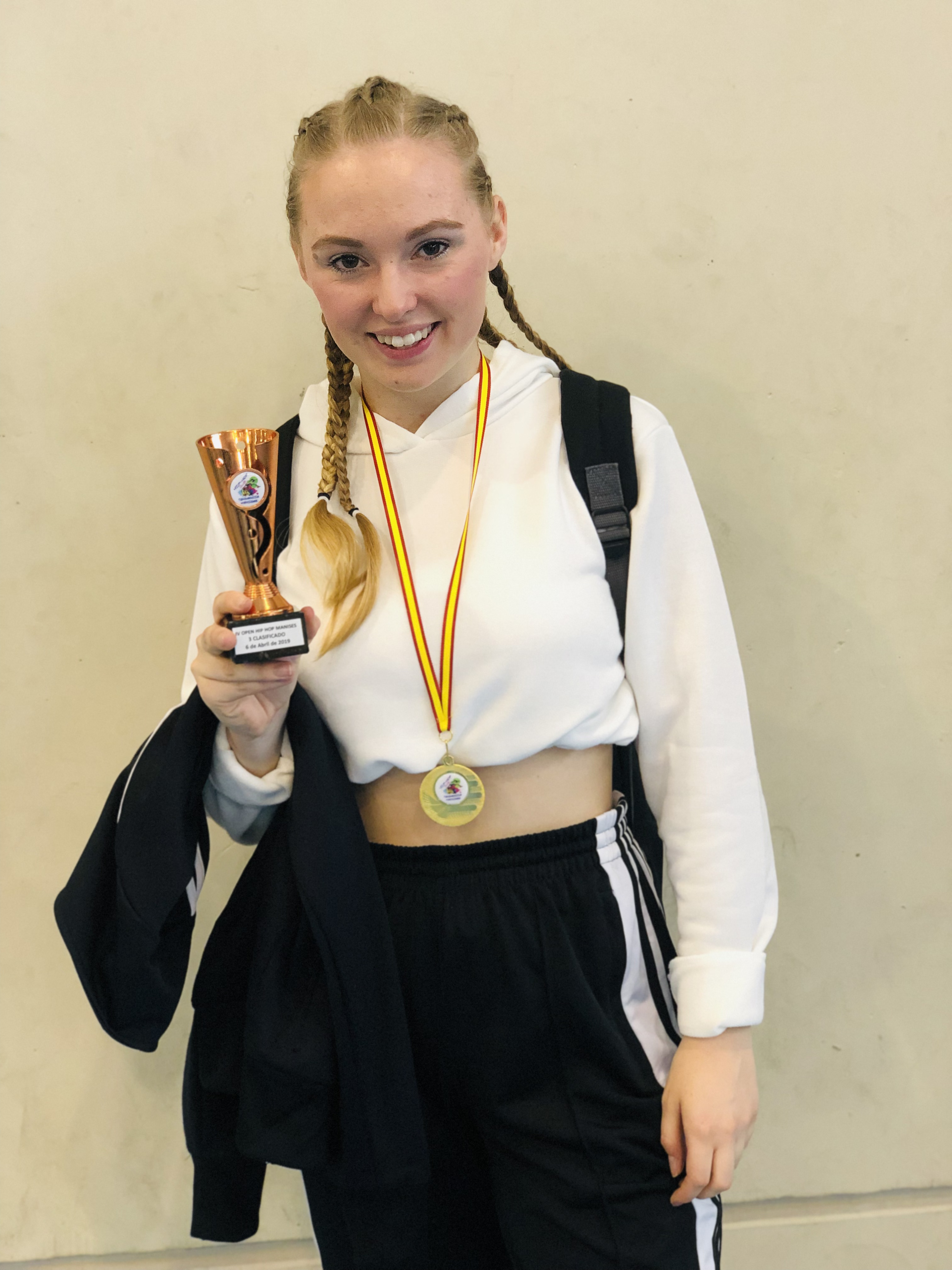 Not forgetting all our little dancers faces, which will be a memory cherished forever!! With our Baby Essence winning 3rd place Intermediate it's extremely exciting to announce we have qualified for THE GRAN EUROPEAN FINALS IN ROME celebrated this July as well as winning 1st prize for best costumes!!
We're back to hard work in the studio and under preparation for our European adventure along with many other competitions along the way as well as lots of fundraising preparations as we will be raising as much funds possible to help all the children with their travels to be able to experience an event of a life time and to be able to represent the country!
If anybody would like to sponsor Baby Essence on their European experience please contact Paris on 638601139 or essencedanceandfitness@gmail.com Last but not least I would like to say a big thankyou to all our amazing parents and our current sponsors for a their continuos support and help along the way:
CEIP Las Culturas, Quesada Fish & Chips, EcoCity Torrevieja, Comaskey Rentals, Go Home to Spain, CJBuilders
And a massive well done to all my little super stars! And not forgetting our soloist Lili Hart who has recently placed 3rd in her last two federation competitions in Valencia, well done Lili!! Hard work pays off and it's safe to say these children prove this every time! Onwards and upwards from here, ROME HERE WE COME!!