By Andrew Atkinson
Los Montesinos Town Hall received a round of applause from foreign residents who were invited to a taste of Vega Baja history in Rojales and Torrevieja on a tour that was attended by Mayor José Manuel Butron.
Rojales Museo De La Huerta was once the residence of the Hacienda, that showcased interiors from yesteryear, with sewing rooms, weights, measures and lighting room, and traditional pharmacy.
The Hacienda de los Llanos is a 30,562 Sq. metre farm, converted into an agricultural museum, with original furniture and tools on show.
The secondary house, houses the Mill and traditional bakery; stables and trades' exhibits, along with the Oil Mill, including one of the last Oil Mills working in the municipality.
The stables, which were used for cattle, are redesigned to recreate traditional works and long lost trades, including hemp work, ice cream making, fieldwork, beekeeping, slaughter, hunting and fishing.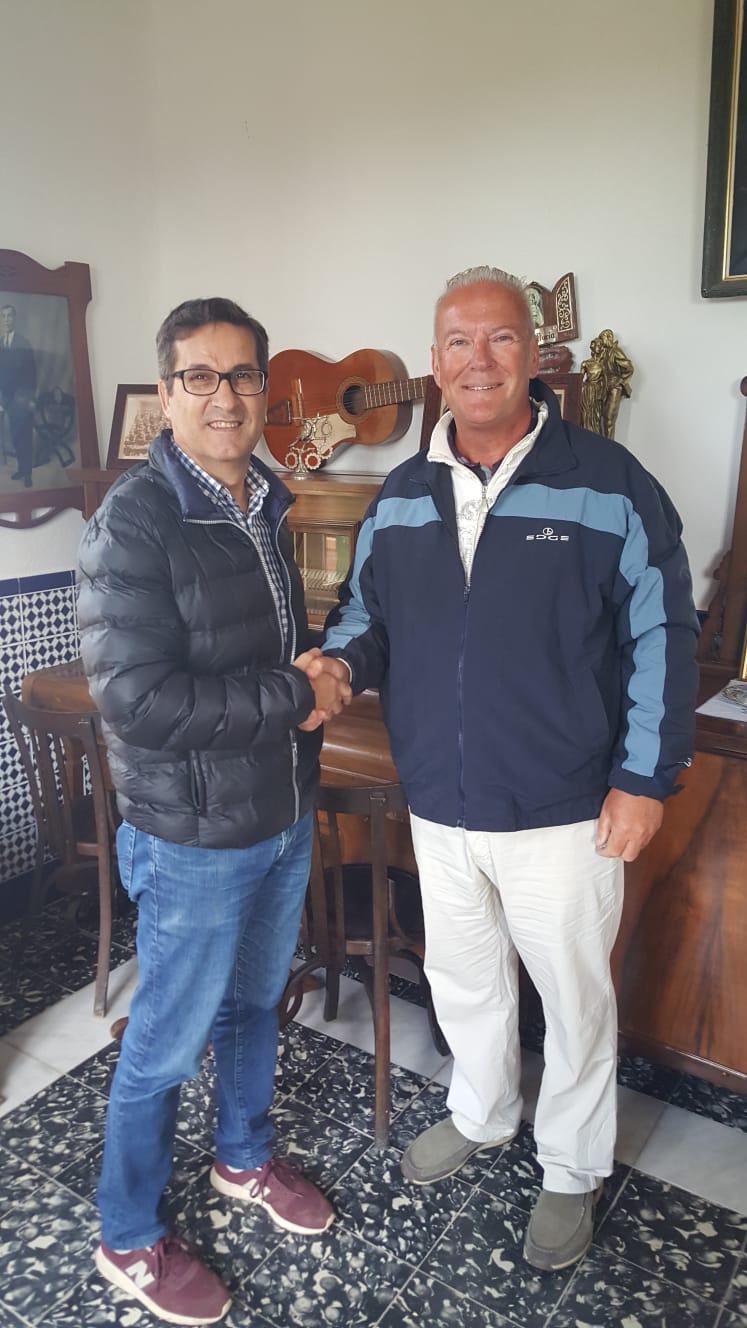 The old Mill building houses instruments and equipment from the former Lo Pepin Oil Mill.
A visit to Rojales Caves followed, with the spectacle of Manuel Fulleda Alcaraz's decorated 'shell' house – with patterns of shells, tiles and mirrors.
The artists' caves in Rojales – 'Cuevas del Rodeo' – are situated on the hillside above the town, giving spectacular mountain views.
The Cave houses location is stunning, with regular live jazz music evenings staged, filling the evening air.
Arts and crafts markets are held monthly, with stalls of home-made products and demonstrations taking place.
Art exhibitions are staged each month, with a mixture of artists' exhibits in the Sala Mengolero exhibition gallery cave.
The Torrevieja Salt Lakes tour gave a history of the Salinas, where until 1802, Torrevieja existed only as an ancient guard tower.
In 1803 Charles IV authorised the movement of the salt production offices from La Mata to the town itself, allowing the construction of dwellings.
In 1829 the town was totally destroyed by an earthquake, but the basins were reconstructed and re-opened.
In 1931 Alfonso XIII gave Torrevieja city status by special grant. During this period, there was also a growing market for flax, hemp and cotton.
In the 19th century the salt was mainly shipped from the town by Swedish and Dutch ships.
At the turn of the 20th century a quarter of all the salt harvested from the lagoon in Torrevieja was sold in Spain. Other markets included European nations.
In the 21st century the Torrevieja Salt Lakes are a major supplier worldwide.
A train tour of the Torrevieja Salinas and a talk on the history was given.
"Thank you to both Rojales and Torrevieja for allowing the foreign residents from Los Montesinos see an insight into their history," said Los Montesinos Mayor José Butron, who was on hand throughout, assisted by Town Hall staff.
A hand of applause was given to the relevant Rojales and Torrevieja officials, along with thanks and applause to Mayor Butron and staff in respect of The Town Hall tour arrangements.
Photographs: Helen Atkinson.