Coming soon – only in The Costa Blanca and Costa Calida Leader – an Exclusive interview with Madrid born musician Esteban Fernandez and his Manchester born wife, singer Norma.
Guitarist Esteban played at the same venue as Frank Sinatra, Sammy Davis jnr and Ike and Tina Turner in Tokyo, Japan.
Esteban was tutored by Spain's famous 'Whistler' Curro Savoy – famed for his whistling in Clint Eastwood movies 'A Fistful of Dollars' and 'The Good, the Bad and the Ugly' – in learning how to play the guitar.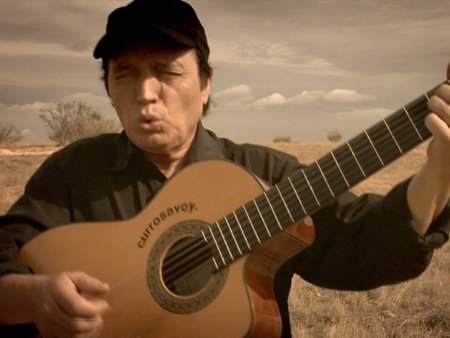 Esteban also worked with the late Antonio Molina, dubbed as Spain's best ever Flamenco singer.
Married 47 years Norma and Esteban tied the knot in Beirut, Lebanon.
Norma, who joined the circus aged 15, as an aerial ballet star, became a dancer in Italy and Turkey, prior to joining Esteban's band 'Esteban and The Debutants' after getting married.
Norma, who lived in Casablanca, Morocco for two years, also starred in a weekly TV show.
In a fascinating two-part interview reporter Andrew Atkinson brings a SPAIN EXCLUSIVE – only in the Costa Blanca and Costa Calida Leader newspaper – coming soon!