STUDIO32 Musical Theatre Company has the pleasure to bring you the all-time classical Cole Porter musical Anything Goes. A fun show with a funny script that is guaranteed to make you laugh, together with great songs and fantastic dance routines.
Set in the early 1930's aboard the ocean liner S.S. American, the story involves nightclub singer turned evangelist Reno Sweeney who is sailing from New York to England and her pal Billy Crocker who has stowed away to be near his love, Hope Harcourt. The only problem is, Hope is engaged to be married to someone else.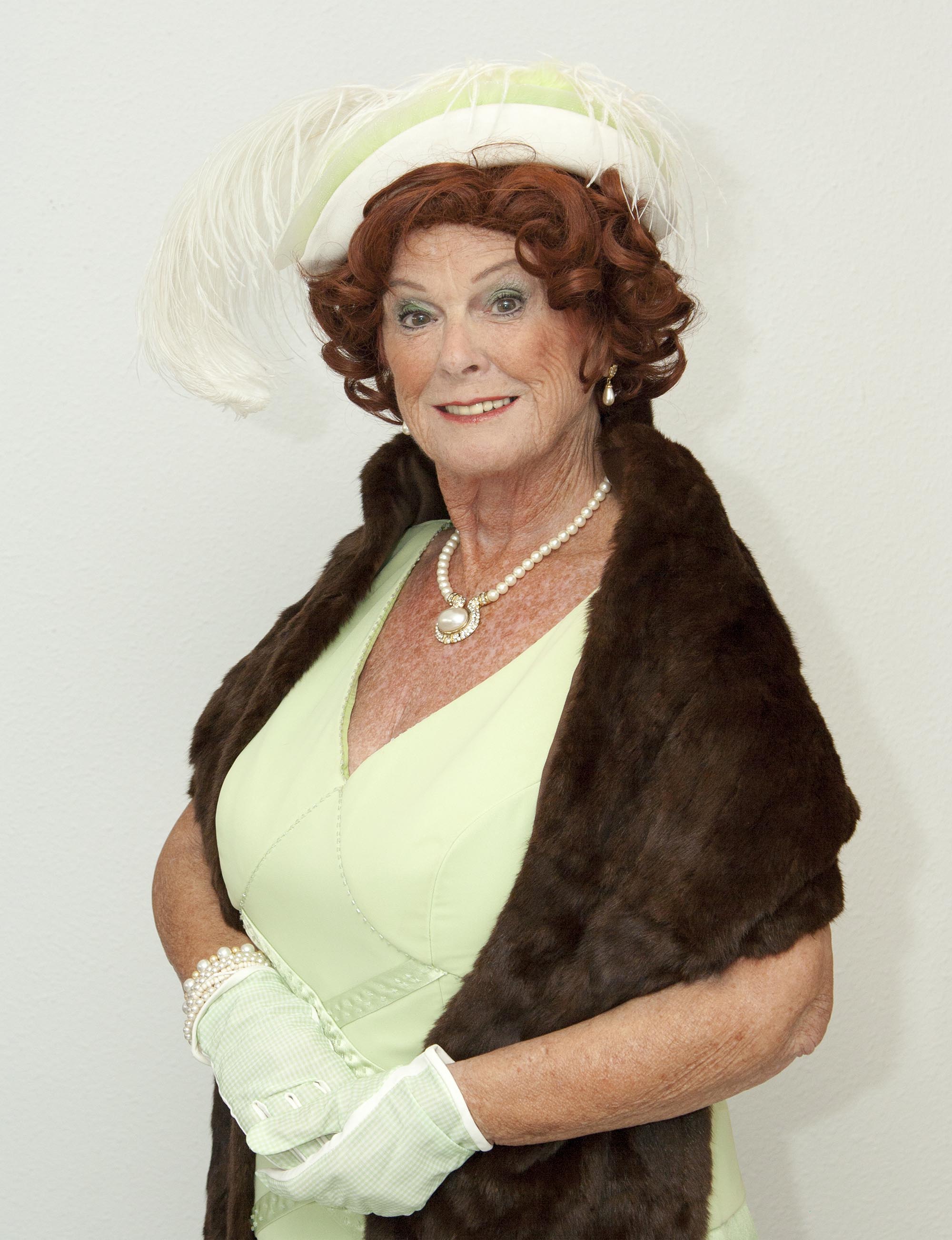 Evangeline Harcourt is Hope's widowed, overbearing mother who is mainly concerned with money and social status. She married well but not to her one true love. She was born with a silver spoon in her mouth and is accustomed to the good life. Unfortunately during the Wall Street crash she and her husband lost the majority of their wealth which resulted in him throwing himself out of a window in the stock exchange.
Her priority now is to see her daughter Hope married to Lord Evelyn Oakleigh a rich English aristocrat. The character of Evangeline is played by Judith O'Neil (pictured) who has appeared in many productions in the UK and here in Spain.
STUDIO32 are proud and delighted to once again be supporting charities and good causes in the area, including the San Fulgencio Alzheimers Society and the local music school. The show goes on from Wednesday May 29th to Saturday June 1st at the Cardenal Belluga Theatre in San Fulgencio, all performances start at 7:30pm with doors open at 7:00pm. Reserved seating tickets are now on sale, priced 10 euros, and can be obtained by emailing tickets@studiothirtytwo.org or calling 744 48 49 33.
Current seating availability for each performance is available on their website www.studiothirtytwo.org so book your seat now and you'll be sure to enjoy a fabulous evening's entertainment.