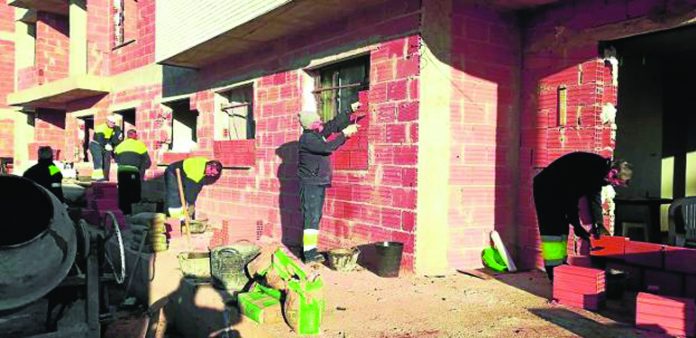 After six years of complaints by the public and by staff from Los Pinos school, the San Pedro Council has acted to close up the abandoned building of la calle Greco, just days after 'The Leader' reported on the attempted rape of a women and the insecurity felt by local residents.
San Javier courts acted quickly issuing an eviction notice to over 30 squatters, most of them from North Africa, but first providing them with alternative accommodation, before instructing that the doors and windows be sealed, to prevent the further entry of new trespassers.
On attempting to carry out the eviction officers from the Local Police and Civil Guard found that
Many of the squatters had installed doors with padlocks on some of the floors although none of them showed any resistance.
Once empty, the municipal workers "boarded up the doors and windows to ensure that the building could not be occupied in the future," explained the Councillor for Public Services, Angela Gaona.
Access to the plot of land, where tons of rubbish has accumulated, was also walled up.
The City Council has now requested that Ruralmar, the company that owns the site, covers the cost of the eviction and cleaning expenses, although there has been no response.
They add that the police presence will be intensified to prevent new occupants from accessing the buildings.