WORLD'S HIGHEST GOLF COURSE: La Paz Golf Club, Bolivia, 10,600 feet. Two miles above the ocean the ball flies 20% further, and you can confidently expect to add 30 yds to the average 5 iron shot, as long as you can still breathe in the thin air.
Your ball will also fly straighter. The view at the 12th changes from green valleys to a lunar landscape of sandstone canyons. The closest course to the moon on the planet, La Paz actually resembles it.
AT THE WGC Chapultepec, Mexico, 7,800 ft above sea level, 10 drives were recorded at over 400 yds, although surprisingly, not by the eventual Tournament winner Dustin Johnson. Justin Thomas, who hit the green in 415 yds on the par 4 12th and had the longest drive with 457 yds on the par 4 10th said: "The hardest part is breathing. You can't walk and talk at the same time out here." Stop whingeing Justin, think of the poor members of La Paz.
THE HIGHEST GOLF ever played was at 16,000 feet in July 1899 by British explorer Captain F. Adair. In his book, "A Summer in High Asia," he wrote: "Travelling through a Himalayan mountain pass into Tibet I found a lovely spot carpeted with bright green turf. Being a golf enthusiast I had brought with me a driver and putter." No golfball?
SINGLE-RIDER GOLF TRANSPORT is big in the USA. The hits of the PGA Show were the Finn Scooter, which grips a golf bag on the front, and the Phat Scooter, which holds a golf bag on the back. In the gear section top-quality clothier Galvin Green introduced "ShakeDry," a completely waterproof, impossibly light material. A jacket ($400) weighs just 174 gms, about the same as an iPhone. With matching trousers in 25 sizes! I'd like to see size 25 trying to get on a scooter.
SERGIO GARCIA APOLOGISED for his recent behaviour saying: "I wasn't myself, It's not who I truly am." Actually, he's not been himself quite a lot. In the World Match Play he threw his shoe into the crowd. In 2007 he spat in the hole. In Thailand he slung his iron in the lake.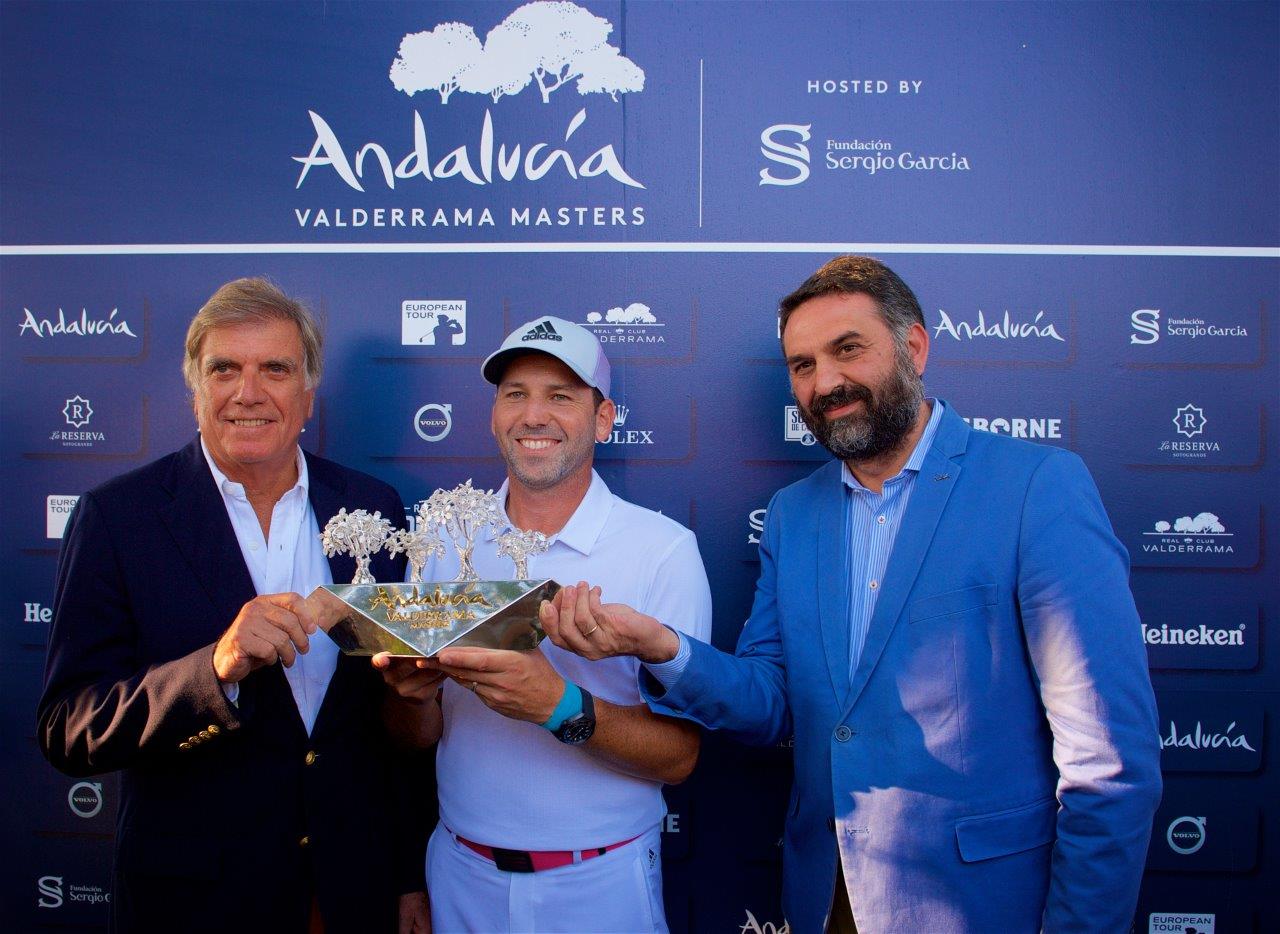 At the 2012 US Open he smashed an inoffensive microphone, and in the 2017 Open he attacked a gorse bush but unfortunately for him the bush retaliated. At the Valero Texas Open Sergio threw his club into the woods then embarrassingly had to go and find it. This month in the Saudi International he became a one-man sandstorm in the bunker and ended up disqualified after damaging five greens. But remember folks, it's not who he truly is.
THANKS TO DIETING and intensive workouts Phil Mickelson is still able to beat golfers half his age, winning the Pebble Beach Pro-Am with a 7 under 65. "It takes a lot more effort to play at this level now," Mickelson said. "but after nine months of hard training I'm swinging 6 mph faster." Mickelson's grandfather was one of the original caddies at Pebble Beach, and Mickelson carries a silver dollar ballmarker engraved with the year of his birth.
"This is a special place for me." Phil said. It could get even more special if he wins the US Open there in June, completing his career grand slam. Worth a few spinach smoothies and runs round the block.
THE LATEST ADVICE after a bad shot is 'take several deep breaths then laugh out loud.' Apparently it releases tension and gives a positive attitude. You may be removed from the course in a plain van, and don't try breathing deeply at Chapultepec, you'd pass out. Still, perhaps someone should mention it to Sergio.
SUNG HYUN PARK, the current World No. 2, won the HSBC Womens World Championship at Sentosa Golf Club, Singapore, with an 8 under par 64 after 9 birdies and 1 bogey. S.Korean Park began the final round four shots behind World No. 1 Ariya Jutanugarn, who dropped to 8th after 2 double bogeys. No loud laughs were heard from Ms Jutanugarn.
Until next time: Happy Golfing.
Contact Mick for regripping and repairs. 638 859 475.