Benidorm CD 4 CD Torrevieja 1…….by Steve Hibberd
Torry started this hugely important relegation battle against Benidorm, some 2 points and 2 places behind their hosts. As the bottom 3 go down from the Preferente division, this 6 pointer was massive in their cause to avoid a second relegation in 3 seasons, as they lay 2nd to bottom.
Since the start of the month, Torry have signed 3 experienced midfielders, who will hopefully be of great assistance to the numerous youth team players that have been drafted into the squad.
Brazilian Thales has arrived from his home town club Batatais FC. Thales made his debut last week in the home defeat to UD Ilicitana. Rafa arrives from Intercity Alicante ´B´, and along with Argentinian Suarez (signed from Israeli side Hapoel Jerusalem), were hoping to make their debuts at Benidorm.
However the players, both old and new, had the worst possible preparation as, due to alleged unpaid bills, the transport company refused to send the pre booked coach.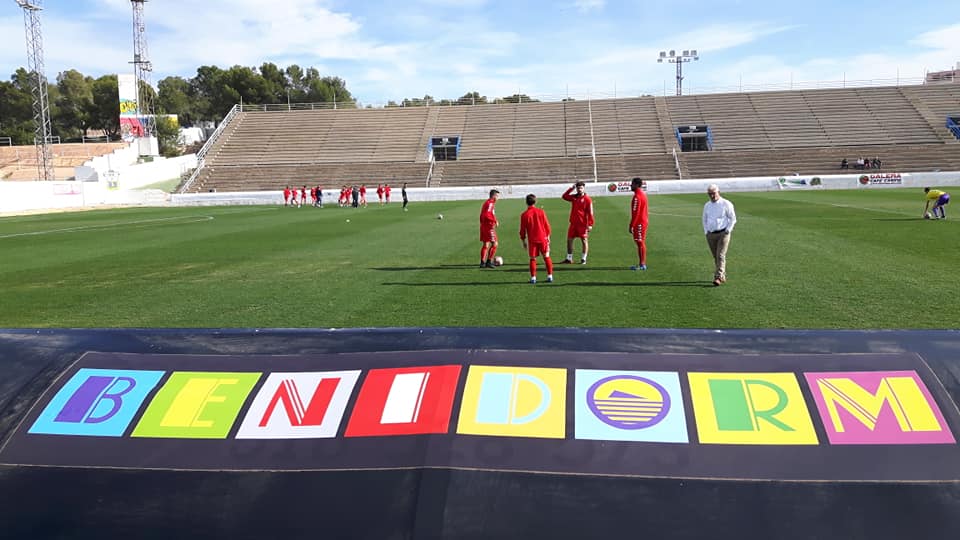 This meant that not only did the players have to frantically arrange vans and cars to convey players and management to Benidorm, but yours truly (plus 2 other hardy Torry fans) were left stranded at Nelson Mandela stadium.
Benidorm took the lead inside Guillermo Amor Stadium on 15 mins through Borita, which is the way the game remained till half time.
Fran doubled the hosts advantage on the hour mark, before Felipe scored for Torry from the penalty spot on 65 mins, to reduce the arrears.
Borita notched his brace only 3 mins later, then in time added on, Jaume made it 4-1 to rub salt into Torry´s wounds.
This defeat now leaves Torry 5 points from safety, with nothing but a win against Orihuela´s second string team next Sunday at Nelson Mandela stadium, an absolute must if they are to avoid being swept adrift in the relegation dog fight.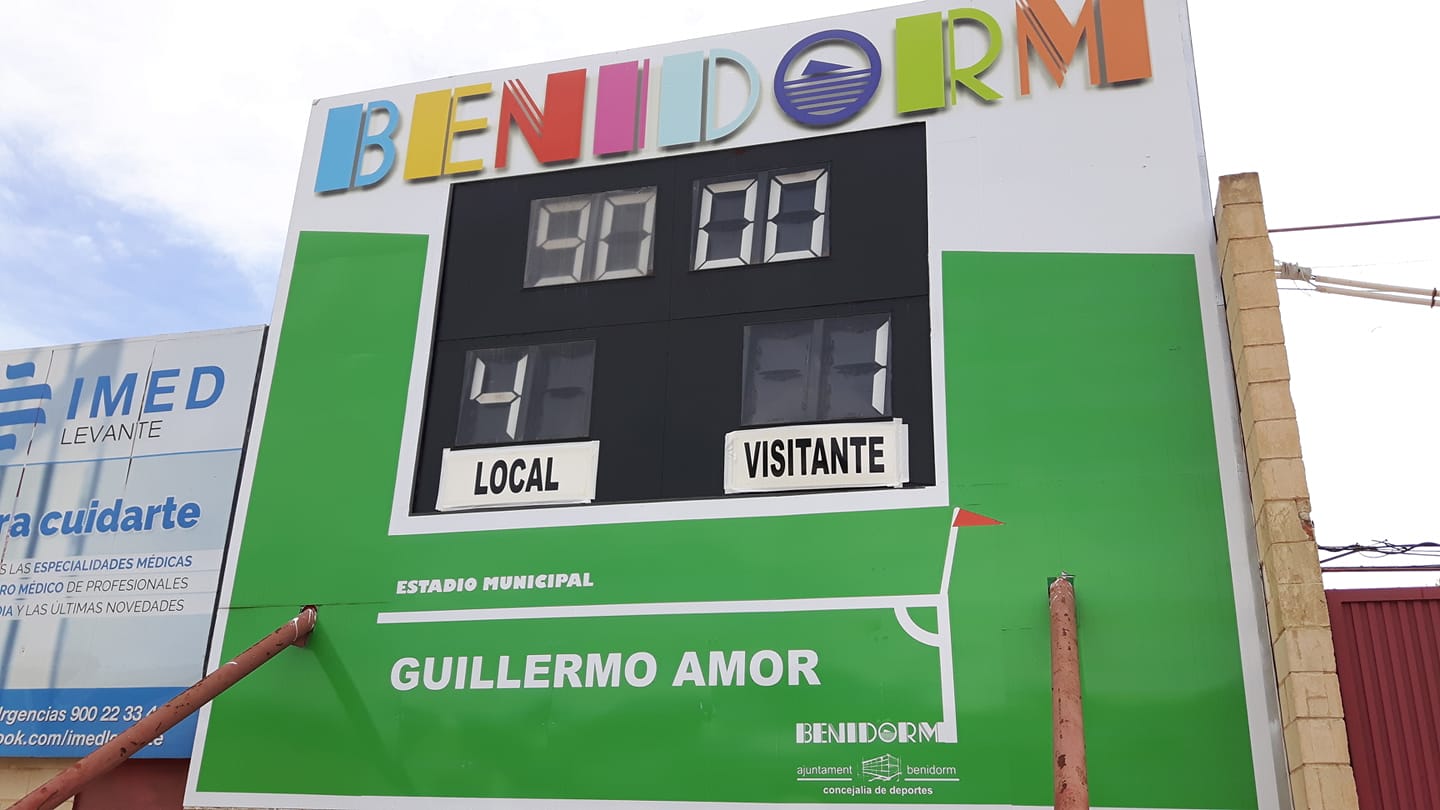 Meanwhile the Torry Army has called an EGM which will be held at the Casa Ventura on the 6th March 2019 starting at 7.30.
Members are asked to attend this very important meeting where the group will be seeking a new Chairperson, as Pat Stewart will be standing down at the end of the season after 14 years on the committee with husband Alex.
After such loyal service to the Torry Army the very least that Pat deserves is a good turnout at the EGM and the knowledge that she will be able to hand the mantle over to a replacement volunteer
Torry line up – Cristo, Felipe, Jonathon, Juanmi, Tomy, Augustin, David, Manu, Garrido, Thales, Aaron. Subs – Jonny, Armando, Moi, Victor, Paquito.