Colin Hindmarsh, the Chairman of the Pinoso Branch of The Royal British Legion, handed a painting over to the Chairman, Don Cubbon, at the annual District Conference, which had been donated by the artist Celia Vodden. It is entitled 'The Soldiers Legacy'.
Celia's paintings have been widely exhibited in galleries in London, Dublin, Dubai, New York and Milan and are also found in many private collections, often fetching well in excess of 2000 euro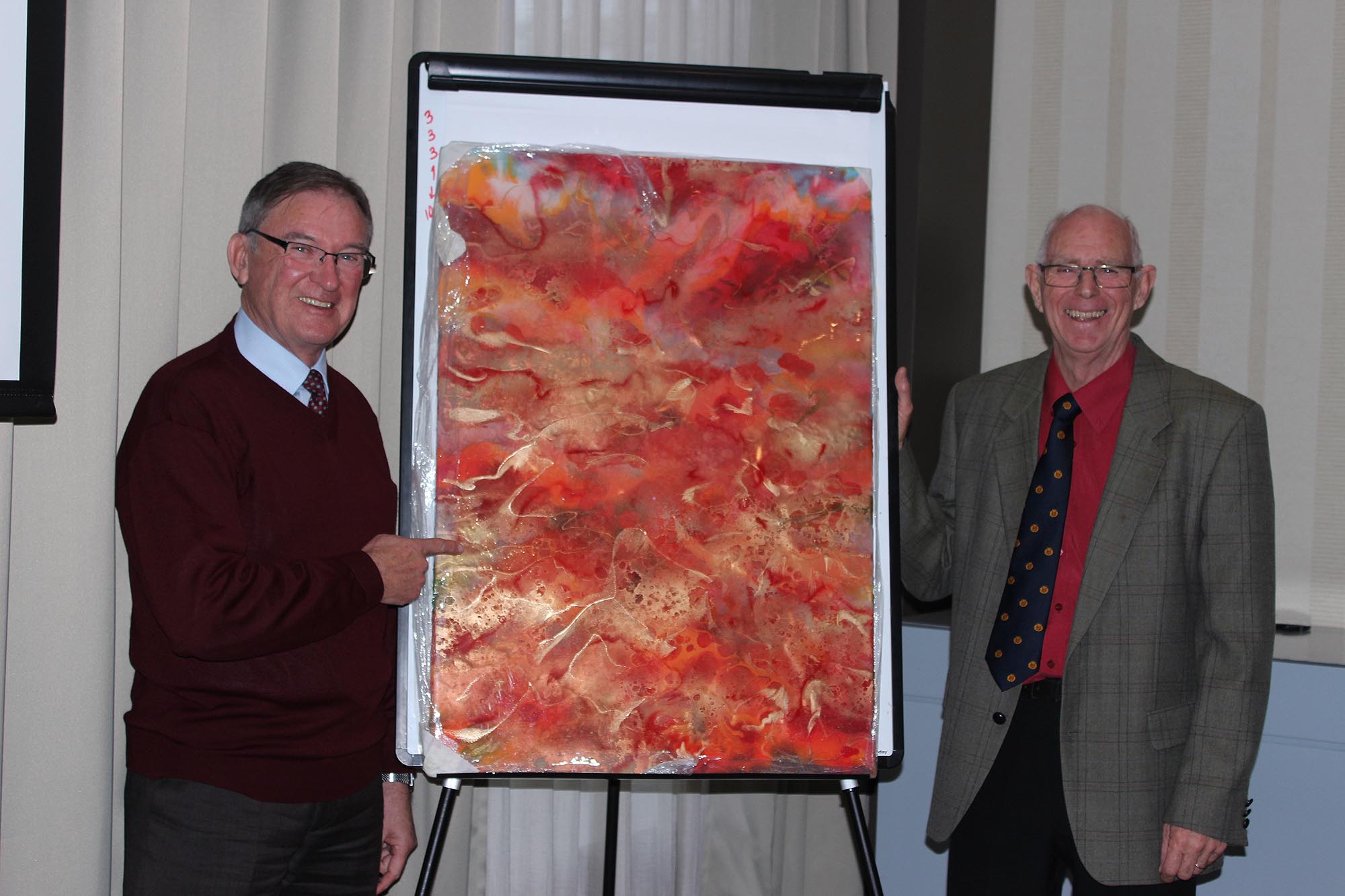 Now she spends a good part of her time working in her Jalon Valley studio in Spain where she finds the ideal light in the search for bright colours. Her current collection of work is finding expression through polymer resin, which resonates with colour, texture and movement.
Each painting, of which 'The Soldier's Legacy' is one, is unique, due to the nature of the resin and cannot be replicated.
The wishes of the artist is that the painting be sold or auctioned by the RBL with the funds donated to the charity.
If anyone would like to view or make an offer for 'The Soldier's Legacy' please make contact with Kevin Reardon by email at: orihuelacosta.chairman@rbl.community