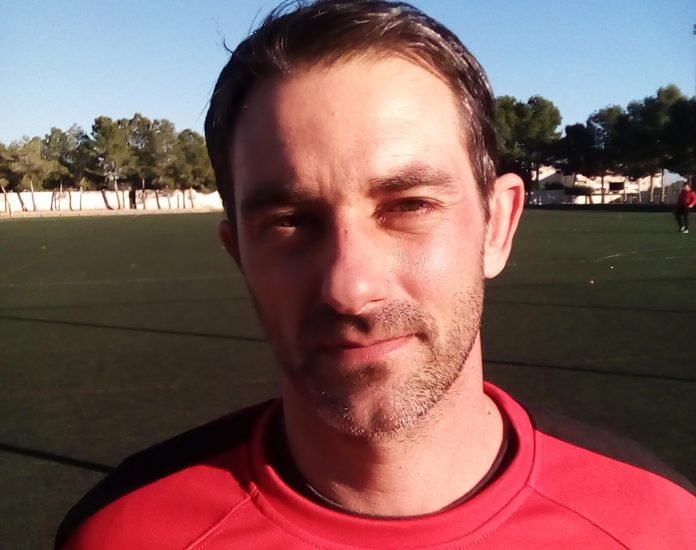 ALARM bells are ringing on the terraces at CD Montesinos following a topsy turvy season in the Valencia 1st Regional Group 8 that sees the Los Montesinos football team in the lower echelons of the table.
Despite relegation concerns amongst the fans President Felipe Parades exclusively spoke to me.
FELIPE Parades sent a message to the worried CD Montesinos supporters in the wake of relegation fears at the club: I am confident we will stay up. "Recent performances have been disappointing – but that's football," Felipe told me.
After a shock home defeat against bottom club CD Altet last week unrest amongst spectators has increased, underlined by the team sitting fifth bottom, going into this weekend's game against Monovar CD.
"I am confident the players will get better in the second half of the season. The key is to keep working hard," said Felipe.
Parades has brought in four new players during the last month – something he promised – after the sacking of coach Carlos Perez in November.
In fairness Felipe acted on the back of fans' vociferous bellows against Perez after a poor run of results.
Interim manager Ruben Saez was given the coach's position, a prodigy at the Los Montesinos, Alicante based club, in a quest to stop the rot.
"Ruben is working well – although the results are not going our way," rued Felipe.
"He has been appointed interim manager until the end of the season – then we will look at the situation," said Felipe.
CD Montesinos have scored a paltry 18 goals from 16 games, with a meagre 15 points going into the weekend, conceding 24, that has left them tethering in a relegation threatened pack of five clubs, that includes San Fulgencio, Betis Florida, Monforte and CD Altet.
Defeats against league leaders Racing San Miguel, CD Murada and CD Altet in recent fixtures has left Monte just out of the relegation spots.
"There are 42 points to play for. New players have arrived at the club and hopefully they will bring something to the team," said Felipe.
Montesinos host Bahia Santa Pola on January 27, followed by games against promotion hopefuls AC Torrellano, Sporting San Fulgencio, Monforte CF and Atletico Catral in February.
Asked if he fears the fans' relegation talk, Felipe said: "Relegation? No – I am confident we will stay up."