Twelve days and twelve nights, almost without a rest, hundreds of volunteers, friends, neighbours, local residents, many of them ex pats, have continued to join with officers from the Civil Guard, the Local Police and Civil Protection, in the search for 20 year old Henry, who disappeared from home on New Year's Day.
Related: Henry Alejandro Jiménez
They have spent hours searching through gulleys and ravines, open fields, coves and any other corner of the Oriolan coast where he could be hidden.
However, following a siting at Smiling Jacks in Cabo Roig the search has now also been extended to the neighbouring towns of Torrevieja and Pilar de la Horadada as efforts continue to find the young man.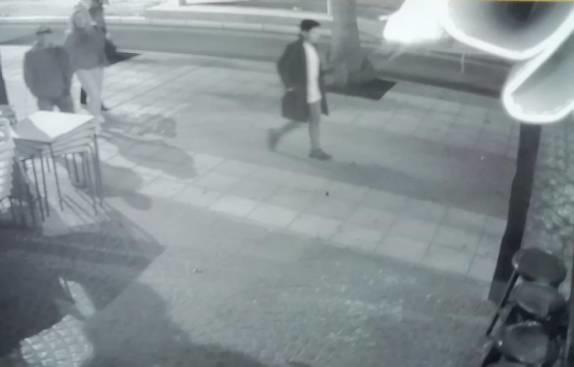 His family has confirmed that he was seen on a security video recorded at 23.42 hours on January 1, outside the popular Irish pub, the last clue that there is of his whereabouts.
Henry's mother runs a hairdressing salon in Orihuela Costa. Henry's brother, Andrés, has said that his mother "is devastated," as is their 6-year-old sister, "who spends every day asking when Henry will come home."
As the search continues it is becoming increasingly desperate that we find him. We miss him very much, and neither do we believe that he left voluntarily," says Andres, "after a friend reported that he saw him on 27 December in Los Balcones, an area that he knows extremely well, in a thoroughly confused state, so we now fear that he may have a psychological or memory problem".
Police sources say that although they are becoming increasingly concerned for his safety, the search continues, with groups still being organised three times a day from the Orihuela Costa Town Hall, each for a period of approximately three hours.
So if you can spare a morning or an afternoon please join with the other volunteers at the Ayuntamiento between 8.30 and 9.30 am, from 1 to 2 pm or from 5 to 6 pm.
More information regarding the searches can be found on the dedicatet Facebook page, 'Plataforma de Familia y Amigos de Henry Alejandro Jiménez Marín' where, on Saturday morning a post from his family was left saying "There are moments when we close our eyes, to embrace what we love the most, and we never want to let them go … We will never stop looking for you."
Anyone who has seen Henry in the period since New Year's morning, or who might have any information of his whereabouts is asked to call the emergency services on 062 or 112