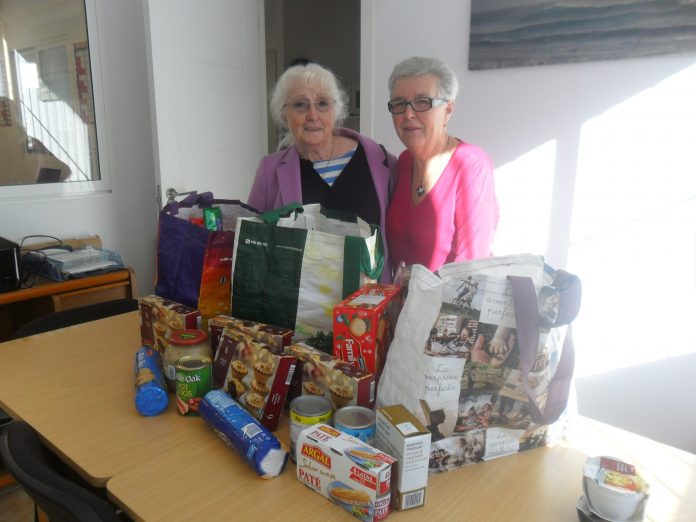 During the Christmas and New Year shopping periods hundreds of customers to Iceland supermarket in Torrevieja donated food items to the charity Help at Home Costa Blanca.
As a result the charity was able to provide food hampers to those clients who were in need, and, in addition created food parcels to several homeless people living in Orihuela Costa.
This is the time of the year, when night-time temperatures drop to single figures that people living rough are most in need, so with this in mind, the charity also donated blankets, warm clothing and toiletries to the homeless.
The charity's grateful thanks go to those people who kindly donated to the appeal.
Pictured with some of the food for distribution are Help at Home volunteers Eileen Mayes (left) and Sheila Rowell.