The SAMM Social Committee, always looking for new places for the members to visit, recently heard about the Micro Brewery in Torre Pacheco.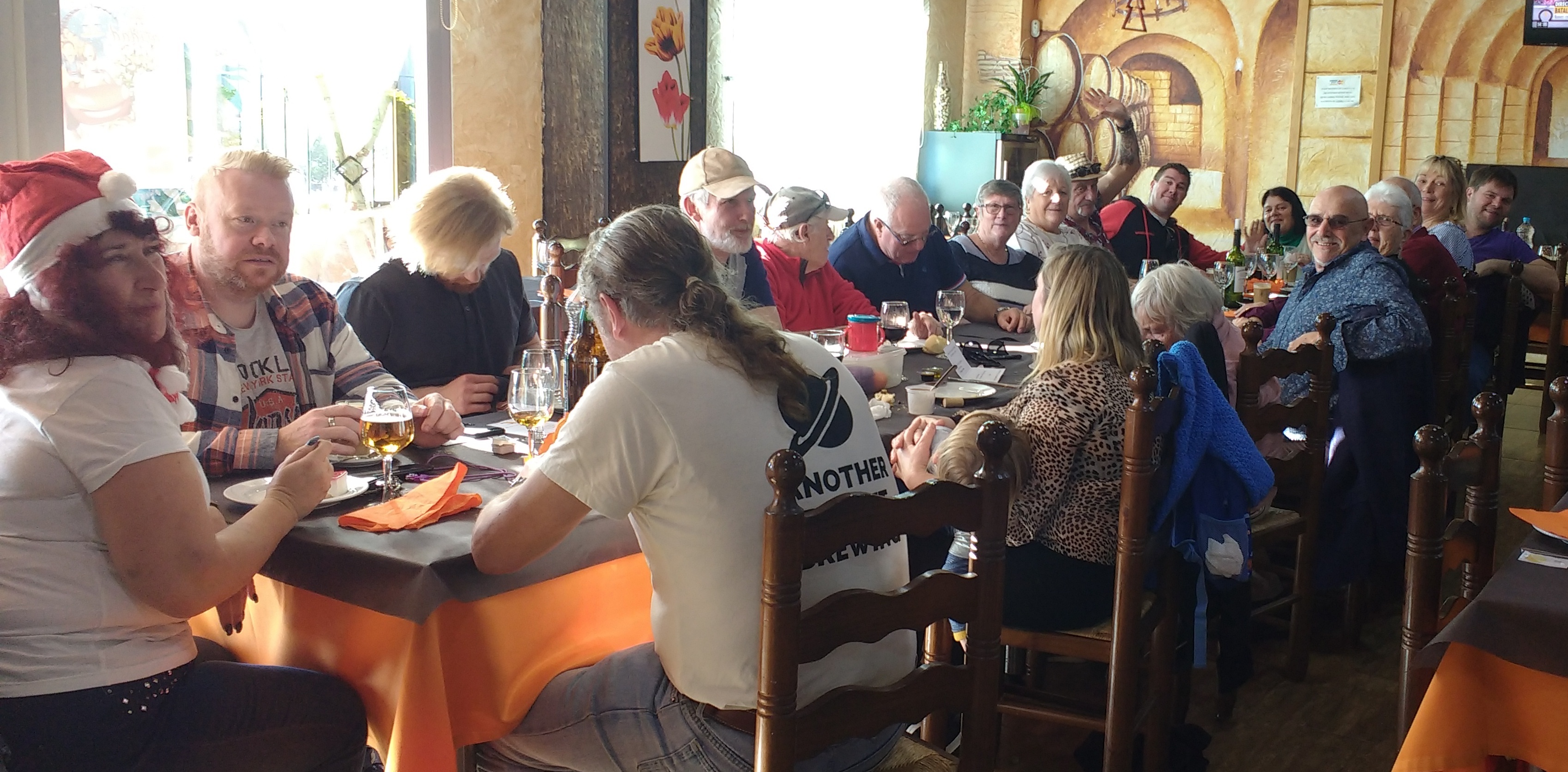 Being conscientious as ever and selflessly willing to act as guinea pigs for the benefit of all SAMM member's, they gathered there with their families, even though it meant giving up their day to try it out.
It produces beer, not the usual sailors tipple of grog, and having been shown how the process works by the owner Laurence and his wife they were obliged to spend an all too brief half hour tasting their wonderful brews before retiring to the restaurant next door accompanied by and kindly booked for them by the brewery owners.
Now there follows the difficult task, I don't think, of getting other members to visit