Thirty-eight members were joined by 4 guests to take on a course that SMGS used to play regularly but visits less often nowadays. And what a momentous day it was!! Not only one hole-in-one, but two, an occurrence nobody could ever recall happening on a society day before.
The short 9th was the hole that came under attack, with Norman Padmore the first to get his 5 pointer, Mick Roscoe following him in soon afterwards. In place of buying drinks for all both donated significantly to the SMGS charity tin, much appreciated by all. This months tin is going towards a life changing operation for Millie.
https://sites.google.com/view/weve-got-your-backmillie/home Please visit and support if you can, there is a golf day at Vistabella on the 29th.
Whilst Norman and Mick were in the prizes in their Category, the best member scores of the day (37 points) were posted by Willie Fenn and Mark Russell-Smith, the only two to beat their handicaps. Russ Bond, one of the day's guests, scored an outstanding 41 points. Scoring was generally very good, reflecting the excellent condition of the course (with the exception of some overly watered areas on approach lines), especially the excellent greens.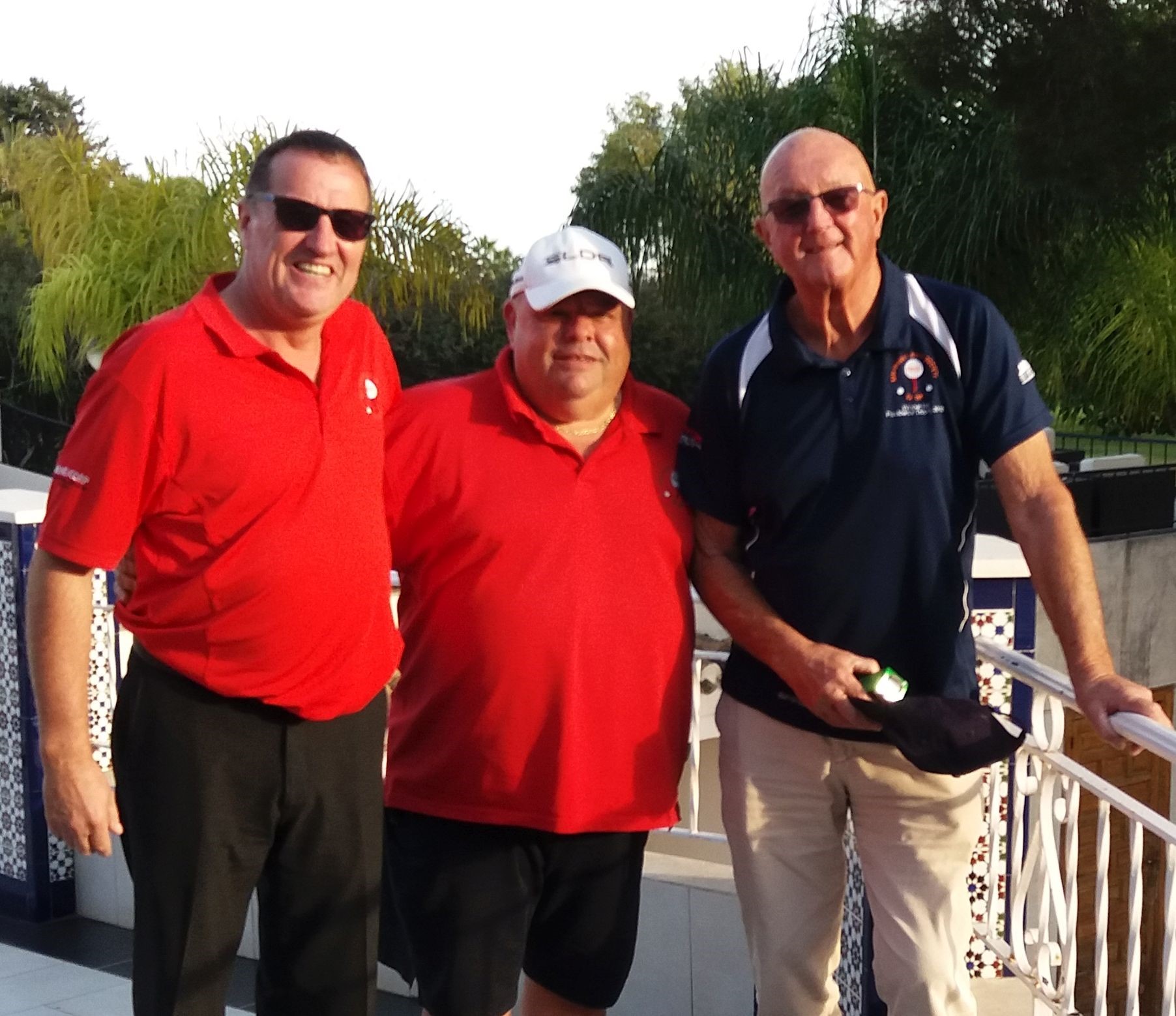 Results, by Category and in reverse order, were the following:
Bronze Category: 4th Brian Butler (28), 3rd Norman Padmore (34), 2nd Mick Roscoe (35) and 1st Willie Fenn with 37 points.
Silver Category: 4th Per Arne Skarness (31 on CB), 3rd Bjorn Pettersson (33), 2nd Ken Flaherty (35) and 1st Alan McDonald with 36 points.
Gold Category: 4th Tony Smale (35 on CB), 3rd Spencer Andrews (35 on CB), 2nd Russell Bailey (36) and 1st Mark Russell-Smith with 37 points.
Nearest the pins: Holes 6 and 17 Spencer Andrews, Hole 9 Mick Roscoe and Norman Padmore, Hole 13 Phil de Lacy
Abacus: John Rose
Best Guest Winner: Russ Bond (41)
Our thanks go to all Villamartin staff for their contribution to an enjoyable day. Next week we will be at La Finca, then on following weeks at La Marquesa and Villamartin again. Keep up to date with all SMGS matters by logging on to our website www.smgs.org or simply give Captain Tony Smale a call on 628227687.