On Sunday 9th December at the annual Maria and the Pink Ladies and Panthers Santa Walk from Zenia Boulevard and around the local area of Orihuela Costa, there were 120 walkers and over €1000 was raised and donated to the AECC to help in their fight against cancer.
Special thanks to Simon at Sunshine FM, The Crazy Ladies and the Honeys. The Pink Ladies group also collected two shopping trolleys full of food and toiletries for those less fortunate at Reach Out.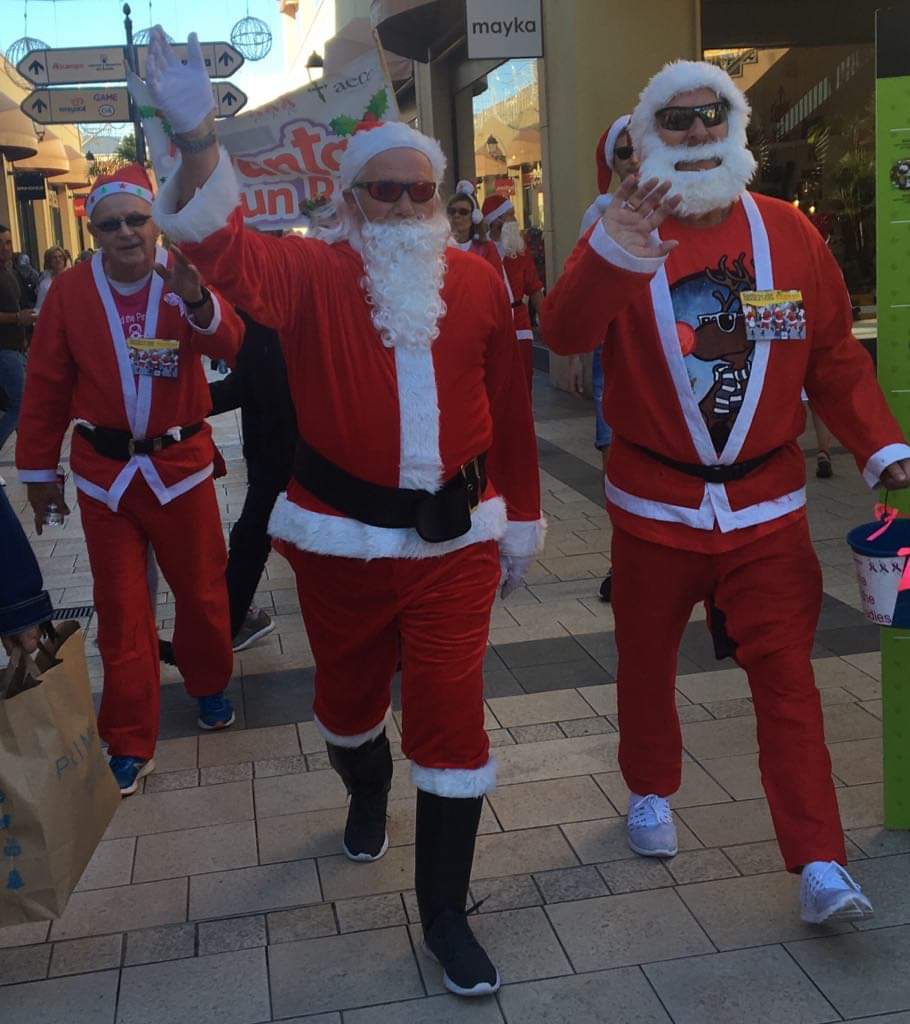 So all in All not a bad day.
Special thanks also to Councillor Sophia Alvarez for making all the arrangements for the day with the local police etc. And of course the Zenia Boulevard management for all their help and support.