Christmas is now officially underway on the Orihuela Costa with the switch on of the Christmas tree and lights at the Playa Flamenca Town Hall, as well as around the rest of the municipality.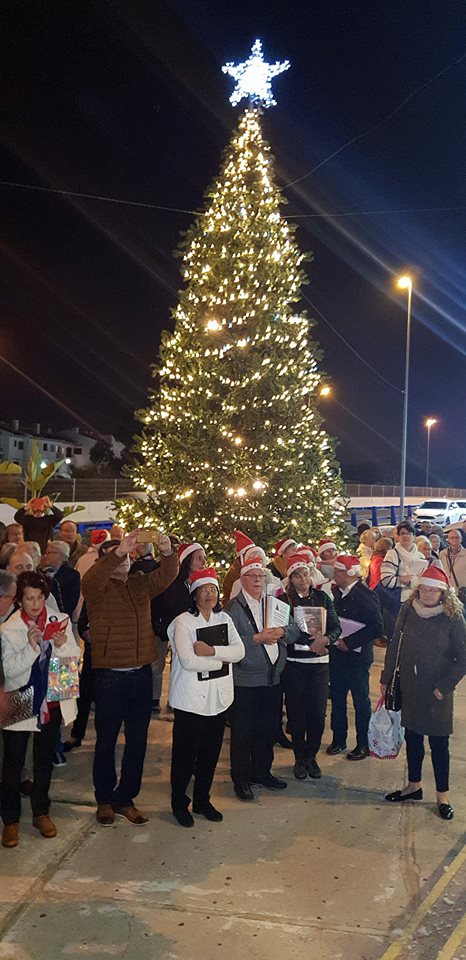 The switch on itself was scheduled for Friday evening at 6pm although it seems that Iberdrola jumped the gun and mistakenly turned them on 24 hours before the planned event. Nevertheless the mayor duly arrived on the Orihuela Costa on Friday evening where he was accompanied by the 'usual suspects' from Orihuela City as well as our two Councillors on the Costa, Sofia Alvarez and Luisa Bone.
Spanish and German Carols were warbled and croaked in a variety of languages, none of them English but of course we expats are all saving our voices for the 'big un' which takes place next Saturday evening at 6pm, carols with the Royal British Legion Band.
The concert gets underway at the Playa Flamenca Town Hall at 6pm where there will be drinks and snacks for all those who come along. Make sure you are one of them, and bring lots of your friends.
This is the first time that such a venture has been attempted on the coast so let's all make sure that it is a success and becomes a regular event. And one other notable first this Christmas will be celebrated by our other popular local Band, Just Brass, who have decided that they will no longer play on La Zenia Beach on Christmas morning.
But don't be downhearted because they will only be moving a mile or so along the coast to Campoamor which they hope, in due course, to make as popular a Christmas event as is currently the case in La Zenia.