Cruz Azul's fundraising events helps pet owners on low incomes with vet bills and enables the charity to work with local communities to humanely control feral cat colonies. The latest event, organized by A Time 4 A Change in Los Alcázares, proved very popular, raising 345€ for the charity.
The owners of A Time 4 A Change provided the venue and invited stallholders to take part in what turned out to be a very busy and successful event. Spangles Ladies' Harmony Chorus provided some festive singing while shoppers browsed the myriad stalls, which included pottery, glass, curry kits, clothes, Christmas decorations, Christmas cards, customised signs, a tombola and a raffle.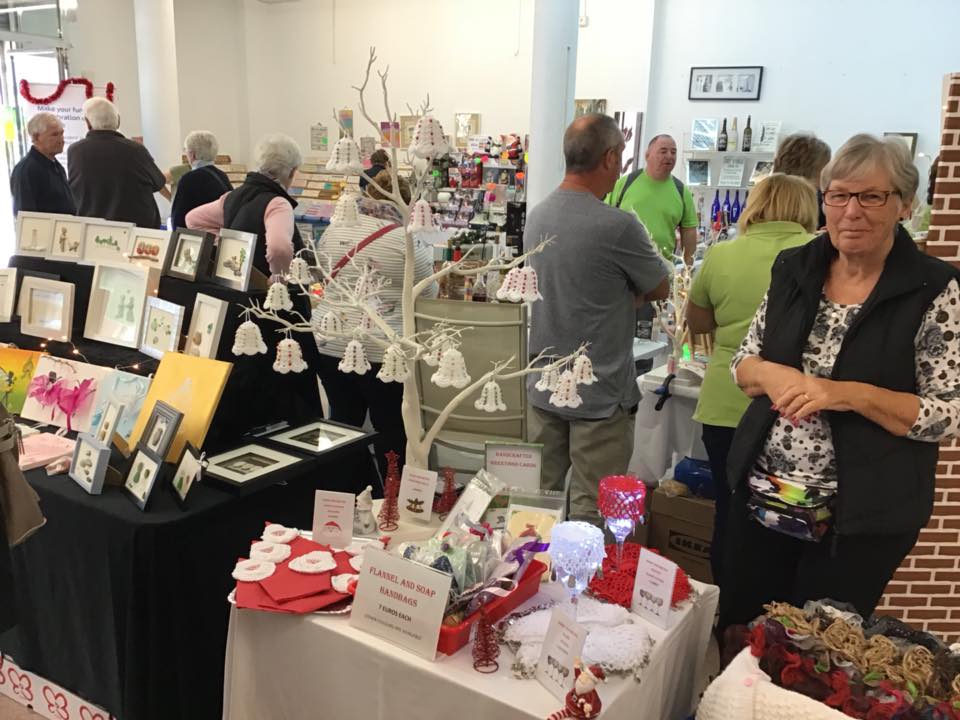 "We are overwhelmed by the support of our local community and owe a huge thank you to Kerry Lucas at Time 4 A Change for making it all happen." said Lyn Baines, Cruz Azul President. "Our thanks must also go to all the lovely stallholders, Spangles and everyone who came to the fair".
Because of the continuing generosity and support from the public and local businesses, the amount raised at this event and the growing success of the Donation Centre in San Javier, Cruz Azul can continue to help more pets whose owners are on low incomes, as well as promoting responsible pet ownership with sterilisation, vaccination and microchipping and helping communities with their 'Trap, Neuter and Return' campaigns.
Cruz Azul's Donation Centre is situated on the Avenida de la Unión in San Javier, next door to Yorkshire Linen. Open Monday to Saturday from 10.00 am until 2.00 pm and has a wide range of clothes, accessories, jewellery, household goods, furniture, bric-a-brac and more. Why not pay them a visit? Or donate your unwanted clothes, furniture and items to show your support. Call 693 017 616 for more information.
Cruz Azul Murcia is a registered charity (No. 11.720/1a) and exists to provide veterinary care for the sick and injured pets of people in need and to promote responsible pet ownership.
If you or someone you know needs help, or you would like to volunteer or donate, please call 693 017 616 or visit their website: www.cruzazulmurcia.com