This year, as we commemorate 100 years since the signing of the treaty that ended the First World War, it was apposite that Armistice Day and Remembrance Sunday coincided.
Gran Alacant & La Marina Branch of the RBL marked this date with a bilingual Service in San Fulgencio which is the municipality for Urbanisation of La Marina.
Around 200 Spanish and British worshippers followed this open-air service, which was conducted jointly by Father Ramon Belda, and Father Richard Seabrooke SSC, who was assisted by Father Richard Dunstan-Meadows.
The Last Post and Reveille were played by John Atkins.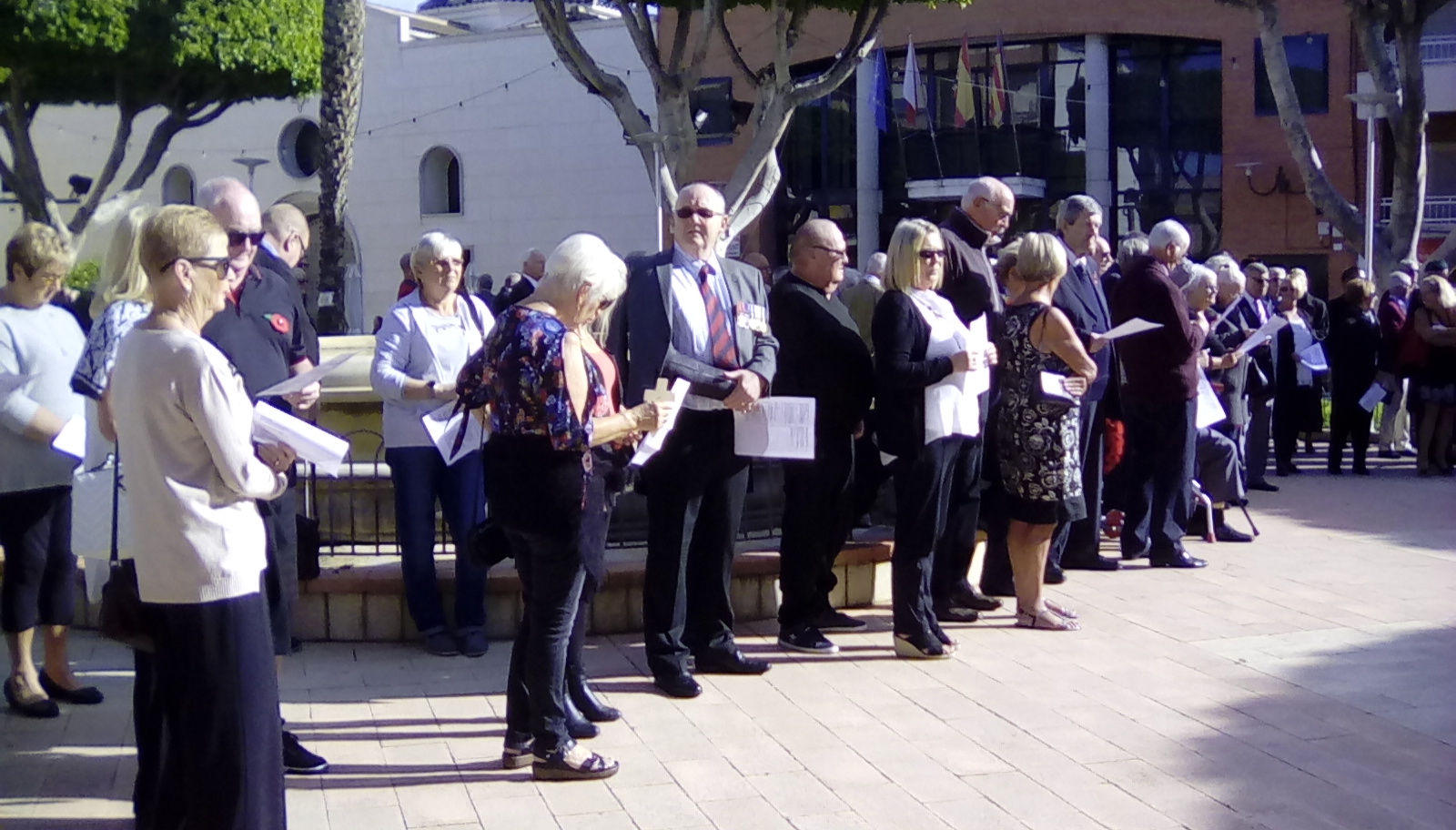 Heading the list of honoured guests were the Alcalde of San Fulgencio, Manuel Gomez, and Councillors Vincente Murcia, Joel Noches, and Maria Angeles Ariorte. Plus the Jefe of the Policia Local – Manuel Bailen.
We are indebted to the Ayutamiento of San Fulgencio for providing facilites and sound system etc., and to the Wardens of the Parochial Church.
The Gran Alacant and La Marina Branch of the Royal British Legion meets on the first Monday of each month at 6pm in Lounge D in Plaza Mayor in Gran Alacant.
For more details please email granalacant.secretary@rbl.community.
Remember, you do NOT have to be ex-services to join the RBL.