The first round of this SMGS season's Bogey Medal Shield attracted 42 members along with one guest to the seemingly wetland course (16 holes with water in play) of La Serena. As some members are not keen on playing medals, a hybrid competition has been developed for this year's medal days where a concurrent stableford competition is run and for which the day's prizes are given.
Those that battle around a course in its entirety have their score count towards the Bogey's Shield and Order of Merit points, those who fall back in to the Stableford element of the competition only do not. The format actually showed its worth with only 16 of the 42 members completing their rounds in the medal format. A number of players would have been out of any competitive medal element on the very first hole, one member going into the water twice and out-of-bounds driving off the first tee.
Darren Hancock and Steve Higgins were the only two to better their handicaps, taking 1st and 2nd in this year's Bogey's Shield respectively, joined at the top of the competition standings by Kyrre Skarsmoen in 3rd. The prize giving highlight of the day was Mike Kaylor of Mike's Digital TV gaining his own sponsored prize for the 2nd of the last 3 weeks. Perhaps the business has fallen on hard times and the wine is having to be recycled!!! We hope not.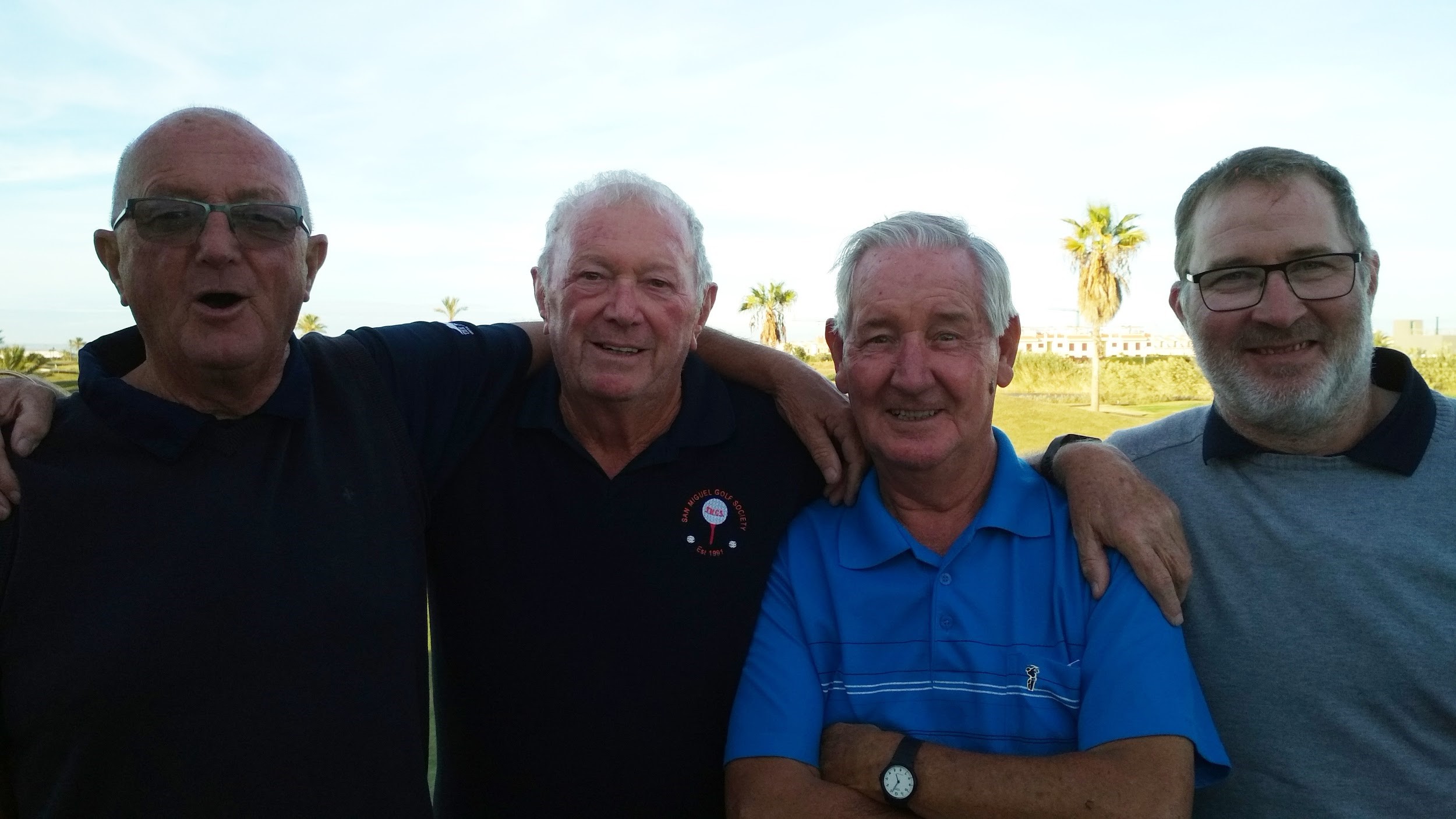 Results (stableford), by Category and in reverse order, were the following:
Bronze Category: 4th Norman McBride (32 on CB), 3rd Norman Padmore (32 on CB), 2nd Ron Stenhouse (35 on CB) and 1st Kyrre Skarsmoen also with 35 points.
Silver Category: 4th Mike Greatorex (31), 3rd Brendan Toner (32), 2nd Phil de Lacey (35) and 1st Chris Wren with 36 points.
Gold Category: 4th Bill Morrison (33), 3rd Barry Roehrig (34), 2nd Steve Higgins (37) and 1st, with the day's best score, Darren Hancock with 38 points.
Nearest the pins (balls sponsored by Stenhouse Flooring): Hole 3 Steve Higgins, Hole 9 Norman Padmore, Hole 15 Kev Allbright and Hole 17 Mike Greatorex.
Abacus (sponsored by Mike Kaylor) was won by the sponsor himself, Mike Kaylor!!
Our thanks go to all La Serena staff for their contribution to an enjoyable day. Next week we will be at Mar Menor, then on following weeks at La Torre and El Valle. Keep up to date with all SMGS matters by logging on to our website www.smgs.org or simply give Captain Tony Smale a call on 628227687.