Orihuela was represented at the World Travel Fair in London, which took place from 5-7 November, 5 to 7, where the councillor for tourism Sofía Álvarez, met with professionals from the sector, tour operators and managers of hotel chains, "in order to continue the positioning of Orihuela as a tourist destination, and thereby attracting thousands of tourists every year. "
This year, the Community held a free draw for people who passed through the Turisme Comunitat Valenciana stand, the prize being a free trip during Orihuela Holy Week, a fiesta declared to be of International Tourist Interest.
However the councillor said that most of the enquiries she has received during her time on the stand related to the well tried and tested aspects of tourism, sun, sea and golf.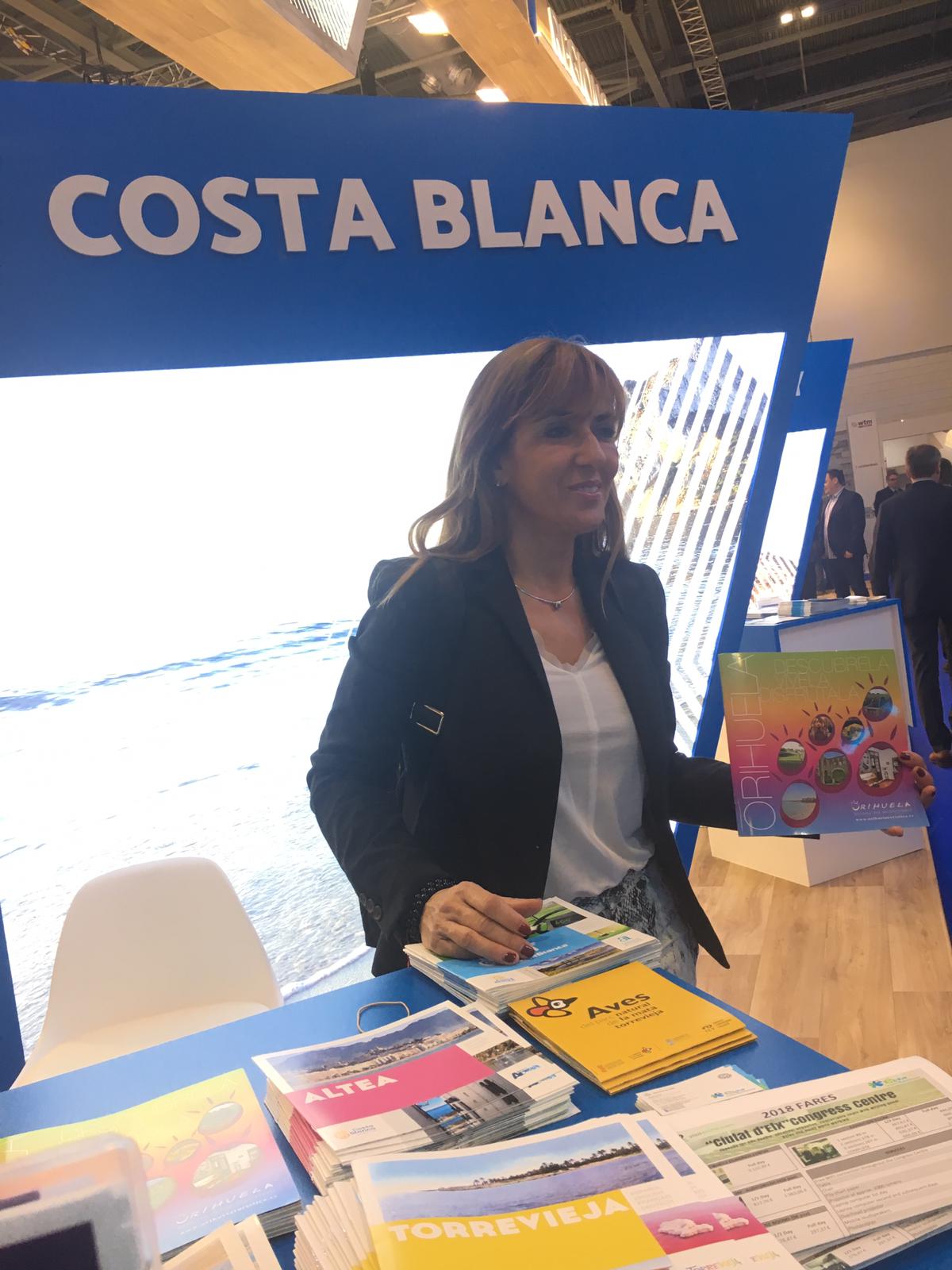 Also represented at the fair was Torrevieja where tourism councillor Fanny Serrano said that "the fair is one of the main international events of the industry along with Fitur in Madrid and the ITB which is held in Berlin, so the city of Torrevieja cannot be left behind in terms of tourism promotion".
It is expected that this year the attendance will surpass the record figure of 87,794 visitors registered last year, which generated a total of 3,000 million euros in business volume. This year the WTM is hosting around 5,000 exhibitors from 182 markets and 10,500 professionals from across the globe.
Serrano has also said that "at a time when Brexit is a main talking point, we consider it important that Torrevieja, which has an important British population, be present at this event, not only to promote our city and its services, but to demonstrate security and tranquillity to our British residents."
As well as the usual areas of tourism, this year the city will feature ornithological tourism, with the Natural Park of Lagunas de Torrevieja and La Mata. Serrano did say, however, that she was particularly disappointed by the lack of an invitation to the launch at the fair of La Vuelta, the significance being that in 2019 the event will start in Torrevieja
"Having not received a formal invitation from the Diputación, there will be no representative of the Government of Torrevieja at that presentation," the councillor said.