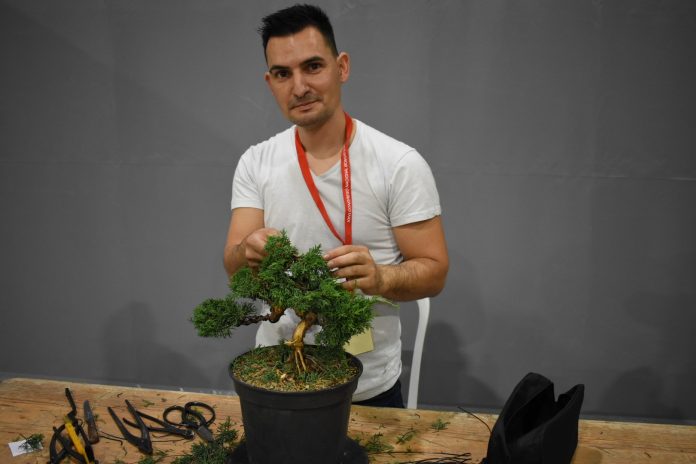 The Piñera Andrés Rodríguez, was recently announced as the winner of the contest 'New talents 2018' held in Lorca at the XVI National Bonsai Congress.
The competition, organised by the Spanish bonsai association, was held in Lorca on 20 October. Andres Rodriguez was the winner and will now represent Spain in the contest 'New European Talents' to be held in Albi, France later in the year.
Andrés, who belongs to the Wazaen-bonsai School, said that he was grateful to his teacher Antonio who has guided him prior to the competition.
Pilar de la Horadada City Council also add their congratulations to Andres, who they say is absolutely passionate about Bonsai, and they encourage him to continue with his hobby.