This fixture always sparks a lot of interest from our members and this year was no exception.
28 players (would have been more if we could have gotten more tee times) divided into two teams, Captain versus Vice Captain, played out a Ryder cup style of match play.
George Marshall Dean, vice captain already one game down this year tried desperately to inspire his team to victory against the Captain, Dave Sheltons team.
First rubber went to the Vice captains team, very good start for George, second rubber also to the Vice Captain, excellent, George felt sure this was his day, unfortunately the next five teams failed him and the Captain triumphed again, final score 5/2, unlucky George, there is always next year when you step up to the plate and become Captain.
The individual scores on the day were very good with nearest the pins from Peter List, Robert Scott and Nigel Wright, second place was taken by Theresa Wright with 39 points and the best score of the day of 40 points taking the Captains day trophy, an engraved glass ice bucket, was Jim McCarthy.
We returned to Rayz bar for the presentation where new owners Marrisa and Jamie provided us with a nice buffet of chicken curry and rice and sandwiches, many thanks for being such nice hosts guy's.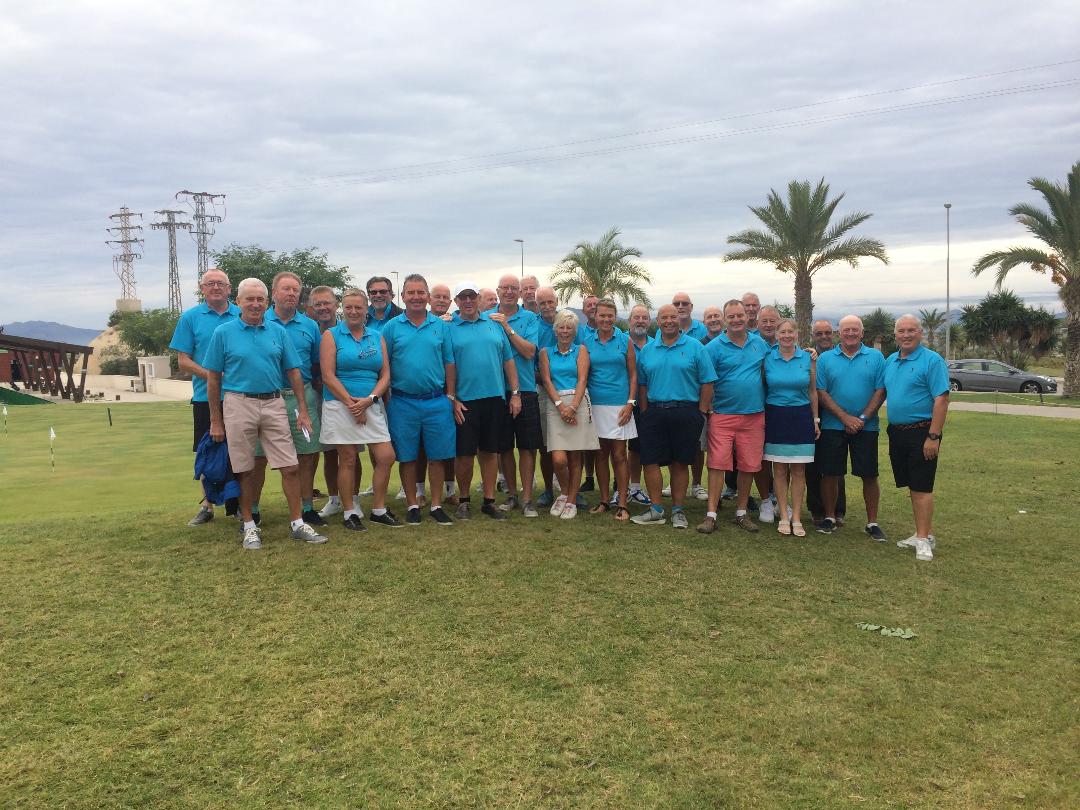 At the presentation we had a couple of raffles and also auctioned off some golf vouchers from Vistabella golf, and meal vouchers from Stan and Ollies many thanks to them for their generous donations. All the money raised from the raffles and auctions was donated to the Captains charity, Bright futures of Bardia which is run by our members Jayne Hannam and Steve James.
Another great day and evening with lots of fun and banter many thanks to the Captain, Vice Captain and committee for all their hard work.
If you wish to play with us or join our society please email rubysgolf@yahoo.co.uk