Sponsored by Costa Blanca Green Fee Services.
Here on the Costa's golf is one of the biggest leisure time activities for both tourists and resident alike and with this in mind we have secured the services of Mike Probert of Costa Blanca Green Fee Services to provide a weekly round up of local golfing events and topics and in conjunction with us at THE LEADER will provide discounted golf prices to all of our readers and run our golf competitions.
Great Expectations
Golfers in this part of Spain fall into two categores,namely resident golfers or tourist golfers.
The resident golfer is typically of retirement age paying for their golf on a limited pension income subject to variances in exchange rates.
The tourist golfer has probably been saving up their pennies to come on a much awaited golf holiday with pals,eating a greasy fry up each morning and getting sozzled at night.
They do however have one thing in common,they expect the golf courses that they play to be in good condition.
Feedback from my recent customers indicates that this may not be the case as the number of complaints about course conditions is increasing.
There appear to be two main reasons for this,namely heavy rains after a long hot summer and hollow tining plus the over playing of all local courses.
All local courses are bursting at the seams and while people want to play, the courses will take their money and fill the courses which get no time for respite and re-cuperation BUT there must be a balance because poor quality courses will result in the non return of golfers to the area.
The issue of heavy rains immediately after hollow tining and a long hot summer is something I have sympathy with the courses because the combination of these elements have made the putting surfaces SOFT on top and these are being CUT- UP by spikes.
However the players also have some reponsibility here because the number of scuffed greens,un-repaired pitch marks and unraked bunkers is also on the increase and this issue rests firmly with the players so how someone can complain about the condition of the courses and not conduct themselves the basic elements of course maintenance such as this is beyond me.
We all want courses in good condition but the golf clubs themselves must give the courses time to recover and filling them dawn till dusk is not helping a difficult situation and players themselves must treat the courses with respect and basically leave the course in the condition they would expect to find it in the first place.
We at THE LEADER are committed to providing to our golfing readers affordable golf without the need to join a club or apply for a card but simply contact the number below to have instant access to discounted golf prices, many of which are exclusive to us.
The deals shown in the table are some of the best currently available to you until 30/11/18:
| | | |
| --- | --- | --- |
| Golf Course | Price | Comments |
| Alenda | €145 | Two Players and Buggy |
| Alicante | €138 | Two Players and Buggy |
| Altorreal | €120 | Two Players and Buggy |
| Bonalba | €120 | Two Players and Buggy |
| Don Cayo (Altea) | €110 | Two Players and Buggy |
| El Plantio | €112 | Two Players and Buggy from 12pm |
| Font Del Llop | €134 | Two Players and Buggy |
| La Finca | €160 | Two Players and Buggy |
| La Marquesa | €45 | Single Green Fee from 1pm week days |
| La Serena | €41 | Single Green Fee (after 2pm) |
| Las Colinas | €99 | Single Green Fee |
| Las Ramblas | €116 | Two Players and Buggy |
| Lo Romero | €134 | Two Players and Buggy |
| New Sierra Golf | €80 | Two Green Fees and Buggy |
| Roda | €110 | Two Players and Buggy (from 3pm) |
| Villamartin | €136 | Two Players and Buggy |
| Villaitana Poniente | €62 | Single Green Fee and Buggy |
| Vistabella | €106 | Two Players and Buggy |
For Bookings and more information contact Mike at info@costa-blanca-greenfees.com or direct on 966 704 752 or 661 345 931 quoting reference LEADER.
British Legion Vouchers Still Available for Purchase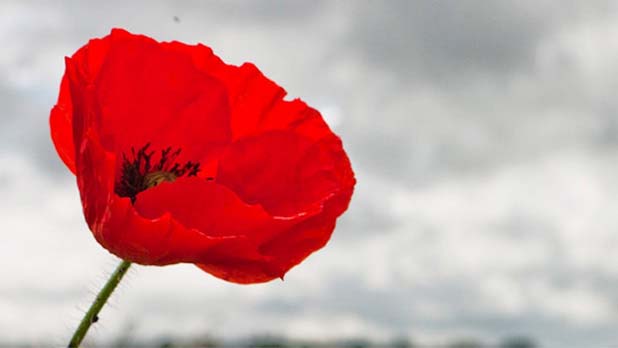 The following vouchers are still available for sale with all proceeds going to the British Legion:
Alicante (valid from 19/11/18) 2 players and buggy €85
Alenda (valid from 03/12/18) 2 players,no buggy €80
El Plantio (open validity) 2 players,no buggy €80
La Manga (valid until 28/02/19) 2 players and buggy €140
Roda (valid from 15/11/18) 2 players and buggy €85