Sporting San Fulgencio 1 – 0 CD Montesinos
No joy for a CD Montesinos side who were awful in the first 45 minutes and although they did improve in the second half, once manager Carlos had made the changes, they could not overturn a first half goal from the home side which eventually gave them their first win of the season.
CD Montesinos suffered their third defeat on the spin against a San Fulgencio side who came into this match still looking for their first points of the season, having lost their previous three matches.
It must be said that this was a poor game, a game that had the vast majority of the crowd frustrated (as most of the supporters were from Montesinos). The visitors looked totally out of sorts. Poor passing, poor control and a lack of movement all over the pitch made them look very ordinary to say the least.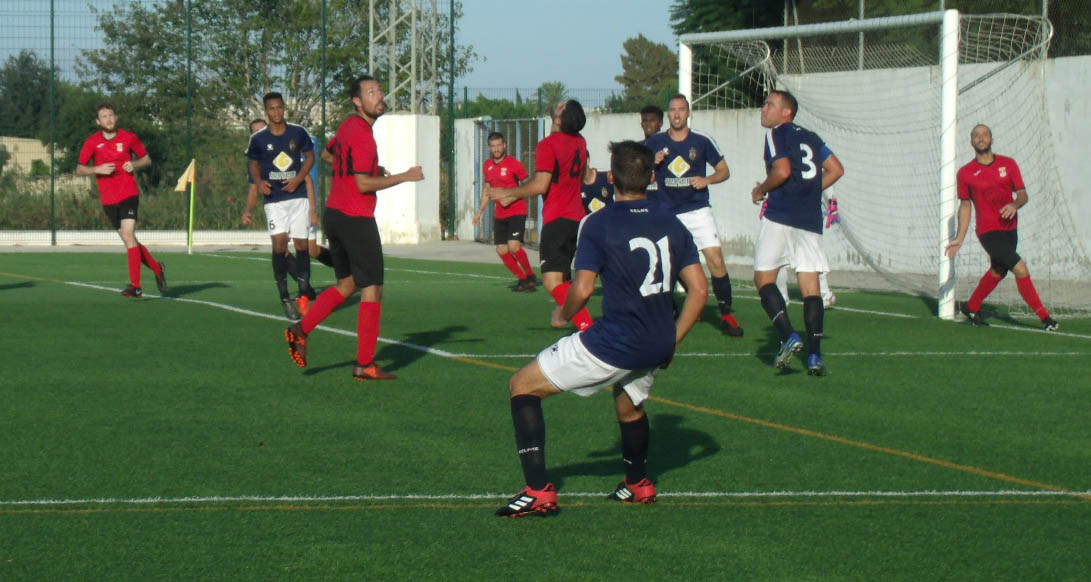 Mind you, the home side were little better but they always caused problems for the Montesinos defence who were all over the place. It was only a matter of time before San Fulgencio would score and they did with 30 minutes on the clock.
The half time break could not come quick enough for the visitors or their loyal band of supporters. Changes were expected and Maccan was subbed for Vazquinho to take his place, although even the club's top scorer looked short of match practise and was let down on three occasions by a poor first touch.
Manager Carlos brought on German, Yeray and Omar in an effort to get something from this match but although the changes brought more possession and some decent chances from the visitors, they were unable to take any of them. Meanwhile, at the other end of the pitch, the Montesinos defence continued to look frail and could have conceded another goal. Towards the end, frustration set in at the back and long serving player Manu was shown his second yellow of the game, which ended any hopes the visitors had of getting anything from the game.
Despite the defeat, the second half performance from the team, was an improvement. It was still a long way away from what is required at this level but hopefully that will come in the next few games.
Next match we are at HOME to MONFORTE CF. The game will be played at the Campo Municipal in Los Montesinos on SUNDAY, 21st October with a 6pm (18.00hrs) kick-off.
Team:- Carlos, Dimitry, Fernando, Manu, Alex, Richard, Josema, Macca, Liam, Dario, Diego.
Sub's:- Michael, Omar, German, Yeray, German and Vazquinho.
For additional information please look at our facebook page – cdmontesinos.
Vamos Monte!!!