It is the biggest investment of the International Schools Partnership (ISP) group in the school based in Elche, thus establishing an academic model leading the way in education
Its 1.700 m2 enhance its 'Creative & Design Thinking' pedagogical environment, focused on the creativity and learning through play
Early Years pupils in Newton College have started the academic year 2018-2019 opening up a new building. The official opening took place on Friday, 5th October in a ludic and festive event attended by students, parents, management and guests.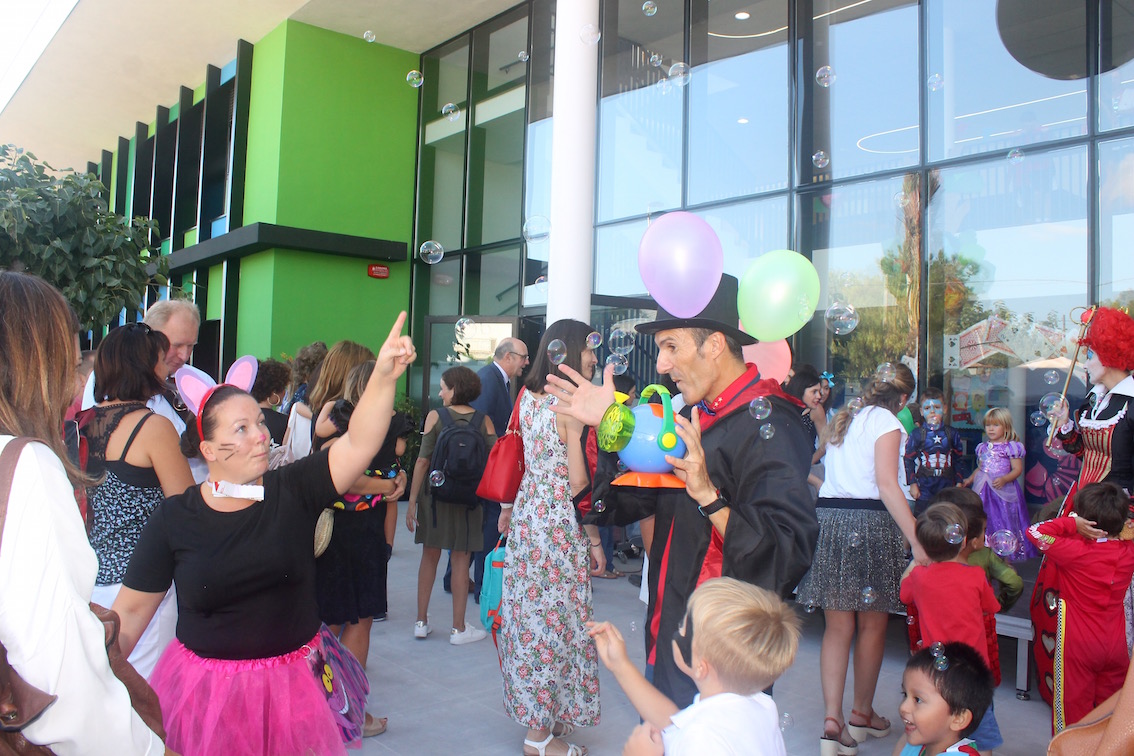 Among them were Rosa Mª Tortosa, headteacher of the school; Steve Brown, CEO of International Schools Partnership (ISP); Nick Rugg, European Managing Director of ISP; Irene Diéguez, Human Resources Manager of ISP in Europe; and Mar Segarra, president of the PTA, the school's Parents and Teachers Association.
In the event, inspired by the world of "magic and dreams", the name of the building was disclosed: 'WONDERLAND'. "A place where magic and fantasy inspire small ideas, possible dreams, where the surprise to the unexpected makes us smile and where adventures begin with a first step: daring to play, to believe we can be someone else for a moment, without concerns, impossibilities or limits, without fears except for the ones we choose to have", said Rosa Mª Tortosa, headteacher of Newton College.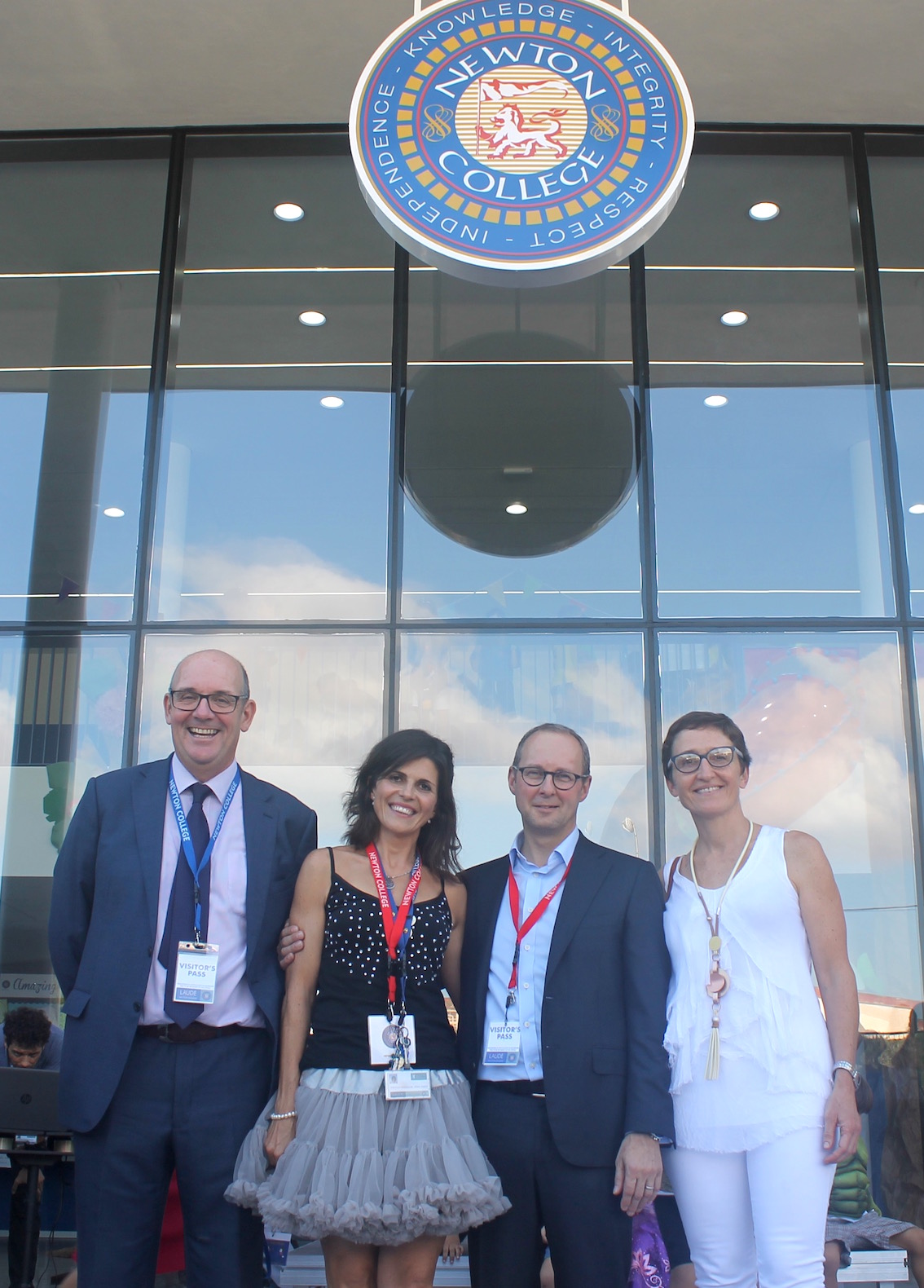 This way, the internatinal British school keeps growing with 'WONDERLAND', destined just to the Early Years Foundation Stage, whose International Programme has already been fully implemented.
This groundbreaking building is the biggest investment of the International Schools Partnership (ISP) group in this school so far. Its CEO, Steve Brown, said that "this wonderful facility is an example, an inspiration, which has been made possible thanks to the effort and hard work of so many people. Its creation will allow working with students through the 'Opening Minds' project, discovering and boosting their talents and abilities".
This is the most important expansion project conducted in the last 15 years by the school, which very recently celebrated its 25th anniversary and has now opened a new page in its history.
For Nick Rugg, European Managing Director of ISP, this new building entails "a big step, since the Early Years is the most important stage, just as the foundations are for a building. It is the fundamental basis of education. That is why we have invested in this stage in all our schools. But even a building as impressive as this one does not necessarily imply excellence, which can only be achieved thanks to the teaching staff and to the parents, who support the education of their children".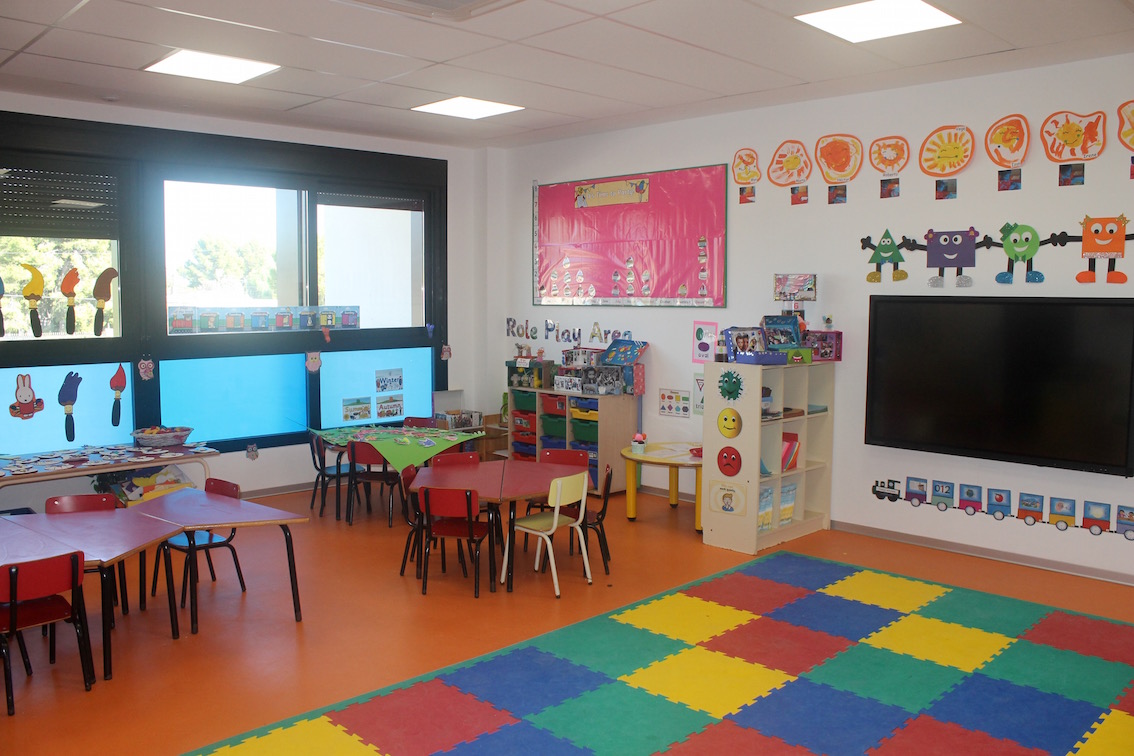 The construction started at the beginning of this year and has been finished in time for this new academic year. It is located by the astroturf pitch and has two floors with 1.700 m2 and state-of-the-art, innovative design.
It also includes convertible multitask spaces, allowing pupils under 5 years old to develop their personal and educational abilities in an environment focused on creativity and learning through play. All classrooms are open to the outside, so they all have natural sunlight. Likewise, a sensory garden has been created on the rooftop of the building so that the pupils can play while learning outdoors.
By opening this new building, Newton College not only grows as school, but it also enables the relocation of the pupils per stage. It is, therefore, a great opportunity for the renowned school to strengthen goals and tackle new challenges.
Besides, in this evolution, the design and innovation of the interior of the new building perfectly match its 'Creative & Design Thinking' pedagogical environment, where dynamism and work process invite to explore alternatives and transform complex questions into creative solutions.