There's no denying that the Costa Blanca is an exciting place full of picturesque scenery and friendly locals. But sometimes, we need a little more than the simple joys of a day on the beach or a drive through the countryside to keep us amused. Thankfully, this paradise that we call home boasts an incredible range of activities. So, whether it's an action-packed afternoon with friends or a nerve-racking evening in a confined space, there's sure to be something in the Costa Blanca to satisfy your need for adventure and fun.
Go Paintballing with Friends
Think of paintballing and the images that spring to mind are those of muddy folk falling around in puddles covered from head to toe in multicolored paint. And while that is what paintballing is often like, here in Costa Blanca, there are other options. Yes, we're talking indoor paintballing at the Paintball Centre in Alicante. Here you can enjoy wild fun with friends in what looks like an abandoned building.
Of course, from the outside, the paintballing centre is just like any other building, but that all changes once you gear up and head into the war zone. It's like a post-apocalyptic wasteland with chain fencings and broken walls to hide behind. The centre also boasts a laser tag area where kids can run around in the dark attempting to beat the centre's high score. It sounds far more dangerous than it is as the place is well-supervised and looked after by staff.
Hit the Tables at a Casino
It should come as no surprise that in the Costa Blanca, finding a game of poker is no trouble at all. After all, it is one of the most well-traveled games in the world, and here, the options are endless. There seems to be a casino on every street corner throughout the coastal resorts, and with such competition, the levels of service are often quite high.
If you're going to hit the casino, you might as well make a night of it and head for somewhere that has both top games and an air of luxury about it. And for our money, the most luxurious of the lot is the Casino Mediterraneo Alicante.
Take a Trip to the Circus
But this is no usual circus. People no longer want to see elephants and lions in the circus, and thankfully, at the Benidorm Circus, animals are not on the billing. Here what you'll get is a show packed with magic and fun.
The Benidorm Circus likes to pack in as much entertainment into one showing as they can, and that means plenty of magic, lots of juggling and a bellyful of laughs thrown in for good measure. Of course, it's mostly aimed at younger members of the family, but whether you're 7 or 70, you're guaranteed some fun here. Interestingly, it's owned by the Benidorm Palace, so some of the same acts perform in both venues.
Watch a Horseback Riding Show
As you are probably aware, the locals in the Costa Blanca love their horses, and there are plenty of tours that you can take through the panoramic countryside. However, we're after something a little different, and so, the obvious choice was dinner and a horse show. Dinner and a horse show? Yes, it sounds a bit odd, but at the Villa Salada, it's a normal evening.
Located in Torrevieja, this equestrian centre allows visitors to ride horses during the day, but it's in the evening that the place comes alive. It's when dinner is served, and the flamenco horse show takes place. It's a memorable experience watching the dancers and horses perform together and one that you'll never forget.
Escape from a Room
Escape rooms are the latest craze throughout the world. In London, there's a broad range of options for those who like to get locked in a room in the dark. And believe it or not, here in the Costa Blanca, there are just as many. Now, before you dismiss this out of hand, bear in mind that not every escape room involves being locked in with strangers. So, if you and your partner fancy being locked in alone, that's also a possibility.
From The X-Door in Alicante to Project X Escape Rooms in Javea, there's an escape experience to suit all tastes. Some involve solving puzzles to escape (a little like The Crystal Maze TV show) while others are terrifying and exciting. But all are tons of fun and offer a vastly different and unforgettable experience.
Try Zoo-Immersion at Terra Natura
We've saved the best for last, and all we can say is wow. If you have kids or even if you love animals yourself, then this is an experience not to be missed. Terra Natura in Benidorm offers visitors all the usual attractions they expect to find at the zoo while also putting on shows in their beautifully landscaped areas. But it's the zoo-immersion aspect of this place that has everyone talking.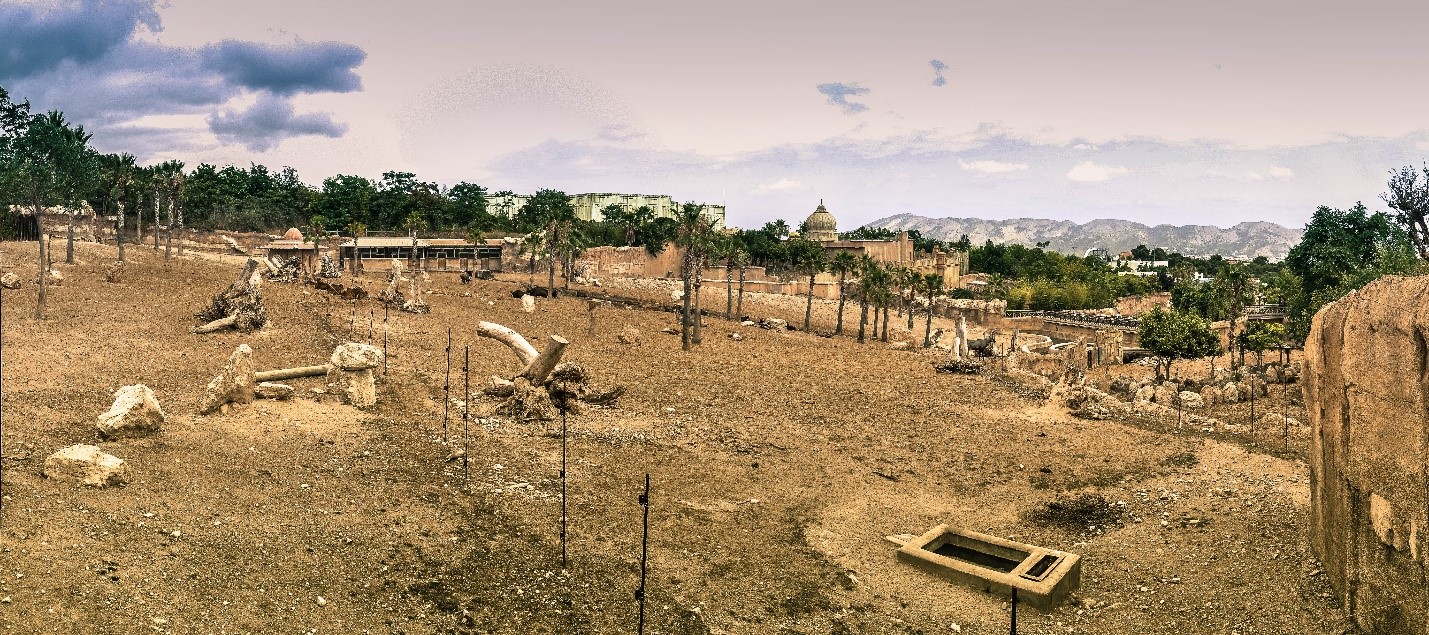 So, what is zoo-immersion? Well, it's visiting animals in a setting that puts you so close to them that you feel as though there are no barriers between you. In some cases, there are no barriers. It gives visitors a real "hands-on" opportunity to visit with the wild animals and see how they live in a much more natural environment than that of a regular zoo. Ideally located and covering 320,000 square metres in Benidorm Park, this zoo is one of the best family experiences in all of Costa Blanca.
So, there you have it. We love a lazy walk on the beach in the evening or a hike through the countryside around Alicante, but when it comes time for something a little different, we are blessed with options here on Costa Blanca. So, gather your friends for a paintballing session, escape a room with your partner or bring the kids to an unforgettable zoo experience. In Costa Blanca, anything is possible.